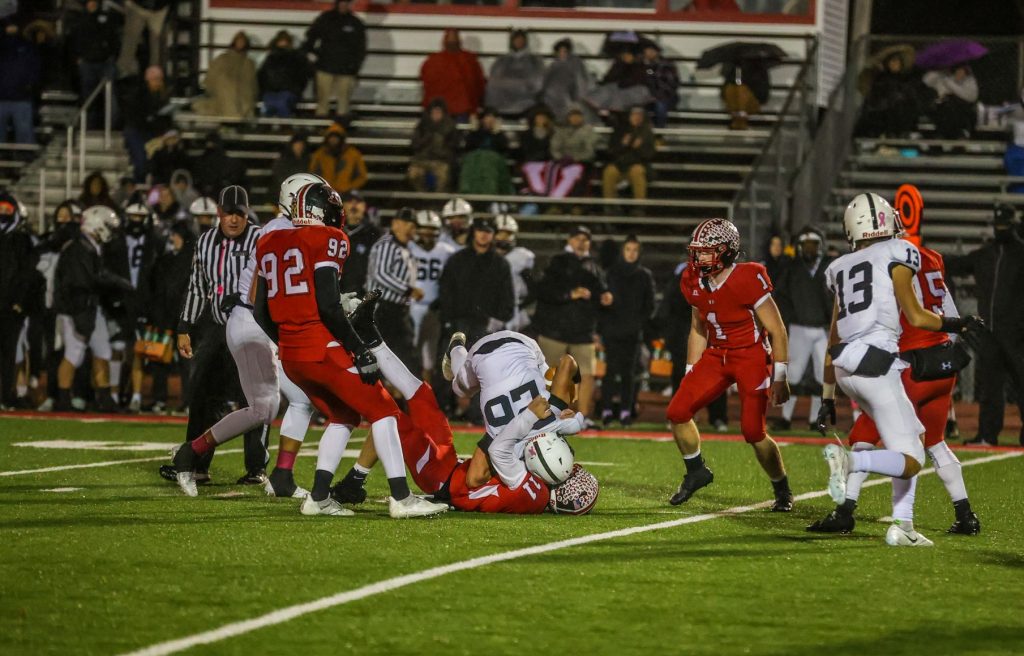 By A.J. Nemitz, NEPASportsNation.com Student Journalist
MOSCOW – The Delaware Valley at North Pocono game for the Lackawanna Football Conference Division 1 title wound up being decided by defenses and running games with the teams battling through downpours and strong wings.
Delaware Valley allowed fewer than 50 yards rushing while intercepting two passes on the way to a 12-6 victory in the game between teams that entered the night 3-0 in the division.
The Warriors won their seventh straight since an 0-3 start while breaking a seven-game winning streak by North Pocono (8-2 overall).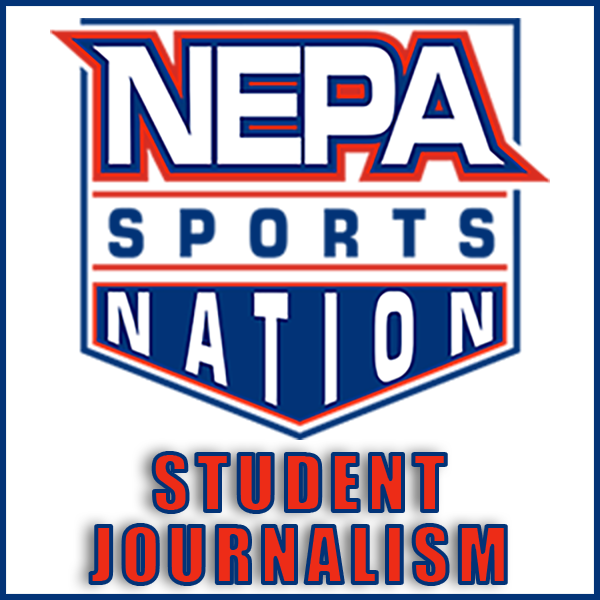 North Pocono's defense forced three fumbles, recovering two of them, and also came up with an interception.
Delaware Valley, however, was much more successful than North Pocono in the ground game.
Joe Sciascia carried 30 times for 141 yards and two touchdowns, including the game-winner, breaking a tie from a yard out with 6:33 left. Paulie Weinrich added 96 yards on 19 carries, including key first-down conversions to extend drives.
Delaware Valley's 12 points wound up matching the total allowed by North Pocono in the previous five games.
The Warriors held the Trojans without a touchdown for the first time this season, but the Trojans found another way to score.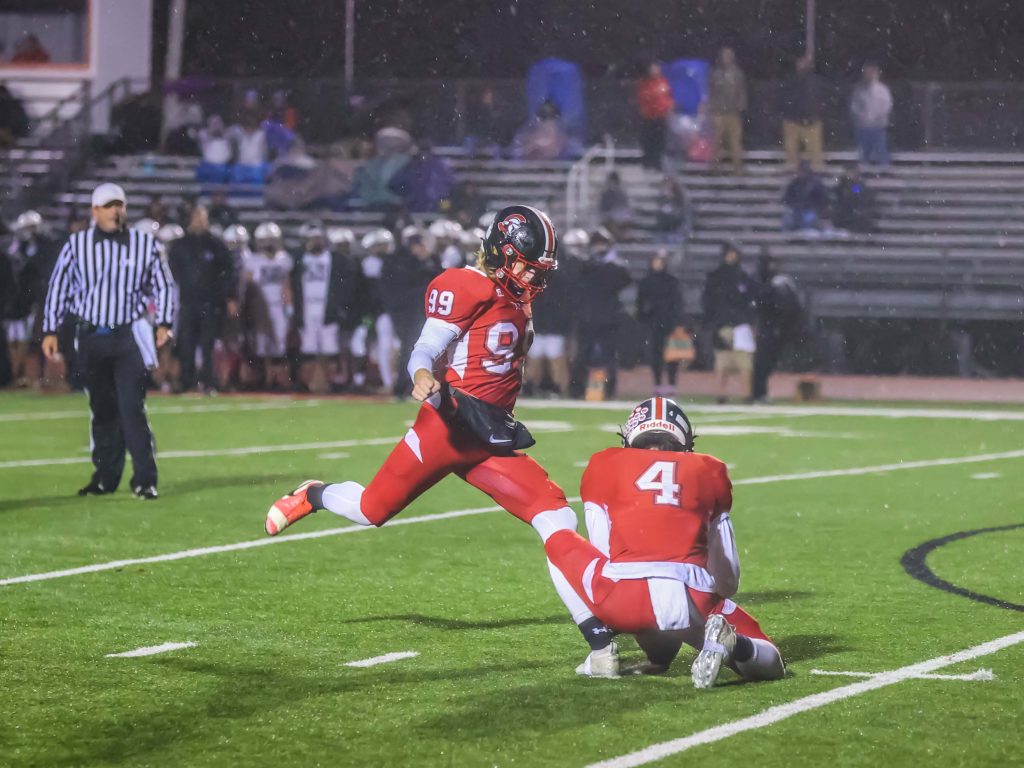 Jordan Carr kicked two field goals, one from 21 yards and the other from a staggering 45 yards.
Ty LaFave had two of North Pocono's three receptions, gaining 52 yards and helping to set up the two field goals.
Sciascia opened the scoring with a 4-yard touchdown with 5:09 left in the first quarter.
Carr cut the deficit to 6-3 at halftime and tied it with his long field goal with 4:46 left in the third quarter.
Both teams move into the playoffs where they will have home games Friday night at 7.
Delaware Valley plays Scranton in the District 2 Class 6A semifinal. North Pocono faces Honesdale in the Class 4A quarterfinals.
MORE FRIDAY FOOTBALL COVERAGE
Delaware Valley/North Pocono Photo Gallery: https://nepasportsnation.com/delaware-valley-north-pocono-photo-gallery/.
Scranton Prep joins Delaware Valley in title-clinching wins: https://nepasportsnation.com/bulletins-cavaliers-warriors-claim-lfc-division-championships/.
Scranton Prep/Valley View Photo Gallery: https://nepasportsnation.com/scranton-prep-valley-view-photo-gallery/.
North Pocono 30-year championship reunion: https://nepasportsnation.com/nation-nostalgia-north-pocono-holds-30-year-reunion-of-12-0-team/.
Scoreboard: https://nepasportsnation.com/friday-nights-football-scoreboard/.