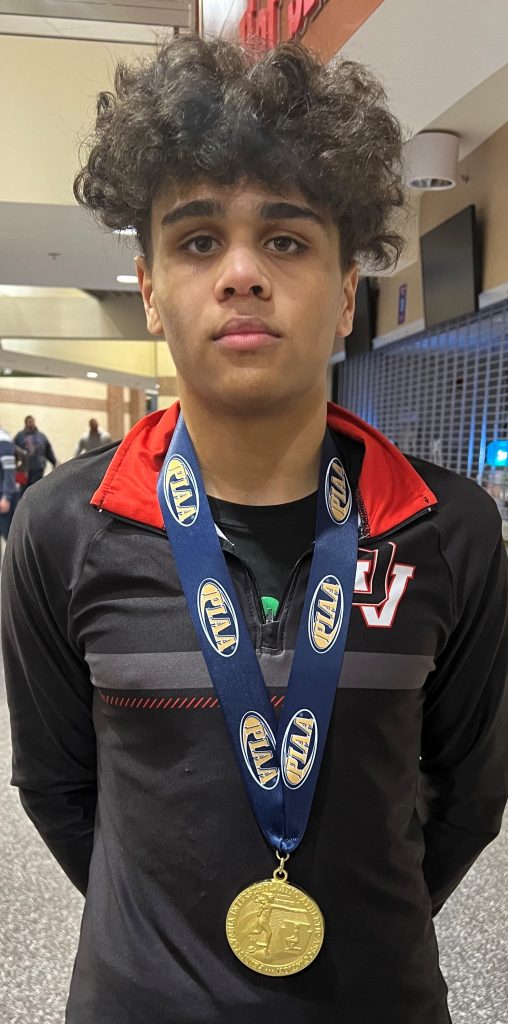 HERSHEY – Zac Jacaruso proved he could rack up points against Bethlehem Catholic's Cole Campbell with a major decision last week during the Class 3A Northeast Regional.
With a state title on the line in their rematch Saturday night at the Giant Center, Jacaruso's strategy was all about being sure to prevent points.
"It was definitely a tougher match," Delaware Valley Jacaruso said after defeating Campbell, 3-1, in the 113-pound Class 3A final of the Pennsylvania Interscholastic Athletic Association Individual Wrestling Championships. "My mindset was state championship. I did have a pretty dominating win last week, but I just wanted to keep it cool this week.
"I didn't want to try something and then get put on my back or something."
The more cautious approach, compared to the 11-0 regional win, worked just fine.
Jacaruso took the lead with an escape in the opening seconds of the second period and scored a takedown early in the third period for a 3-0 lead.
"I was conservative and I was able to get the job done so I was very happy," he said.
For Class 3A contenders, Saturday began with morning semifinals.
Jacaruso, whose last six bouts of a 40-1 season were decisions in which he scored five points or fewer, shut out Williamsport's Cael Nasdeo, 4-0. He did not allow a takedown during the four rounds of the state tournament.
Winning the title a year after his only loss came 3-1 in the state final was all about the weight and the wait.
Jacaruso squeezed back into the 113-pound weight class and acknowledged cutting 15 pounds is challenging "when you're a small person."
The junior rattled off praise for the push he got from all the various coaches and training partners along the way as he put in extra sessions, including 6 a.m. workouts in recent weeks, to maintain the drive he needed to be ready when the chance to take the last step up the podium finally arrived.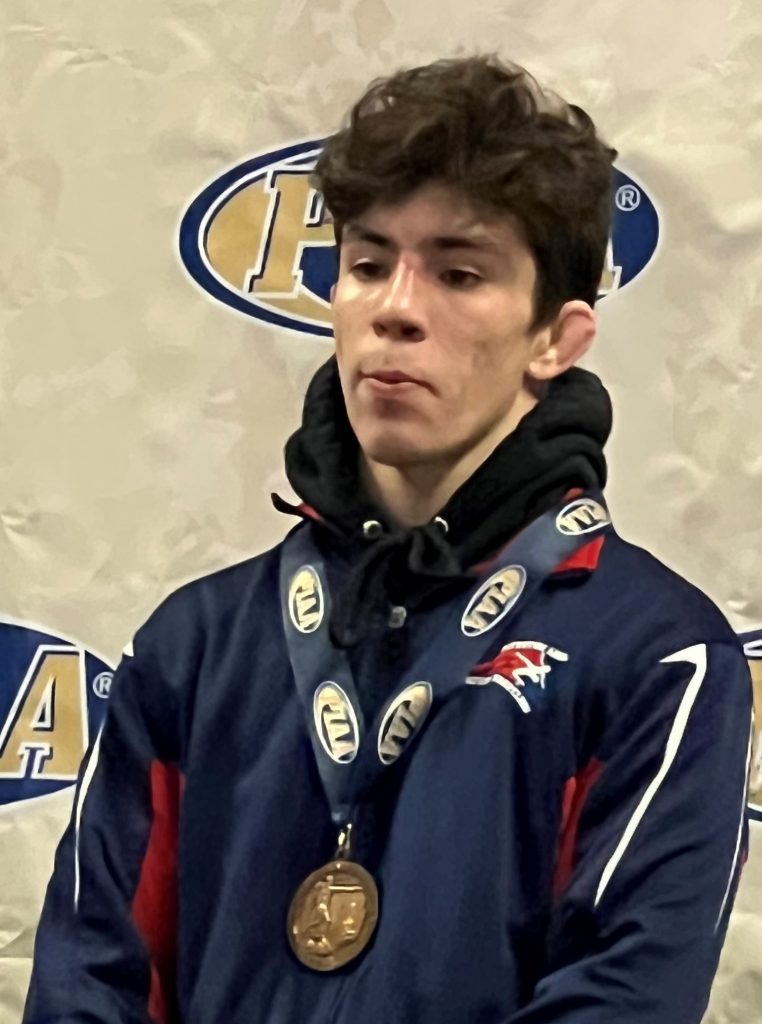 Julian Everitt from Pittston Area and Luke Sirianni from Abington Heights were the other Class 3A medalists from District 2.
Everitt placed sixth at 132 pounds, losing his last two bouts after starting Saturday with a win to get into the consolation semifinals.
Sirianni opened the day with a loss but finished up with a victory for seventh place at 106.
Already assured of a state top-eight finish from his performance in the first two days in Hershey, Everitt made it to the top six with a 4-2 overtime victory over Nazareth's Ayden Rader.
Everitt then lost, 10-1, to Bethlehem Catholic's Kollin Rath in the consolation semifinals and 4-0 to Central Mountain's Luke Simcox in the fifth-place match.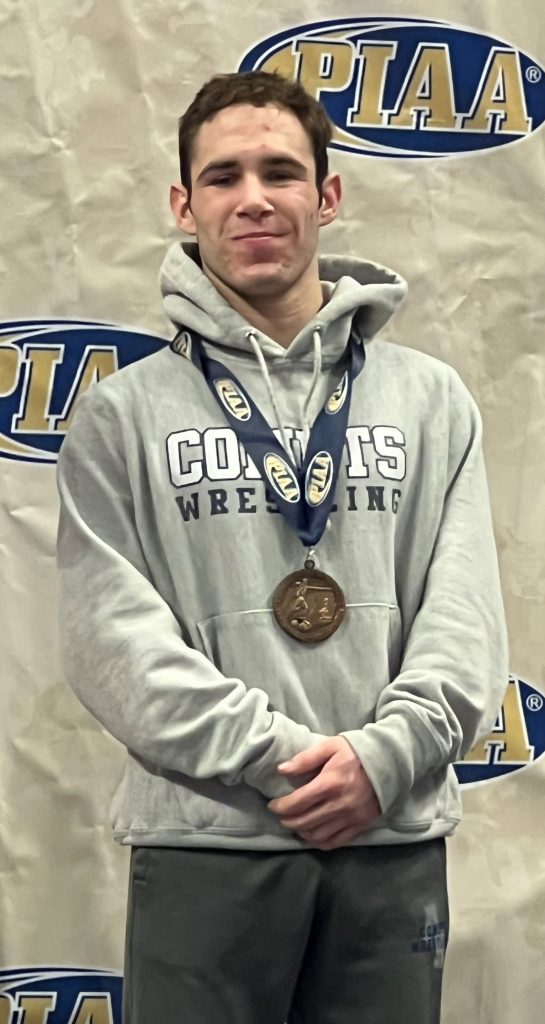 Eren Sement from Council Rock North defeated Sirianni, 2-1, in the morning.
Sirianni then finished up with a 20-8 decision over Council Rock South's Luke Reitter.
NOTE: This story was compiled from the reporting of Ben Magnotta in Hershey.