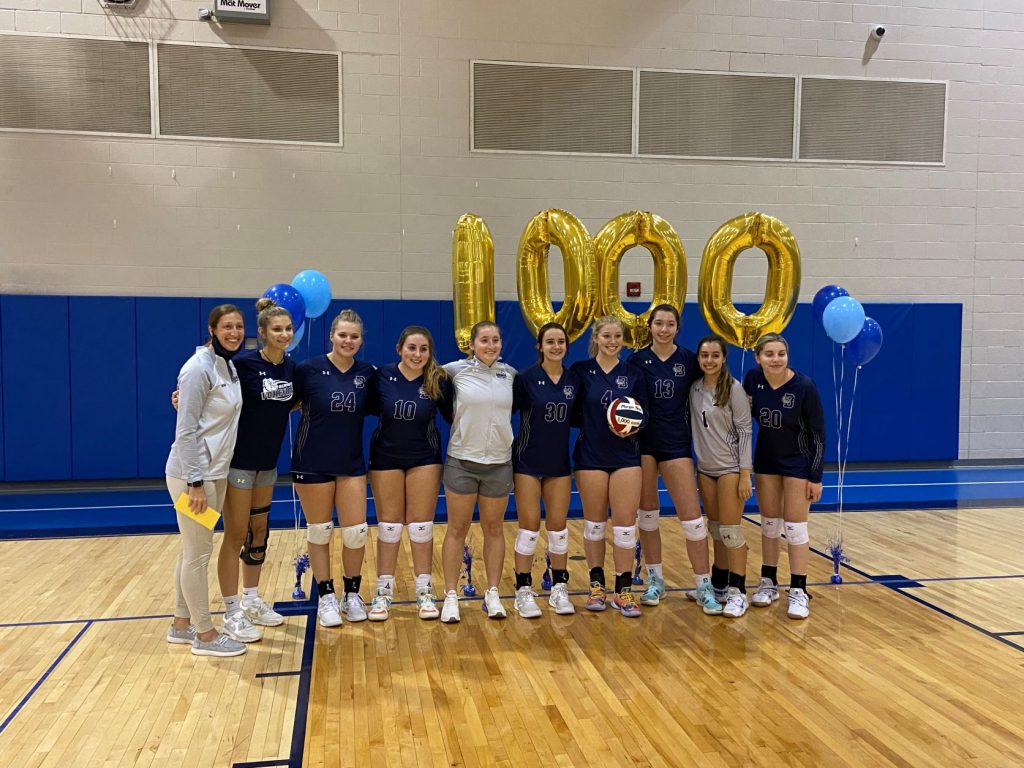 Morgan Nevel had 20 assists, including the 1,000th of her career, Monday when Berwick swept Wyoming Valley West in three sets in a Wyoming Valley Conference girls volleyball match.
Nevel also had nine digs, eight service points, six aces and two kills during the 25-9, 25-8, 25-17 victory.
Kaylee Hacker led the way with 24 service points, 13 aces and 2 kills.
Cecelia Isenberg had a team-high 14 kills along with 3 digs and a block. Isabella Varvaglione chipped in with three kills.
In other matches: Delaware Valley swept Pittston Area, 3-0; Hazleton Area edged Hanover Area, 3-2; and MMI Prep defeated Wyoming Area, 3-1.
Emily Henn had 13 kills, 13 service points and 6 kills for unbeaten Delaware Valley while Olivia Conza had 26 assists.
MMI Prep recovered from losing the first set to pull out a 19-25, 25-23, 25-18, 25-17 victory.
Western Wayne remained unbeaten in the Lackawanna League with a 3-0 sweep of Forest City in a Division 1-2 crossover match.
Kaeli Romanowski had 23 assists and 5 digs to lead the Lady Wildcats.
Katherine Shepherd and Jacque Morris had 7 kills each while Skylar Long and Emily Romanowski had five.
Long also had 19 points and 5 aces.