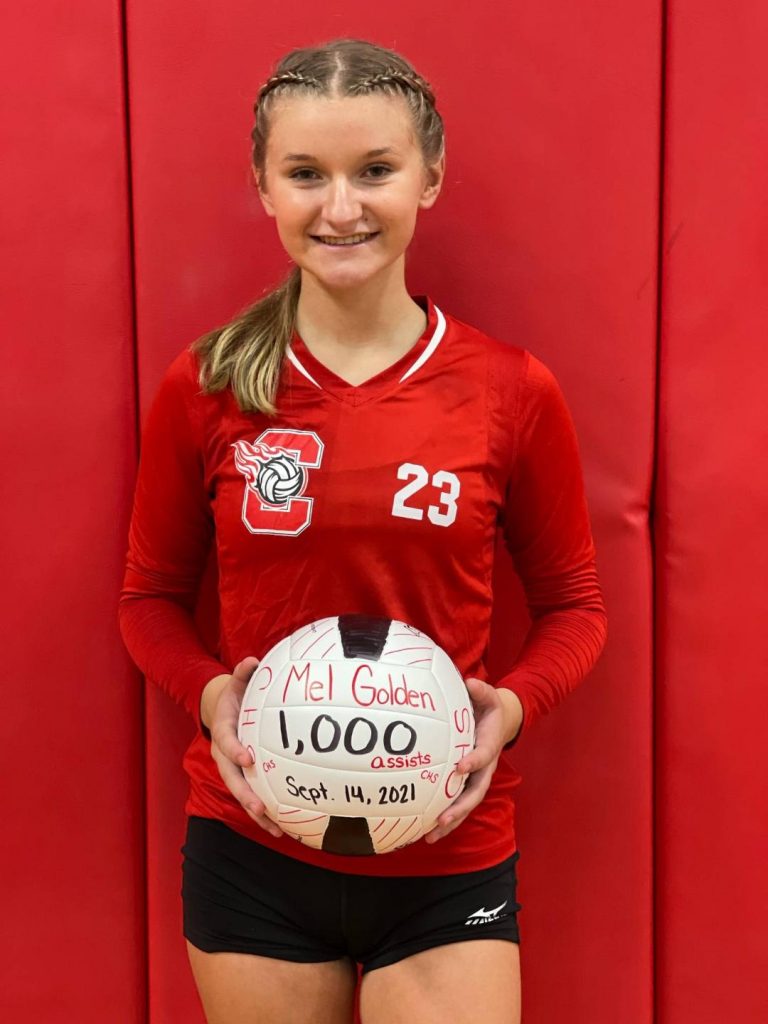 Melanie Golden had 24 assists, including the 1,000th of her career, Tuesday while leading Crestwood to a straight-sets victory over visiting MMI Prep in a Wyoming Valley Conference girls volleyball match.
Golden reached the milestone while also having a strong match serving during the 25-4, 25-10, 25-15 victory.
The 5-foot-5 senior setter had season-highs with 26 service points and 9 aces.
Golden had more than 300 assists in both her sophomore and junior years to put her in position to surpass 1,000 in the fourth match of her senior season.
Kara Collins and Jadyn Hooper each had eight kills for the Lady Comets (2-2). Tessa Pollack added 5 kills, along with 10 service points and 5 aces.
Winless MMI Prep got 10 service points from Gina Galada.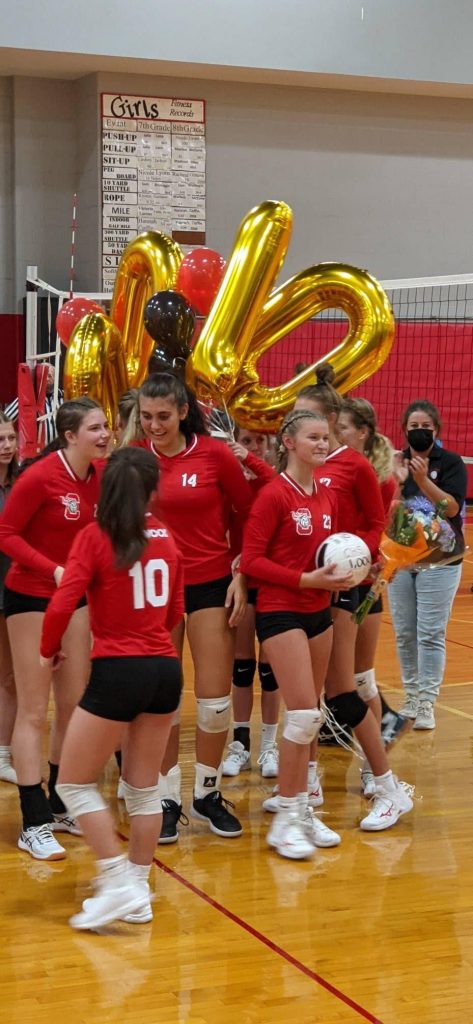 In other WVC matches: Holy Redeemer swept Pittston Area, 3-0; Nanticoke defeated Hazleton Area, 3-1; and Tunkhannock swept Wyoming Valley West, 3-0.
Kaylee Gryboski led unbeaten Holy Redeemer to the 25-21, 25-15, 25-15 victory with 20 kills, 5 service points, 4 digs and a block.
Evelyn Kilburn had 31 assists, 6 digs and 4 points. Olivia Bilbow had 7 kills, 16 points and 2 aces. Grace Nealon added five kills.
Pittston Area's Emily Dietrick had 11 digs.
Nanticoke defeated Hazleton Area, 25-18, 20-25, 25-20, 25-20.
Myla Vnuk led the way with 18 kills, 12 digs, 5 service points, 4 blocks and 3 aces.
Brooklyn Biehl had a strong all-around match with 25 assists, 18 points, 9 digs, 7 aces, 5 kills and 4 blocks.
McKenzie Ball added 18 digs and 13 points.
Lindsey Barron and Layla Buglio each had 8 kills and 10 digs for Hazleton Area.
Emily Schultz had 11 points, 3 aces and 3 kills in Tunkhannock's 25-18, 25-21, 25-16 victory.
Lackawanna Trail swept Forest City in the only Lackawanna League match.