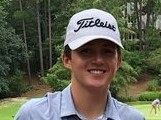 Logan Paczewski shot a 2-under-par, 34 at Irem Temple Country Club Tuesday afternoon to allow Dallas to become the first District 2 sports team to clinch an outright championship this season, locking up the Wyoming Valley Conference Division 1 title with a 150-170 victory over Crestwood in a Division 1-2 crossover match.
Dallas improved to 7-1 in the WVC with two matches remaining. The most losses the Mountaineers can have is three and every other team in the division has already lost at least four times.
Crestwood, the second-place team in Division 2, fell to 5-2 with its second straight loss.
Kyle Langan matched par with a 36, while Max Steinruck shot 38 and Austin Finarelli added a 42 to complete the Dallas team score.
Owen Blazick shot 39 to lead Crestwood. The Comets also got a 40 from Derek Johnson, 43 from Ray Joseph and 48 from Isaac Saullo.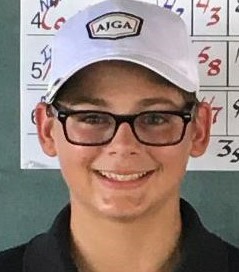 Lake-Lehman moved closer to a WVC Division 2 title by winning twice when Michael Lugiano shot a 6-under-par, 30 at Huntsville Golf Club.
The Black Knights shot a 148, good enough to beat second-place Hanover Area, which shot 174 and beat Wyoming Seminary, which had a 182.
Michael Sholtis also broke par with a 35.
Lake-Lehman improved to 8-0 to open a two-match lead over Hanover Area (6-2) with four to play.
Kyleen McCance led Hanover Area with a 38 and Nick Werner led Wyoming Seminary with a 40.
Riverside had six points wrapped up after just six holes on the way to an 8½-½ victory over Delaware Valley in Lackawanna League Division 2.
In other Lackawanna League matches: Mid Valley defeated Lakeland, 8½- ½, in Division 3; and Elk Lake defeated Mountain View, 6-3, in Division 4.
Scranton Prep won a non-league meeting of division leaders, 8-1, over Lackawanna Trail.
Honesdale handed Division 4 leader Montrose its first overall loss, 6½-2½, in a non-league match.
Valley View shut out Old Forge, 9-0, in the other non-league match.
GIRLS
Gianna Cafarella shot a 38 to lead Scranton Prep to a 127 on the front nine at Glenmaura National to beat both Dunmore (146) and Elk Lake (151).
Lidia Marranca shot 44 and Madyson Babyak 45 to complete the victory for the Classics.
Ciera Toomey led Dunmore with a 40 and Chloe Sipe led Elk Lake with a 43.
Liz Franchetti shot a 41 to lead Abington Heights past Riverside, 144-150.