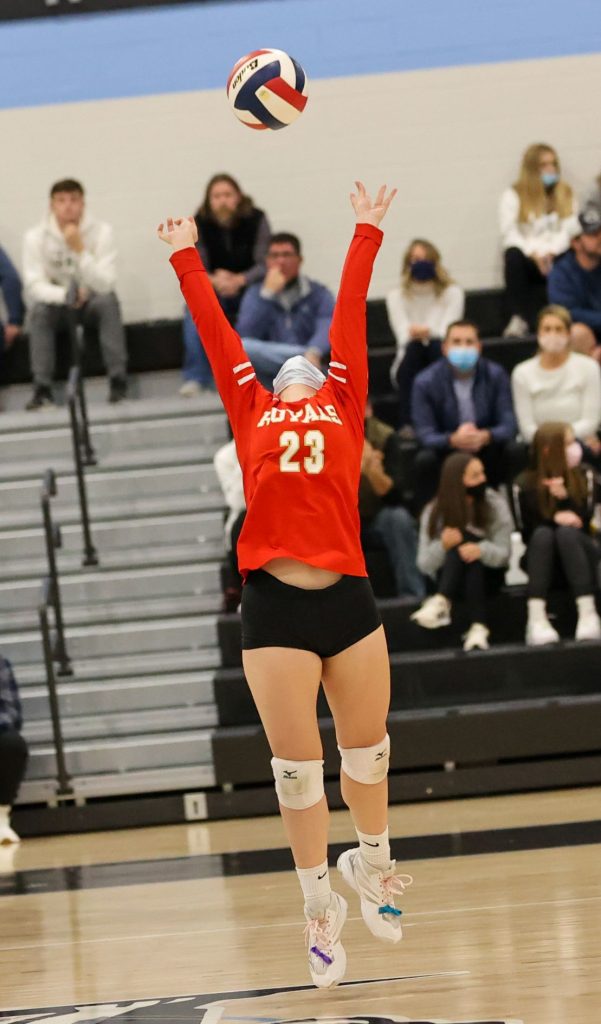 By Tom Robinson, NEPASportsNation.com
WILKES-BARRE TWP. – Holy Redeemer stopped an early-season, four-match winning streak by Lake-Lehman.
By the time they met again, both teams were stronger, but the result was the same, a three-set sweep by Holy Redeemer.
Kaylee Gryboski and Eve Szura, two players who missed the first meeting, led the way on the attack as Holy Redeemer posted a 25-15, 25-22, 25-17 victory in the District 2 Class 2A girls volleyball championship match at Wilkes-Barre Area High School.
Gryboski finished with 15 kills and 2 aces while Szura had 12 kills, 5 service points and 5 digs as Holy Redeemer won the title, extending its streak to 15 straight titles since the school was created.

They helped offset the presence of Lake-Lehman libero Brynn Giordano, who had a team-high 21 digs after also missing the first meeting.
"I thought their libero had a good match," Holy Redeemer coach John Kablick Sr. said. "She made a lot of saves that normally would have been points."
Gryboski, a sophomore who missed the first meeting with an ankle injury, effectively finished with different angles and varying degrees of force on her kills.
"In practice, we learn a bunch of different ways to score and we have to be aware of all of them," Gryboski said. "We have to have a great court vision to get out there and get that ball dead.
"That's our job as hitters – to terminate that ball."
With Gryboski, Szura and Olivia Bilbow the only experienced hitters on the squad, the Lady Royals still extended their title streak.
Kablick credited the combination of quality serving and strong defense from a veteran back row with providing support for the less-experienced hitters.
"Our serving has just been great all year and it just takes teams out of what they want to do," he said.
Evelyn Kilburn had 9 service points to go along with her 26 assists.
"I think our serving just takes teams out of rhythm and out of system where they're not getting that easy first pass and that easy set," Kablick said.
Kirsten Finarelli had eight blocks and three kills for Lake-Lehman while Skylar Poelma had six blocks and three kills. Giordano had four points.
Holy Redeemer moves on to the state tournament, which it opens Tuesday at District 4 champion Wyalusing Valley.
MORE
Holy Redeemer/Lake-Lehman Photo Gallery: https://nepasportsnation.com/holy-redeemer-lake-lehman-girls-volleyball-photo-gallery/.