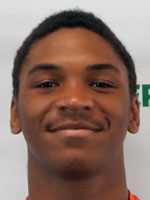 Ty Konen carried 21 times for 278 yards and 3 touchdowns Friday night as Tunkhannock defeated host Towanda, 55-28, in a non-league football game.
The Tigers (3-6) broke a five-game losing streak. The Black Knights fell to 0-9.
Tunkhannock scored the game's first 21 points, then fought off a Towanda comeback attempt by scoring 5 touchdowns in the last 15 minutes.
The scoring did not begin until Michael Sickler's 3-yard touchdown run in the closing seconds of the first quarter.
After Konen broke a 62-yard touchdown run with 7:45 left in the second quarter, Tunkhannock carried a 14-0 lead into the final minute of the half.
That's when the fireworks started.
Both teams scored before halftime with Towanda answering Konen's 2-yard touchdown run with an 8-yard pass from Grady Flynn to Mason Hartmann.
Towanda, which passed for 257 yards and 4 touchdowns, closed to within 21-14 less than three minutes into the second half when Flynn passed 34 yards to Justin Schoonover.
Garrett Yuhas scored the first of his two touchdowns for Tunkhannock on a 3-yard run with 2:32 left in the third quarter.
Konen added his third touchdown on a 5-yard run 23 seconds into the fourth quarter.
Rylee Sluyter's 58-yard pass to Riley Vanderpool only slowed the momentum temporarily.
Tunkhannock doubled its lead on touchdown runs by Noah Rush from 5 yards and Ben Chilson from 1.
Sluyter hit Chase Parker for a 42-yard score with 59 seconds left, but Yuhas answered with a 98-yard kickoff return for Tunkhannock.
MORE FRIDAY FOOTBALL COVERAGE
Wyoming Area-Dunmore: https://nepasportsnation.com/pizano-paces-wyoming-area-rout/.
Scoreboard: https://nepasportsnation.com/fridays-football-scoreboard-5/.