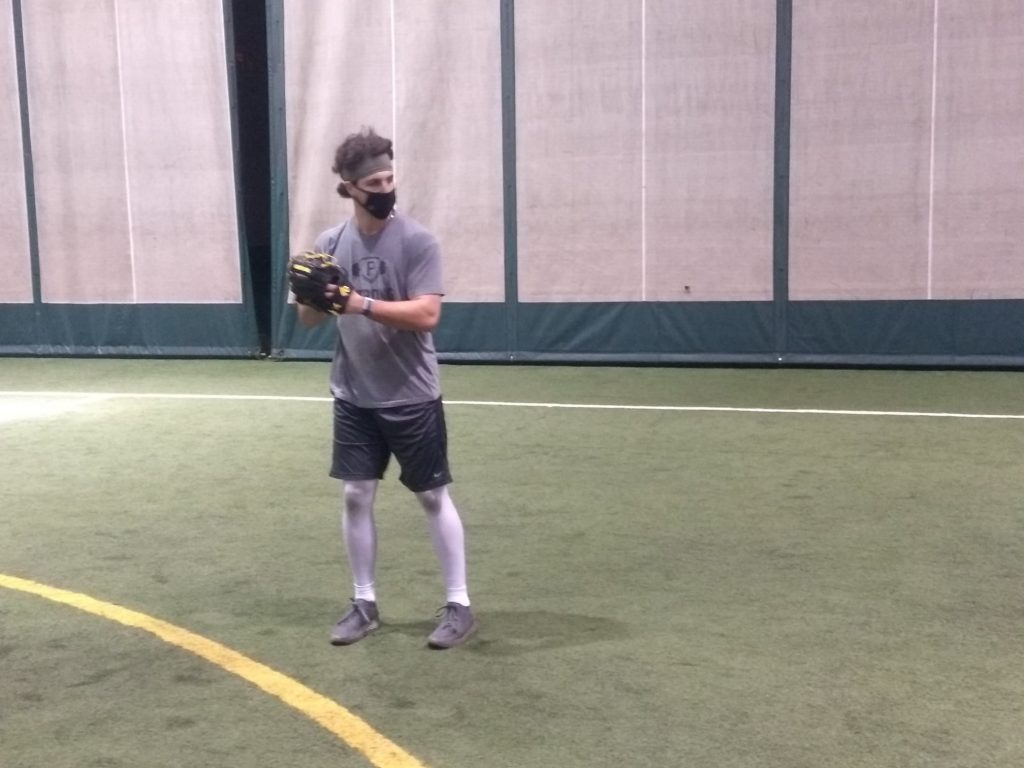 Sunday turned into a perfect day in the life of Max Kranick.
With 18 friends and family members cheering him on from just beyond the first-base dugout in St. Louis, the Valley View graduate retired all 15 batters he faced in his Major League Debut, getting the win in a 7-2 National League victory by the Pittsburgh Pirates over the host Cardinals.
Kranick pitched through rain in the first inning and had his outing come to an end after five perfect innings because of a rain delay that lasted 64 minutes.
"I feel like every pitch I threw was the biggest pitch of my life," Kranick said during a postgame Zoom press conference. "Crazy feeling; unbelievable feeling.
"I'll remember this day the rest of my life."
The 23-year-old right-hander had a 7-0 lead when he left the game and the combined perfect game remained intact into the seventh inning when Duane Underwood Jr. threw a 1-2-3 sixth inning in relief.
Kranick's Major League Debut actually came at the plate, not on the mound, because the Pirates batted around in the top of the first inning. He was unable to add to a 3-0 lead, stranding the bases loaded, but was in command from the start on the mound.
"It was definitely weird having an at-bat in the first inning," he said. "I don't think I've had that all year."
Kranick became the second Pirate, joining Paul Maholm in a 2005 game against Milwaukee, to come to bat before throwing his first pitch during his Major League debut.
Concentration quickly turned to Kranick's primary responsibility.
"Honestly, I was just trying to get strike one and I felt like a lot of nerves were going to leave me at that point," said Kranick, who threw 36 of his 50 pitches for strikes. "Just getting a fastball in the zone definitely made me relax out there."
Kranick needed just seven pitches to navigate the first inning.
"I learned a ton about his composure because the first inning, it was raining really hard," Pirates manager Derek Shelton told reporters. " … To be able to stay composed, couldn't have been any better in terms of going right out, executing his fastball, going right after a good lineup and it was very impressive.
"It was unfortunate that the rain stopped him because he had five perfect innings and really did a nice job the entire time."
Kranick had an exciting second inning.
Between strikeouts to begin and end the inning, Kranick benefitted from a remarkable play by third baseman Ke'Bryan Hayes on a bouncing ball down the third-base line by Yadier Molina.
Hayes got to the ball at the line, several feet beyond third base and his momentum carried him well into foul territory, going in the wrong direction. Hayes still got enough on the throw to barely nip Molina at first base.
"I would be hard-pressed to say that's not the play of the year," Shelton said.
Hayes' play helped make sure no Cardinals reached base against Kranick Sunday and was part of a comfortable win by the Pirates, the last-place team in the NL Central with a 29-47 record.
When the game was first halted, Kranick tried to remain ready to continue his start. He soon came to understand that the length of the rain delay would prevent that.
"I was unsure at first," he said. "I thought, 'keep my arm warm, keep it loose'."
By the time, the teams returned to the field, a pitching change was in order.
Kranick looked on as the Pirates finished off the win, then met briefly with friends and family before heading into the press conference.
"It was definitely an emotional moment for sure, seeing my parents out there," Kranick said.
With limited notice, the hometown support Kranick received while pitching nearly 1,000 miles from northeastern Pennsylvania was impressive.
"I thank everyone that traveled here, the 18 family and friends that were here in attendance," Kranick said. "Without some of those people, I'm not here today, so it really means the world to me.
"It's an unbelievable day."
And one that was years in the making.
Kranick was selected out of Valley View in the 11th round of the 2016 Major League Baseball Draft. He spent two years in rookie ball and two years in Class A before sitting out last season when the pandemic canceled Minor Leagues and both delayed and shortened Major League Baseball.
It was during that break that Kranick revamped his pitching mechanics, pointing him toward a rapid rise through the Pittsburgh organization this season.
"It was definitely a risk," Kranick said. "Going home from spring training without having thrown a game and having a bit of a sore arm, I knew something needed to be done.
"I took things very seriously during quarantine. I'm happy it's all paying off so quickly."
Pirates management would have to agree.

MORE
More details on Max Kranick's path through the Pittsburgh Pirates farm system. https://nepasportsnation.com/alumni-report-kranick-set-for-pirates-debut/.