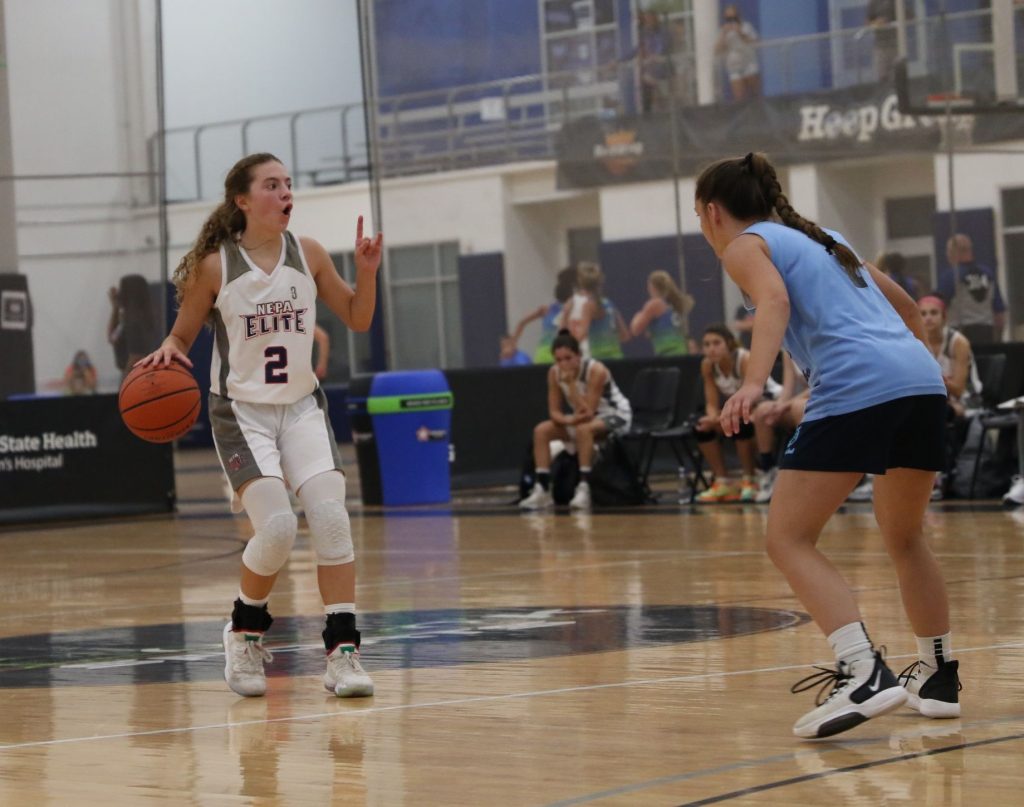 By Tom Robinson, NEPA Elite News
Cadie Lewis scored at times and set up her teammates' scoring as the point guard on the NEPA Elite Sheehan 16U girls AAU basketball team, but most of all, she led her team with tireless effort.
That effort was recognized Tuesday when the Hoop Group Showcase League announced its 16U Division all-stars and Lewis was placed on the fourth team.
"Cadie's a great athlete and teammate," coach Emily Sheehan said.
Sheehan, a former Dunmore High School and University of Scranton all-star, has worked with Lewis for years at Riverfront Sports in Scranton.
"It's nice to see Cadie grow as a player and as a person," Sheehan said. "She's just one of those players that if you tell her to run through a brick wall, she's going to give it 110 percent effort. I think her teammates around her know it and respect her for that.
"She's a great teammate in that aspect. They all know that when Cadie's on the floor with them, they're always going to get all of her effort and attention."
Lewis is heading into her junior season at Dunmore where, in her first two seasons, she was one of the key players coming off the bench on Lady Bucks teams that won championships and lost just once each season.
Sheehan put her in control of running the AAU team's offense this spring and summer.
"She's a very unselfish player," Sheehan said. " … She stepped up when she really needed to. There were games when she made really big shots for us."
Lewis, however, picked her spots.
"She's just that kind of player that gets everyone else involved," the coach said. "She's on the court to try to make everyone else better, too."