By Tom Robinson, NEPASportsNation.com
OLYPHANT – Valley View, Scranton Prep and Western Wayne knocked each other off and knocked each other out of the postseason a year ago.
When the Cougars, Cavaliers and Wildcats went 1-1 against each other, they finished 3-1 and shared the title in Lackawanna Football Conference Division 2.
With the coronavirus pandemic shortening the postseason, those losses kept all three out of the District 2 playoffs, which amounted to no more than a championship game in any classification.
Playoff plans are back to normal, meaning all three could be major factors when the postseason rolls around.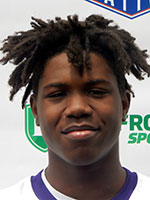 First, they could be in line for a repeat of their tight race in 2020 when Scranton Prep defeated Western Wayne, 48-21; Western Wayne knocked off Valley View, 25-16; and Valley View dumped Scranton Prep, 34-21.
Using last season's NEPAFootball.com's LFC Division 2 all-star selections as a guide, both Valley View and Scranton Prep are loaded with returning players. Western Wayne is not far behind in the returning all-star count and the Wildcats also have two players already committed to National Collegiate Athletic Association Division I programs, something the others can't claim.
Honesdale and West Scranton do not appear to have the firepower to match up with the other three. Last year, they battled to avoid the bottom of the standings in the division's final game, a 42-20 win by the Hornets.
The three contenders are all big, strong and highly experienced up front.
Scranton Prep returns two all-District 2 selections, leading rusher London Montgomery and leading receiver Robert Rossi.
"Our goal is to make sure we showcase London's talents and Robert's talents and try to get people out of position because those are elite weapons that we have," Scranton Prep coach Terry Gallagher said during an interview at LFC Media Day.
Valley View also has an all-district player returning in offensive lineman Tyler Schwartz.
Rossi, also a defensive back, is the only returning two-way, first-team choice for the division all-star team.
Valley View has more first-teamers coming back with offensive linemen Swartz and Jakhai Simmons, defensive backs Chris Conserette and Adam Howanitz, defensive lineman Dante Randle and wide receiver Sean Mackinder.
The Cougars also bring back offensive linemen Jacob Casarin and Danny Vislosky after they received honorable mention.
Scranton Prep has Rossi, Montgomery and defensive lineman Jimmy Burke as its returning first-teamers. Offensive lineman Anthony Nicotera, defensive lineman Drew O'Malley and linebacker Mike Golay received honorable mention.
The combinations put the Cavaliers and Cougars into the state discussion as well.
PennLive.com's preseason rankings list Scranton Prep as the No. 5 team in the state in Class 3A and Valley View as the No. 7 team in Class 4A.
Western Wayne does not appear in those rankings, but remains a significant threat to the other two.
Army West Point commit Caden Brungard was a first-team division choice as an offensive athlete and received honorable mention at defensive back.
Lineman Kyle Guariano also was named to the first team for his offensive work and received honorable mention on defense.
Tight end Thomas Chernasky, who has committed to a University of Delaware scholarship, was also on the honorable mention list.
Honesdale returns offensive lineman Josh Clark and punter Tyler Winters from the first team, along with running back Connor Schmitt from the honorable mention list.
West Scranton defensive lineman Shannon Core received honorable mention.
A closer look at each team: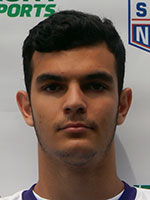 SCRANTON PREP
Gallagher said, "this will probably be one of the fastest teams we've had."
Montgomery, a state medalist sprinter in track and field season, and Rossi are two of the big reasons why.
"Both of them bulked up," Gallagher said. "They're both much bigger, much faster, much stronger.
"They did a great job in the weightroom."
Montgomery is the division's top returning rusher while Rossi is its top receiver.
"They are two of the best football players that will ever play at our school and we're very aware of it, but I think the best thing about both of them is that they are extremely competitive," Gallagher said. "It doesn't matter if it's a workout, if it's 7 on 7, if it's just practice, those two work as harder, if not harder, than anyone.
"So, when they do that, other guys have to follow that example."
It will be up to Gallagher's schemes and the new quarterback's passes to get them into the right spots with opposing defenses focusing on them.
"London's extremely fast," Gallagher said. "He's worked on his hands. We're going to put him out all over the place, not only in the backfield, but on passing routes."
Many of the same goals apply to Rossi, a 6-foot-4 wide receiver.
"We have to do our due diligence and make sure he's the focal point, like we did last year," Gallagher said. "We'll make sure we communicate that to our quarterback. We have to be getting him the ball and in some space so he can showcase his talents."
Montgomery and Rossi, who return to start opposite each other at cornerback, have plenty of support, including from Burke's presence up front defensively.
The Cavaliers return eight starters on each side of the ball.
Burke and Max Schnipes have experience at defensive tackle, Nicotera, O'Malley and Donovan Williams at end and Christian Kohut at both line positions.
Golay returns at one of the inside linebacker spots in the 4-4 defense with T.J. Roque and Andrew Durkin back on the outside.
Durkin is also back at tight end while Kohut, Burke, O'Malley, Kellen Doughton, Adam Kenny and Nicotera return to fill the offensive line with a combination of veterans.
Golay and Roque are experienced fullbacks.
Sean Monahan and Jimmy Snyder are the candidates to take over at quarterback.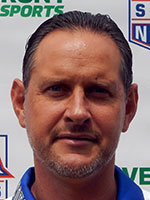 VALLEY VIEW
The Cougars also are loaded with returning linemen.
Valley View has Swartz and Simmons at the tackle spots on offense with Vislosky at center and the Casarin twins, Jacob and James, at guards.
"It helps having them all back, knowing what their assignments are," Cougars coach George Howanitz said. "There's probably less time spent teaching certain things since they already know it."
The Cougars also return their quarterback, their leading receiver and second-leading rusher.
Adam Howanitz, the coach's son, hit 61 percent of his passes and was the team's third-leading rusher last season as a sophomore. He produced three touchdowns each rushing and passing in the team's five-game season.
Mackinder had a team-high 12 receptions.
Some new weapons emerged in the preseason with Zack Rudalavage at tight end and the tailback combination of Connor Hilling and sophomore Cam Higgins.
Rylei Kilmer, last year's second-leading rusher, also has experience at tailback.
The Cougars have nearly as much experience back on defense, although it is more in the backfield on that side of the ball.
Conserette, Randle and Mackinder were second, fourth and sixth on the team in tackles while Jordan Rebar led in sacks a year ago.
Colin Skeen and Conserette return at corners while Howanitz and Mackinder are the safeties.
Randle, at end, and Louis Marion, at tackle, are the returnees up front. Swartz will take on two-way duty as another end.
Rebar returns at outside linebacker.
In addition to their division battles, Valley View takes on state quarterfinalists Delaware Valley (Class 6A) and Crestwood (Class 4A) and opens on the road at District 2 Class 4A finalist Dallas.
"I think our schedule, top to bottom, is one of the toughest in District 2," coach Howanitz said. " … I don't think anybody would want our schedule."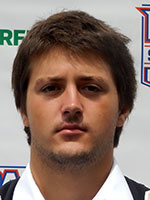 WESTERN WAYNE
Guarino, a guard/defensive tackle, leads the Wildcats up front.
Chernasky's blocking at tight end adds support to an offensive line that also returns Nate Swingle at center, Anthony Truitt at guard and Thomas Flood at tackle.
After a year running the offense as quarterback of a 5-1 team, Brungard will be elsewhere, playing running back with Frankie Leyshon at quarterback.
Jaiden DeRosa, one of only three Wildcats to catch more than one pass last season, is back at one wide receiver spot.
Chernasky, who led the team with four catches for 70 yards, is also back on defense as either an end or outside linebacker.
Luke Janiszewski was second only to his brother, Bloomsburg University freshman Zane, in tackles on last year's team. He is one inside linebacker.
Brungard and DeRosa return at safety as the Wildcats will rely heavily on two-way players.
"We have an experienced line that will have to control the line of scrimmage on both sides of the ball," Western Wayne coach Randy Wolff said. "Having a small roster and a tough schedule, staying healthy will have a big part if we are successful."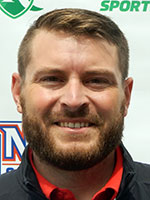 HONESDALE
Taking over a program in pandemic conditions proved difficult for Hornets coach Paul Russick, but there was progress late in the season, which Honesdale chose to extend with two additions to its schedule.
After an opening four-game losing streak in which it was outscored, 143-27, Honesdale picked up wins over West Scranton and Mid Valley, then finished with a 41-20 loss to Tunkhannock.
With 11 returning starters, many of them two-way players, Russick likes the way his team is positioned going into his second season.
"Last year was kind of like you're thrown into the fire," he said. "I never got a chance to know who they were because I was a first-year teacher up there. Now, we've built a good rapport and I'm very happy with where we're at."
Schmitt had four straight 100-yard rushing games last season on his way to 775 yards and 6 touchdowns in 7 games. He is also at linebacker and is the team's top returning tackler with defensive back/wide receiver Jake Mundy close behind.
The Hornets graduated their top 3 tacklers, but return 9 of the 15 players who finished the season in double figures in tackles.
Honesdale also returns senior two-way linemen Jack Kelleher, Bradley Bennett and Kyle Hanson and a large group of experienced juniors – Mundy, running back/linebacker C.J. Hinton, running back/defensive back Max Mickel, wide receiver/defensive backs Isaac Carmody and Kage Southerton and defensive back Johnny Kauffman.
Kauffman is also ready to take over at quarterback.
Southerton was the team's leading receiver last season.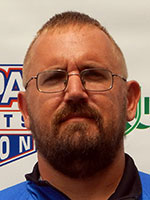 WEST SCRANTON
Dennis Hricenak is in the same position as Russick, entering his second season as head coach, but first full season.
Hricenak will also be looking for his first win after the Invaders went 0-5.
"Last year was really about meeting the players, setting up what we wanted from the program now," Hricenak said. "Some of the things we wanted from the offseason, obviously, we didn't get with COVID.
"This kind of became our first year in terms of setting up the offseason, which went great."
Hricenak said he hopes to blend the old-school, blue-collar reputation of a West Scranton football player with a more modern approach to on-field strategy and the use of technology as a teaching tool in areas like studying game video.
"I think we're going to be a little bit faster than teams of the past and more dynamic," he said.
Core returns at defensive end and will also play guard.
Tackle John Velazquez, inside linebacker Michael Cole, cornerback Connor Price and safety Dan DenHaese are other returning defensive starters.
Running back Joe Harris, tackles Roman King and Brandon Griffiths and guard Jace Curyk are back on offense.
EDITOR'S NOTE: This report includes some information that was gathered by Chris Kucharski from NEPAFootball.com.
MORE ON LFC DIVISION 2
NEPAFootball.com also has capsules with vital information on each of the team's in the division. They can be viewed at:
Scranton Prep: https://www.nepafootball.com/2021-season-preview-scranton-prep/.
Valley View: https://www.nepafootball.com/2021-season-preview-valley-view/.
Western Wayne: https://www.nepafootball.com/2021-season-preview-western-wayne/.
Honesdale: https://www.nepafootball.com/2021-season-preview-honesdale/.
West Scranton: https://www.nepafootball.com/2021-season-preview-west-scranton/.