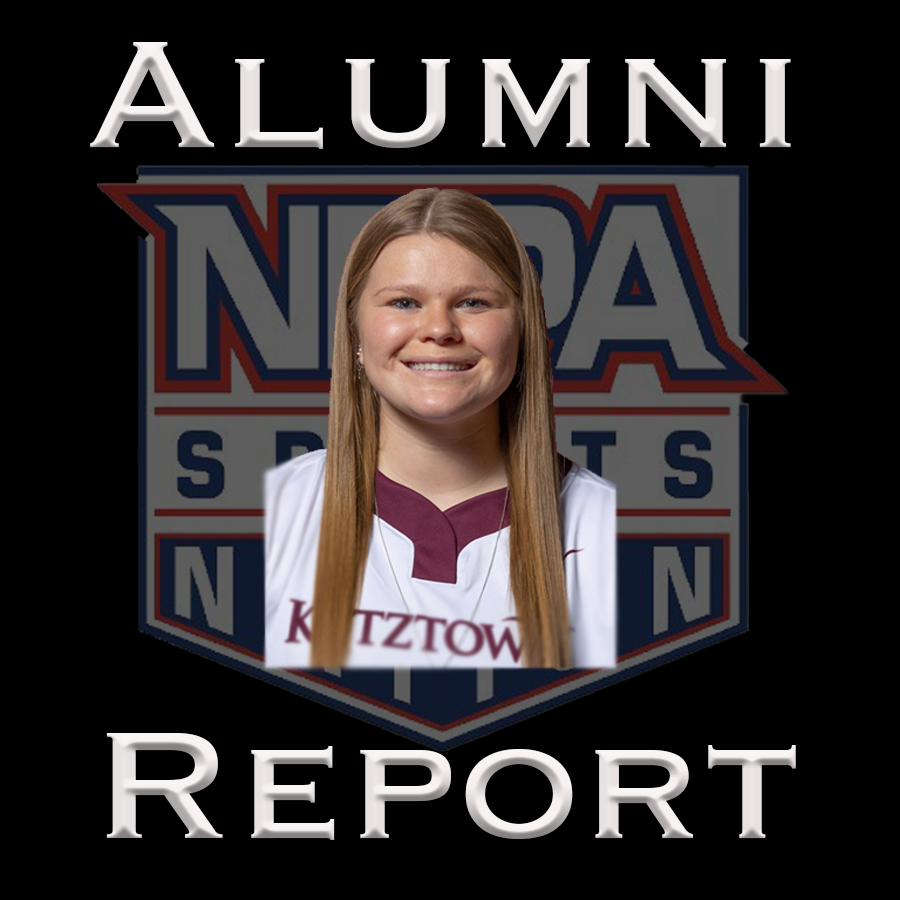 Jenna Lipowski became the 13th player in the history of the Kutztown University softball program to be named All-American by the National Fastpitch Coaches Association.
The senior first baseman from Nanticoke was named to the third team in National Collegiate Athletic Association Division II, making her one of 54 players recognized from around the country on the combined first, second and third teams.
Lipowski led Kutztown in batting average (.406), home runs, runs batted in (49) and walks (31).
The Pennsylvania State Athletic Conference leader in walks was third in the conference in RBI and on-base percentage (.521) and fourth in slugging percentage (.759) and home runs. Lipowski had 54 hits and scored 23 runs.
Lipowski was a second-team choice for All-PSAC and was a second-team All-Atlantic Region pick by both the NFCA and Division II Collegiate Coaches Association. First- and second-team All-Region picks are eligible for consideration for the NFCA All-American team.
Kutztown went 23-9 in the PSAC for second in the East Division and 33-15 overall. It lost to West Chester in the PSAC semifinals and hosted the NCAA Division II Atlantic Regional where it lost to West Liberty, 5-2; defeated Shepherd, 2-0; and was eliminated by East Stroudsburg, 6-2.
With an extra year of eligibility available for 2020 because the season was shortened for COVID-19, Lipowski is expected to extend her career one more year.
It has been an impressive career to this point.
After playing in 33 games, including 25 starts, as a freshman, Lipowski has started all 126 games Kutztown has played over the past three years.
Lipowski was fourth in the PSAC with 50 RBI and sixth with 65 hits while batting .369 as a sophomore. She batted .381 with 7 homers in 22 games in 2020.
For her career, Lipowski has 27 homers, 130 RBI and a .369 average.