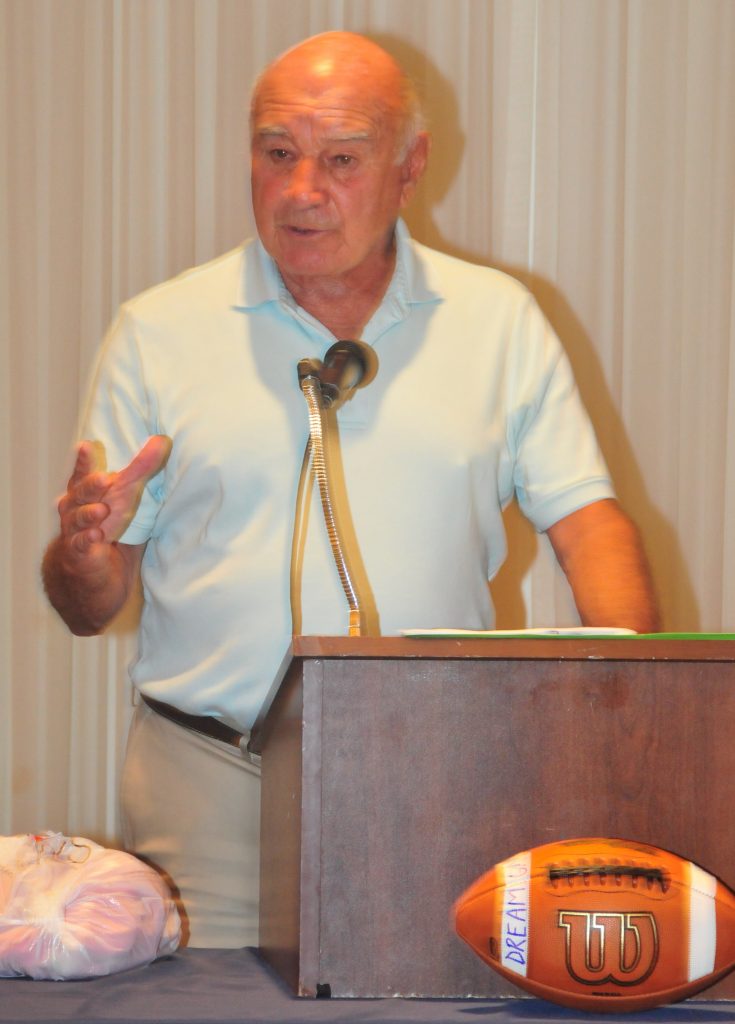 In a 2005 Dream Game marked by big plays, Dunmore's Corey Gilroy turned in the type of defensive performance that is virtually unheard of in any football game, let alone an all-star contest.
The City did all of its scoring in the first half of a 35-17 victory in a game that featured 10 turnovers, 3 scores from more than 50 yards and 2 touchdowns on returns.
Gilroy led the victory, covering all of those categories.
The future Wilkes University defensive back intercepted four passes and recovered two fumbles, one of which he returned 75 yards for a touchdown and a 21-3 lead midway through the second quarter.
Gilroy also caught 2 passes for 11 yards. Dunmore teammate Rick Mancuso was 5-for-7 for 65 yards and 2 touchdowns passing.
Tom Carlucci, another former Buck, ran 52 yards for a touchdown on his own carry.
Lakeland's Colin Striefsky returned a kickoff 94 yards for a touchdown for the County, which was unable to overcome eight turnovers.
EDITOR'S NOTE: The 87th annual Scranton Lions Club-sponsored Dream Game is scheduled for Wednesday night at Valley View's John Henzes/Veterans Memorial Stadium in Peckville at 7 p.m. NATION NOSTALGIA is taking a daily look at the game's history between now and this year's game, which is being presented by Northeast Rehab and Riverfront Sports.