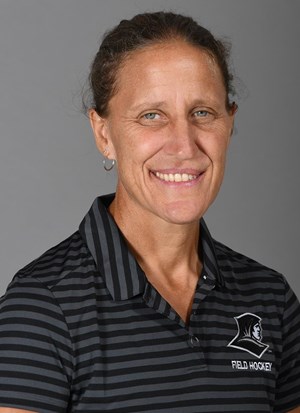 Crestwood graduate Diane Madl became the first in a series of field hockey Olympians from the Wyoming Valley Conference when she played for the host United States in the 1996 Atlanta Olympic Games.
Madl went from Crestwood to the University of Connecticut where she was part of a national championship in 1985 and became national Player of the Year as a senior when she repeated All-American honors.
The success in college led Madl, now the Providence College head coach, to multiple appearances with the U.S. National Team in international competition.
The highlight of those experiences was selection as one of 16 members of the 1996 Olympic team.
Madl played in all seven games as Team USA went 2-3-2 and finished fifth in the eight-team field.
At Crestwood, Madl played basketball and softball in addition to field hockey.
As coach at Providence since 2003, Madl has compiled a 176-184 record. Her teams had winning records in the four most recent full seasons, going 13-6, 11-8, 11-8 and 12-7 from 2016 through 2019 before going 2-9 in the shortened spring season that replaced the canceled 2020 fall season.