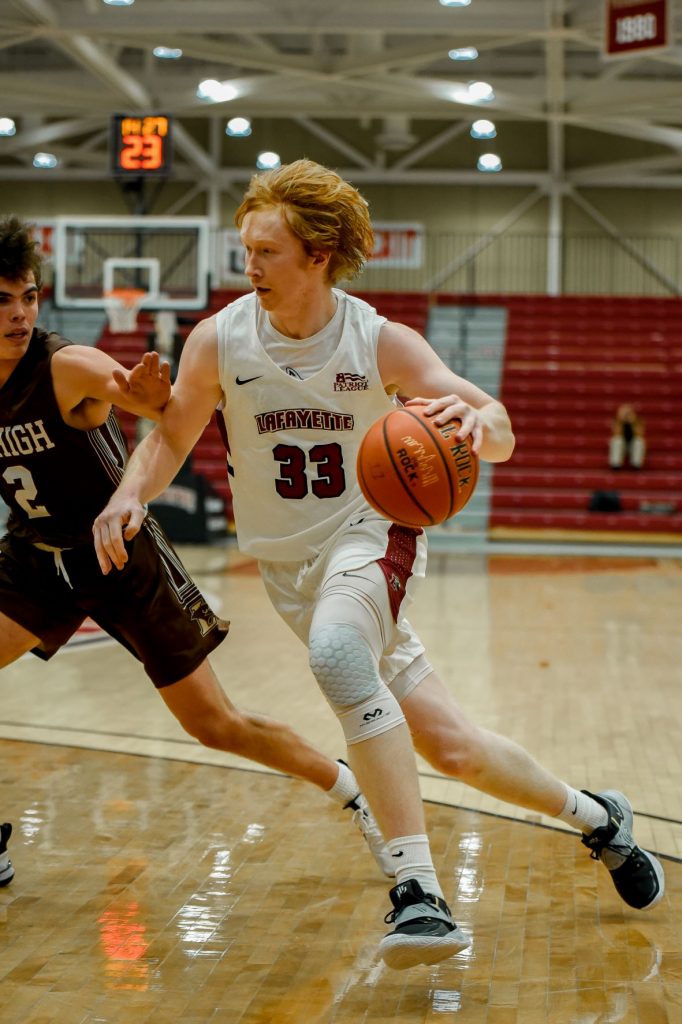 Leo O'Boyle scored a team-high 16 points Sunday when Lafayette College posted its first Patriot League men's basketball victory of the season, rallying in the second half to upset visiting Army West Point, 68-54.
The junior forward from Scranton Prep pushed his season scoring average back above 10 points while helping Lafayette improve to 1-3 in the Patriot and 4-11 overall. Army dropped to 4-2 and 10-8.
O'Boyle made four 3-pointers in nine attempts. He finished 5-for-13 overall from the floor, made both free throws, grabbed four rebounds, dished out three assists and made three steals. While starting every game of the season, O'Boyle is averaging 10.3 points and 2.7 rebounds. He is shooting 85.7 percent from the foul line along with 35.6 percent from both 3-point range and total from the floor.