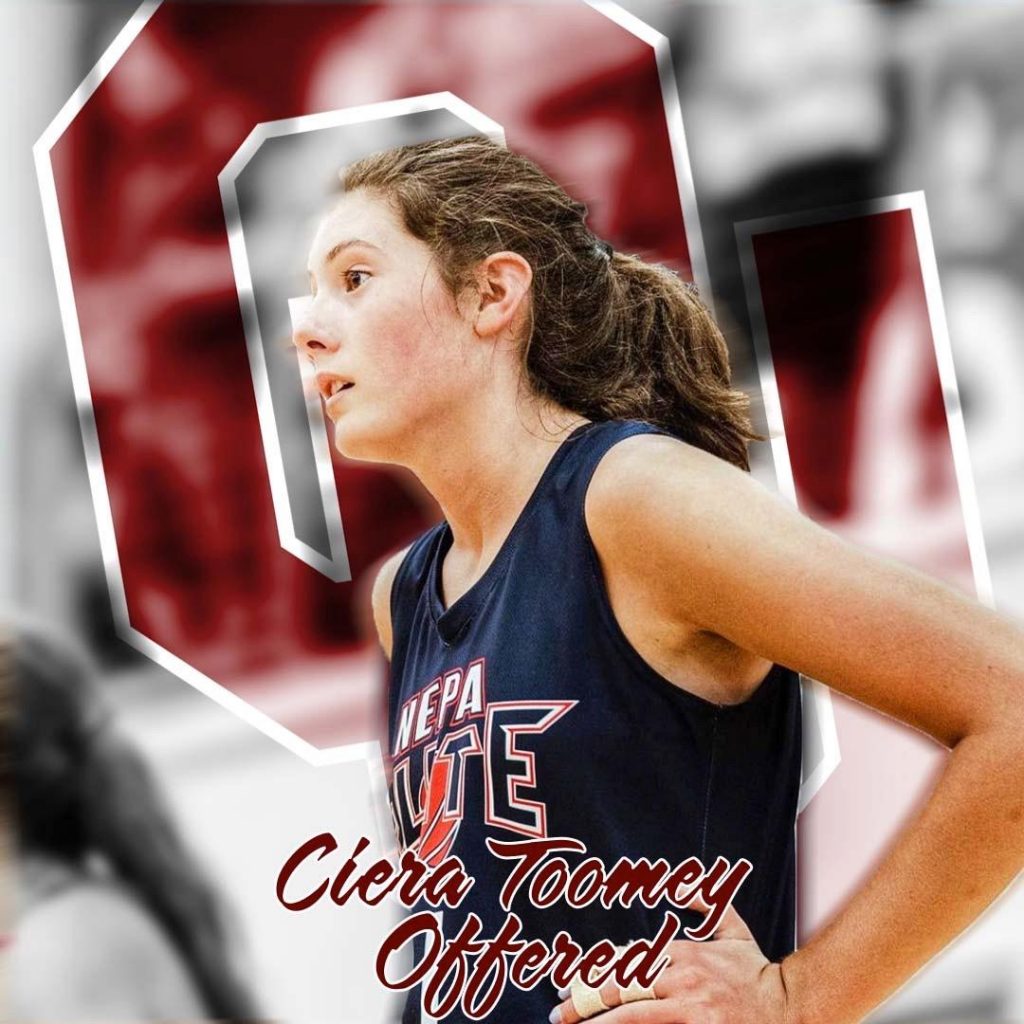 Ciera Toomey spent last week leading the NEPA Elite Clark 17U girls basketball team to the final of a national tournament in Texas, then to a successful defense of its Hoop Group Showcase League title in Atlantic City in a tournament that ended Monday.
The first official response from the national recruiting scene came Wednesday.
Toomey received her 20th National Collegiate Athletic Association Division I offer, this one from the University of Oklahoma after the Sooners were able to observe her in the PBR Super 64 National Championships.
Oklahoma, which lost to Connecticut in the 2002 national championship game and returned to the Final Four in 2009 and 2010, is coming off a .500 season. The Sooners were 9-9 in the Big 12 and 12-12 overall.
Toomey received recognition from recruiting observers as one of the top performers in Dallas, then continued that play in Atlantic City.
The 6-foot-3 Toomey is a rising junior at Dunmore High School where she was a first-team, Class 4A all-state selection last year.
In Atlantic City, Toomey led NEPA Elite in points (15.0 per game), rebounds (6.4), blocked shots (1.8), field goal percentage (57.7) and free throws made and attempted (10-for-16).
Oklahoma is the second Big 12 school to offer a scholarship to Toomey. Nationally ranked West Virginia was the first.
Toomey also has scholarship offers from Boston College, Bucknell, Maryland, Michigan, North Carolina, North Carolina State, Northeastern, Northwestern, Ohio State, Penn State, Pittsburgh, Rider, St. John's, Vanderbilt, Villanova and Virginia Tech. She also has the opportunity to play at Columbia or Penn, which, as Ivy League members, do not offer athletic scholarships.