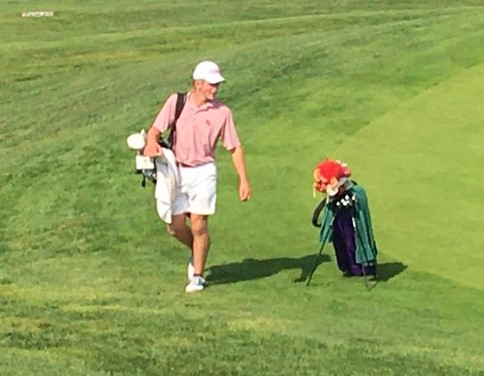 ELMHURST – Billy Pabst Jr. turned it on as he approached the turn.
Pabst ripped through the middle of the Elmhurst Country Club course to run away with medalist honors during Wednesday's Lackawanna League qualifier for next month's District 2 Individual Golf Championships.
Through the last four holes of the front nine and the first three of the back nine, Pabst played those seven holes in 6-under on the way to finishing at that mark with a 6-under-par, 66.
Pabst led the Class 3A qualifiers and finished five shots ahead of Scranton Prep's Michael Lynch, who was the only other player to break par while leading Class 2A qualifying with a 71. Wallenpaupack's Kevin Wortman was seven shots behind Pabst with a 73 and the only Class 3A player to come within fewer than 10 strokes of Pabst.
The District 2 Tournament is scheduled for Oct. 5 at Fox Hill Country Club at 10 a.m.
Pabst will have a shot at defending his Class 3A title after a round of five birdies, an eagle and just one bogey.
Following 5 of his 11 pars in succession to start the round, Pabst birdied 6, 8 and 9 to make the turn at 3-under, 33. He eagled the par-5, 10th, then birdied 12.
Pabst bounced back quickly from his only bogey, at 16, draining his last birdie on the next hole.
The top 14 Class 3A boys advanced, with each player at 87 or better moving on to Fox Hill.
In Class 2A, there were as many as 30 spots available, as long as players could shoot 93 or better. Only 19 players hit that number to move on to the district tournament.
Pabst led North Pocono in qualifying all six of its players for the district tournament in Class 3A.
Defending Class 2A district and state champion Scranton Prep also advanced all six players.
Abington Heights, the defending team champion, got five of its six players through in Class 3A.
Valley View's L.V. Pegula tied the top two Abington Heights golfers, James Flickinger and Michael Marion, for third place after each shot 76.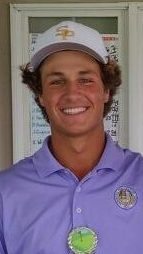 Scranton Prep had the top four scores in the Class 2A field – Michael Lynch's 71, Michael Sewack's 73, Thomas Lynch's 74 and a 75 by Brett Strong.
Riverside's Michael Maslanka was the best of the rest, tying for fifth with a 76.
With the target score rule in place, golfers left the course without finishing once they got to 94 strokes. Less than half the Class 2A field played a full round.
MORE LACKAWANNA GOLF QUALIFIER COVERAGE
The complete list of district qualifiers and their scores can be found at https://nepasportsnation.com/lackawanna-league-boys-golf-scores/.