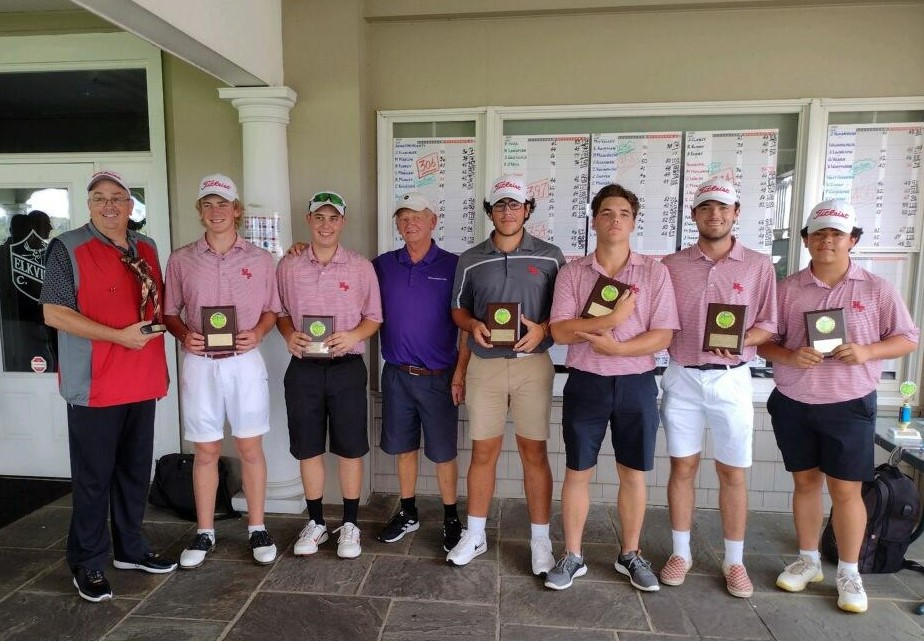 GREENFIELD TWP. – A special performance is needed to take down a defending state champion with the majority of its lineup back.
North Pocono came up with one Monday at Elkview Country Club in the first Bob Simons Classic boys tournament for Lackawanna League golf teams.
Billy Pabst Jr. finished as medalist, Logan Rose tied for the second-best score and they got plenty of help from their teammates to lead the Trojans to an eight-stroke victory over Scranton Prep, the unbeaten Lackawanna Division 1 leader in the league's match-play format.
Pabst, who won the tournament in its previous iteration, shot a 4-under-par, 68. Pabst won the 2019 event, previously known as the Jackman Memorial, before the tournament was canceled because of the pandemic last season.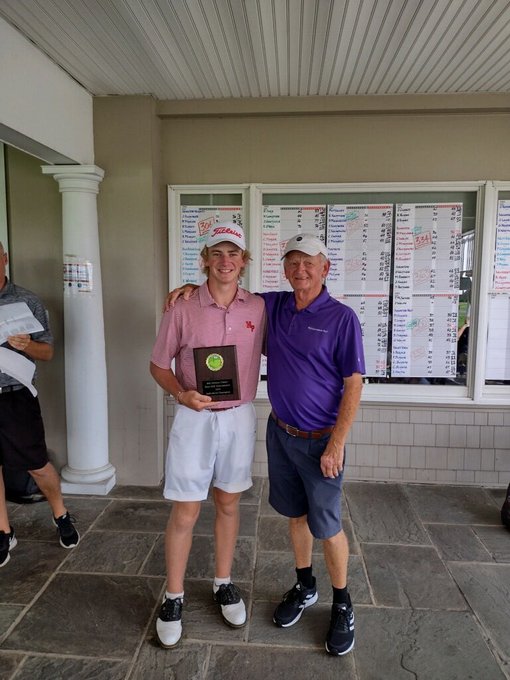 "I was very hot and cold the whole day," Pabst said after a round of six birdies, an eagle, two bogeys, a double bogey and just eight pars. "
Rose and Riverside sophomore Michael Maslanka were two strokes back with 70s.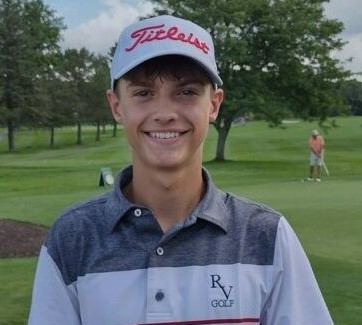 Pabst and Rose gave North Pocono the edge it needed. Teams used six players and took their best four scores.
Scranton Prep had five players break 80 to North Pocono's four, but the Trojans had more than enough to lock up the win, 292-300, over the Cavaliers.
Alex Wilson shot a 75 to finish tied for ninth in the 111-player field and Ryan Ruddy came in with a 79 to complete the team score.
"They kept their composure," North Pocono coach Brian Fruehan said. "That's the first time Logan's gone under par so it was good for him not to get nervous while shooting 70. Billy's going to give you what Billy gives you all the time. We know what we're going to get out of Billy.
"Alex has been steady all year; playing a lot of golf all year.
"Then Ruddy came; he's a kid who hadn't been playing, but he's a senior so we brought him and he likes the golf course. When 90's your worst score (of six), you can't complain about that."
The tournament drew a field of 18 teams from around the league, plus Mountain View, Wallenpaupack and Western Wayne entered individual players while not having the four needed for a team score.
Abington Heights finished third in 306 as Division 1's top three teams separated themselves from the pack.
Valley View, fourth with a 330, and Riverside, fifth with a 334, were the only other teams within 61 strokes of North Pocono.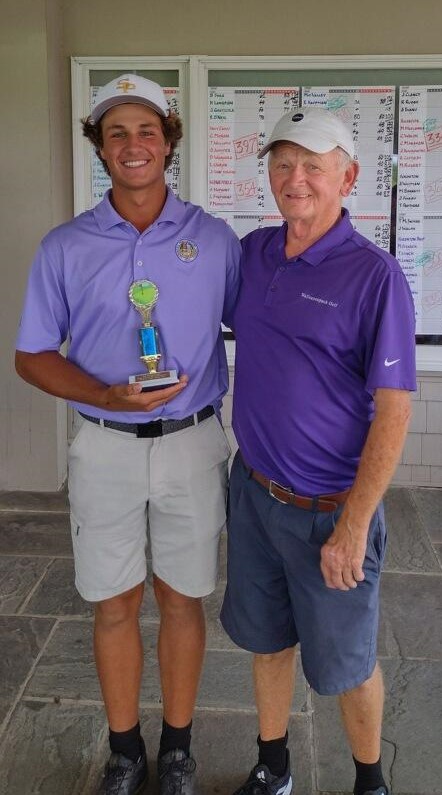 Scranton Prep's Michael Lynch also broke par while finishing fourth at 71. Teammate Michael Sewack was next with a 73.
The top three players received plaques, then the best remaining player in each class also received one.
Lynch was recognized as low senior.
Low junior went to Eddie Kaufman from Mid Valley, who shot 74, to tie the top two Abington Heights players, James Flickinger and Michael Marion, for sixth.
Wallenpaupack's Kevin Wortmann received the low sophomore award while tying North Pocono's Wilson for ninth with 75s.
Robert Munley from Abington Heights tied L.V. Pegula from Valley View for 11th at 76 and took low freshman.
Pabst threatened to pull away with four birdies on the first five holes.
"I birdied 3, 4 and 5 right in a row – 3 and 5 I made good putts and 4, I hit it to about a foot," he said.
Pabst pulled out the win with a 15-foot eagle putt on 17.
This time, the U.S. Junior Amateur qualifier and defending District 2 Class 3A individual champion, also landed a team title to go with his growing list of individual accomplishments.
"I'm happy for the kids," Fruehan said. "They played great. I didn't realize how good we were going to be until we played our first match.
"The kids worked hard all summer, which is a credit for them."
MORE
Video Interview: NEPA Sports Nation's Chris Kucharski interviewed Billy Pabst Jr. about his round: https://www.youtube.com/watch?v=ck7a5SaSi_4.
Scoreboard: All the team scores and all the individuals in the top half of the field: https://nepasportsnation.com/bob-simons-classic-boys-scores/.