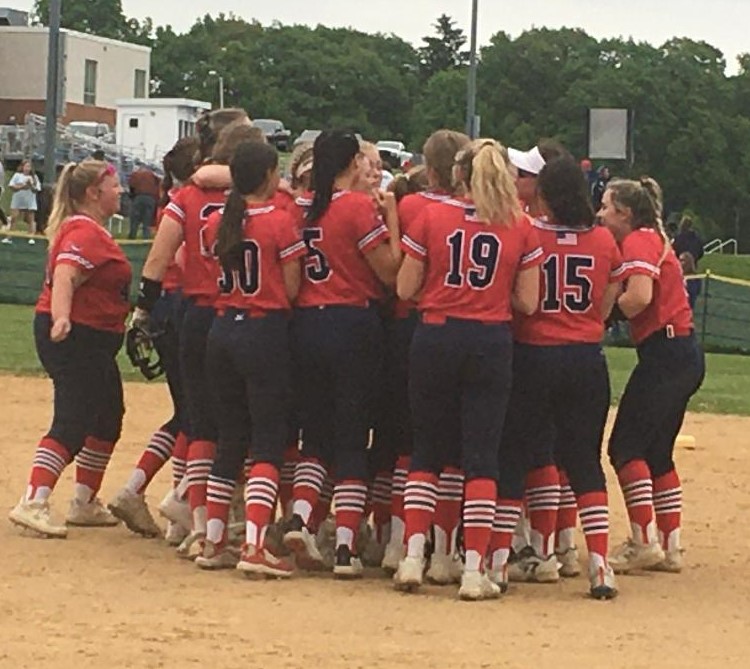 After battling past what may have been two of the state's toughest Class 5A teams just to get through District 2, unbeaten Pittston Area arrived at the official start of the Pennsylvania Interscholastic Athletic Association tournament by returning to its dominant form.
Pittston Area pounded South Western, 13-0, in five innings in Monday's first-round game.
With Tori Para and Kallie Booth leading the offense and Gianna Adams posting her third postseason shutout, the host Lady Patriots advanced into Thursday's state quarterfinal against Lampeter-Strasburg. The District 3 third-place finisher knocked out District 1 champion West Chester Rustin on its home field, 12-7, in another Monday first-round game.
Pittston Area already handled the third-place team from District 3 by eliminating South Western, which is from Hanover in York County.
The game was in contrast to a 5-3 victory over Abington Heights in the district semifinals and 1-0 over West Scranton in the district final for Pittston Area's two closest games of the season.
Para and Booth were both 2-for-3. Para had a home run and drove in three runs. Booth had a triple, drove in two runs and scored twice.
The Lady Patriots scored six runs in the second and seven in the third.
They arrived at the fifth, needing only to keep down the South Western offense in the top of the inning to wrap up the win on the 10-run rule.
That was no problem for Adams, whose two District 2 tournament shutouts came on no-hitters.
Adams struck out seven and did not walk a batter. Riley Crowl doubled for the only South Western extra-base hit.
The game was the 13th time this season that Pittston Area scored in double figures and the ninth time it posted a shutout. It was the seventh time the Lady Patriots did both.
Along with pitching the shutout, Adams was 2-for-2 with two runs scored and an RBI.
Marina Antal also contributed two hits to the 11-hit attack.
Antal, Ava Callahan and Skylar Borthwick each scored twice. Borthwick drove in two runs.