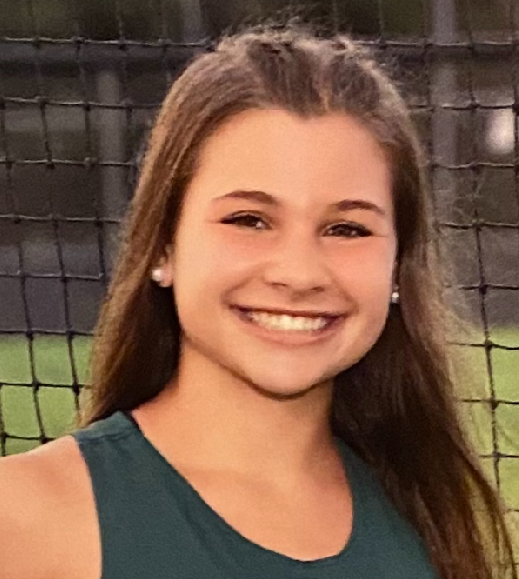 By Tom Robinson, NEPASportsNation.com
Wyoming Area junior Bianca Pizano announced Monday afternoon that she has verbally committed to continue her academic and athletic careers at Michigan State University on a field hockey scholarship.
Pizano, with a year of high school still ahead, had multiple scholarship offers in hand and anticipated more on the way, but decided there was no reason to wait any longer.
"I decided I want to do it right now," Pizano said. "I didn't think I needed to wait for any others to come in.
"This was the place I wanted to go. Why waste time?"
Pizano had visited the University at Albany, Virginia Commonwealth, Columbia, Holy Cross, Lehigh and Temple, all, like Michigan State, National Collegiate Athletic Association Division I schools. She had a scheduled visit coming up at Villanova, but canceled it after making her decision.
Michigan State made contact with Pizano late in the summer and remained in touch with her throughout a high school season in which she played center midfield for the Pennsylvania Interscholastic Athletic Association Class A state semifinalists. Coaches from the school were present at two of Pizano's Wyoming Area games.
"Everything went quick and smooth," Pizano said.
Pizano scored once in the 3-1, first-round state victory over Bloomsburg, then had the first two goals in a 5-0 victory over Christopher Dock Mennonite in the state quarterfinals.
After being approached by the Big Ten school, Pizano went there for a visit, then a camp. The scholarship offer came earlier this month.
Pizano said she has not picked out a major yet, but it likely will be in a science field.
Michigan State finished the 2021 season 7-8 and was shut out in five of its eight Big Ten games.
The Spartans have won NCAA Division I Tournament games in seven different years, beginning in 2001, and reached the Final Four in 2001 and 2004.