Pictured above: Gwen Powell from an earlier event.
North Pocono's Gwen Powell shot 2-under-par, 71 Wednesday at Elmhurst Country Club to lead all players during qualifying by Lackawanna League girls for the District 2 Individual Golf Championships.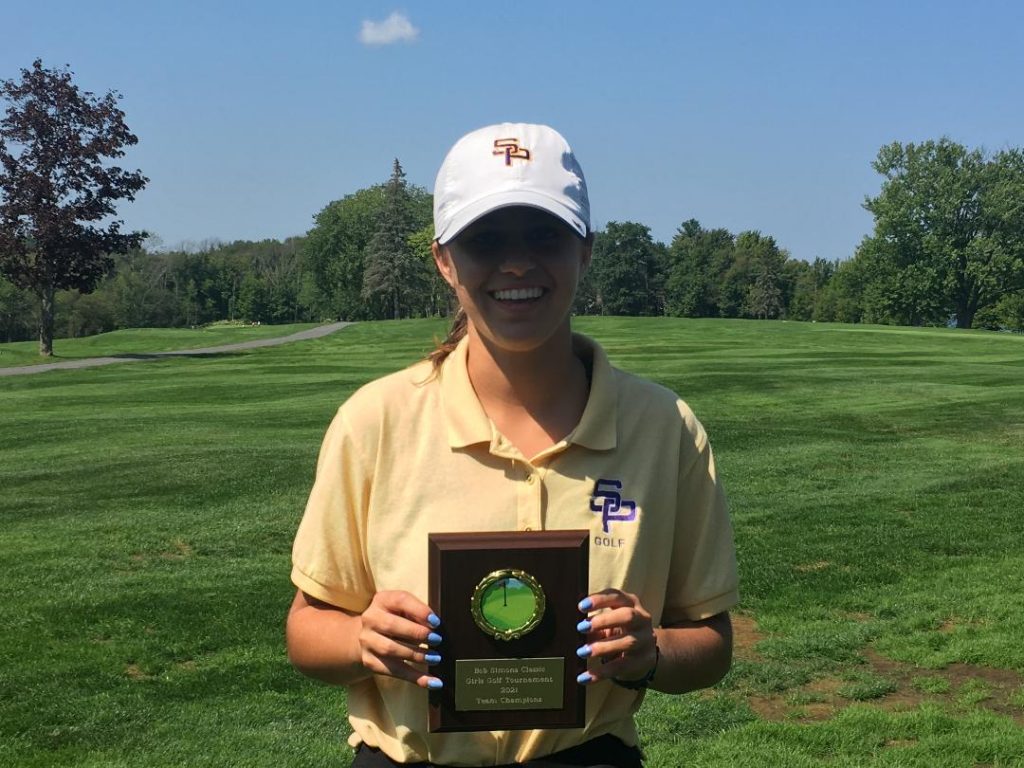 While Powell led the Class 3A players by a 14-stroke margin, Scranton Prep teammates Gianna Cafarella and Miranda Karoscik led Class 2A players with scores of 76 and 78.
There were 56 girls entered from Lackawanna League schools – a combination of players who are part of the growing number of girls-only teams, those who play in boys matches as part of co-ed rosters and girls who simply play as individuals in tournaments. They entered the event, needing to hit a target score of 100 or better to make it to the district tournament.
A dozen players – seven from Class 2A and five from Class 3A – met that goal to reach the October 3 District 2 event at Elkview Country Club.
Scranton Prep had our players qualify. The other eight players came from eight different schools.
Honesdale's Kayla Benson, the Class 3A runner-up, and Mountain View's Lily Sedlak, the Class 2A third-place finisher, tied for the fourth-best scores overall with 85s.
LACKAWANNA LEAGUE GIRLS QUALIFYING SCORES
(at Elmhurst Country Club, par 73)
Class 3A qualifiers
| | | |
| --- | --- | --- |
| Player | School | Total |
| Gwen Powell | North Pocono | 71 |
| Kayla Benson | Honesdale | 85 |
| Maya Pagano | Wallenpaupack | 94 |
| Alex King | Scranton | 98 |
| Rose Peters | Abington Heights | 100 |
Class 2A qualifiers
| | | |
| --- | --- | --- |
| Player | School | Total |
| Gianna Cafarella | Scranton Prep | 76 |
| Miranda Karoscik | Scranton Prep | 78 |
| Lily Sedlak | Mountain View | 85 |
| Ana Galko | Scranton Prep | 92 |
| Jennifer Genell | Riverside | 93 |
| Chloe Lynch | Scranton Prep | 94 |
| Maddie Valvano | Dunmore | 94 |