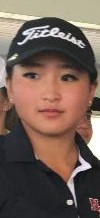 North Pocono sophomore Gwendolyn Powell shot an 11-over-par, 83 Tuesday to finish 23rd in the state in Class 3A girls as the individual portion of the Pennsylvania Interscholastic Athletic Association Golf Championships concluded at Heritage Hills Golf Resort in York.
Powell, a two-time district champion, had the best score of the three District 2 entries.
Liz Franchetti from Abington Heights was tied for 24th in the 36-player field, one stroke behind Powell with an 84.
Honesdale's Kayla Benson tied for 33rd with a 91.
Two players broke par while everyone else shot 75 or higher.
Lower Merion's Sydney Yermish posted a 4-under, 68 to beat Evelyn Wong from Emmaus by three shots.
After shooting 44 on the front, Powell played the first eight holes of the back nine in 1-over before closing with a double bogey. She had her only birdie with a four at the 420-yard, 11th as part of a 39 on the back nine.
Franchetti played a nine-hole stretch from 5 through 13 in 2-over with seven pars and two bogeys. She had two of her three double bogeys in the last five holes.
Benson was 11-over through 6 holes before getting her first part. She closed out the front nine and started the back nine with her best golf of the day, getting her first two pars back-to-back, then going par-birdie at 11 and 12, a 155-yard, par-3. Benson followed that up with three straight bogeys before slipping back again with a triple bogey at 16.