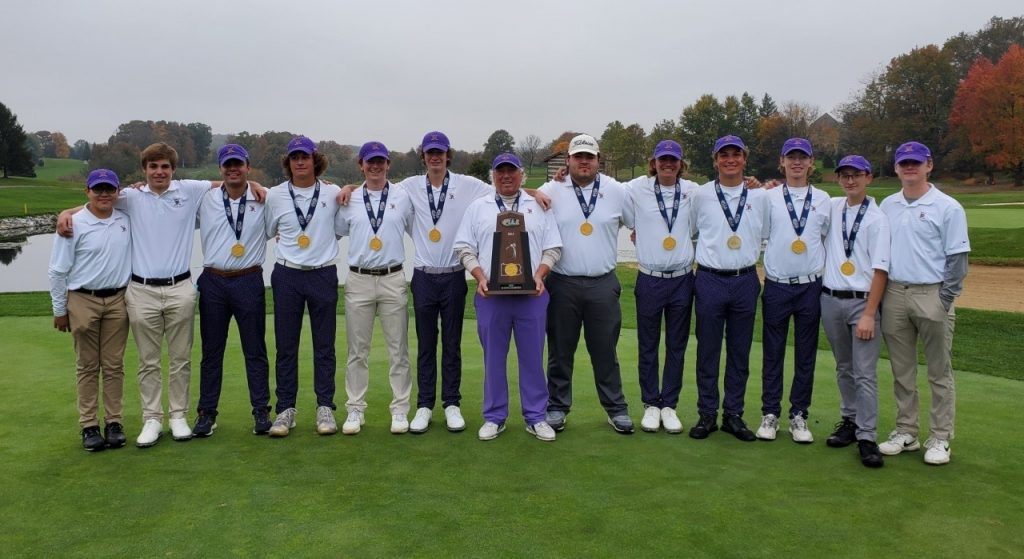 Defending state Class 2A champion Scranton Prep and Lackawanna League Division 1 rival Abington Heights are the top-ranked teams in the Scranton Golf Center Super Six Power Rankings of District 2 teams.
The rankings make their debut just in time for the start of the 2021 season. Thursday is the scheduled Opening Day, but weather is threatening some of the matches on the Opening Day schedule.
Scranton Prep, which became the first Lackawanna League and second District 2 team to win a Pennsylvania Interscholastic Athletic Association state golf title, returns all but one starter from that team and opens the season No. 1 among Small Schools.
The rankings are split into Small Schools for Class 2A teams and Big Schools for Class 3A.
Abington Heights, the No. 1 Big School, finished fifth in the state in Class 3A. The Comets return all but two starters.
Both No. 1 teams won District 2 titles last season. Scranton Prep beat out Abington Heights for the Lackawanna Division 1 title.
Defending Wyoming Valley Conference Division 1 and 2 champions Dallas and Hazleton Area are ranked second and third among Big Schools.
Holy Redeemer and Lake-Lehman, the top two teams in WVC Division 3, are second and third in Small Schools.
North Pocono, Crestwood and Pittston Area round out the Big School rankings.
North Pocono was third behind Scranton Prep and Abington Heights in Lackawanna Division 1. Crestwood and Pittston Area were second in WVC Divisions 2 and 1.
Riverside, Lackawanna Trail and Montrose, which went unbeaten in league play while winning Lackawanna Divisions 2, 3 and 4, occupy the fourth, fifth and sixth spots among Small Schools.
The ranked teams with their 2020 records in league and playoff matches: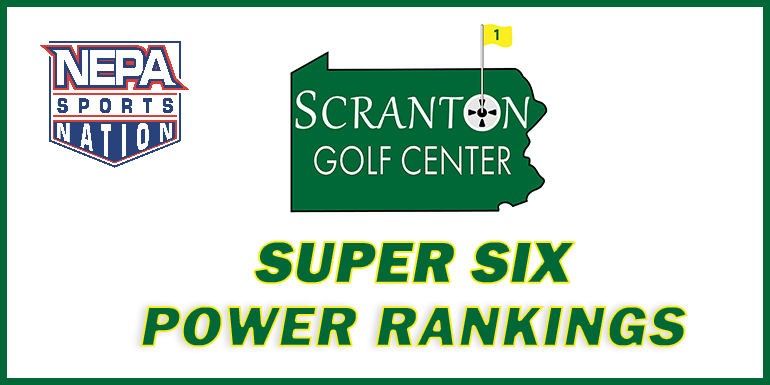 SCRANTON GOLF CENTER SUPER SIX POWER RANKINGS
Big Schools
| | | |
| --- | --- | --- |
| Rank | School | 2020 Record |
| 1. | Abington Heights | 11-2-1 |
| 2. | Dallas | 9-2-0 |
| 3. | Hazleton Area | 11-1-0 |
| 4. | North Pocono | 7-4-1 |
| 5. | Crestwood | 6-4-0 |
| 6. | Pittston Area | 6-4-0 |
Small Schools
| | | |
| --- | --- | --- |
| Rank | School | 2020 Record |
| 1. | Scranton Prep | 13-0-2 |
| 2. | Holy Redeemer | 11-2-0 |
| 3. | Lake-Lehman | 11-3-0 |
| 4. | Riverside | 11-1-0 |
| 5. | Lackawanna Trail | 10-1-0 |
| 6. | Montrose | 7-1-0 |