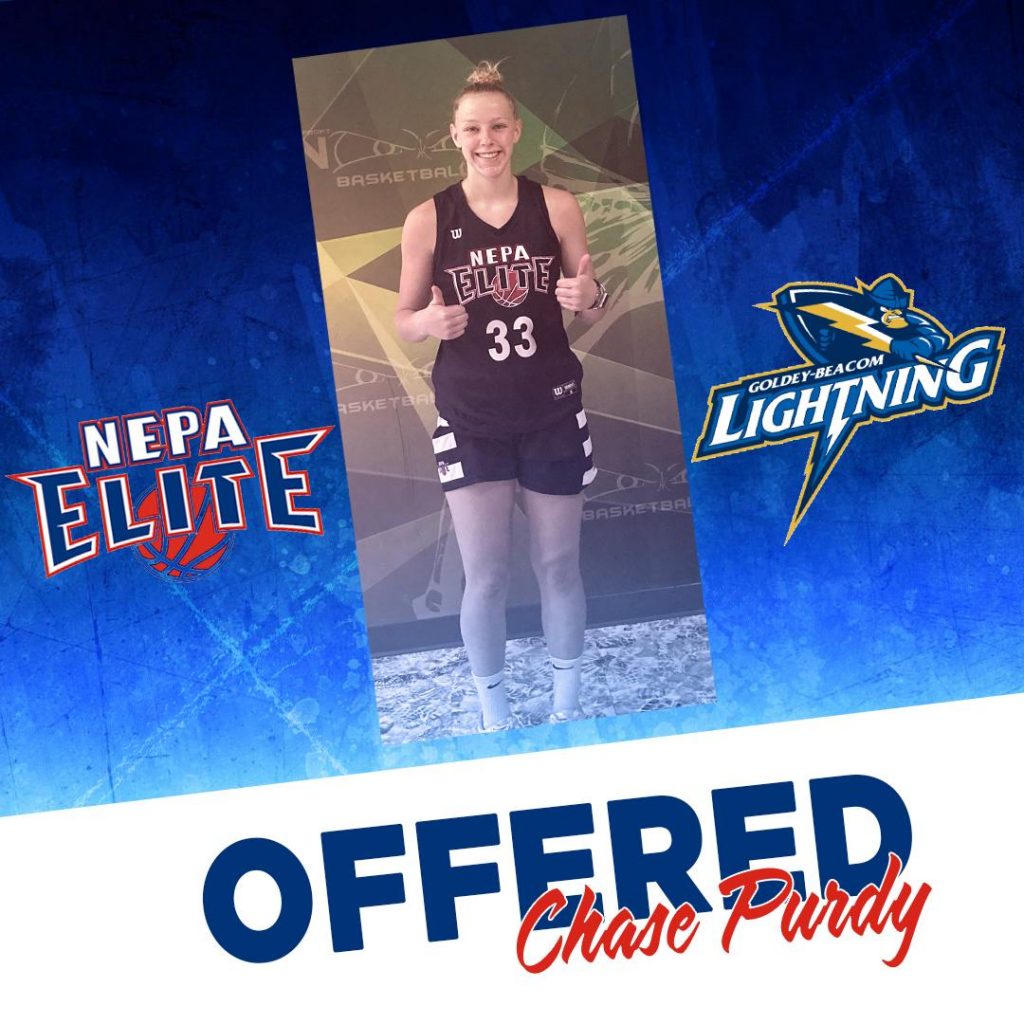 Chase Purdy was one of the driving forces behind the NEPA Elite Rini 17U girls team compiling a 21-6 record this spring and summer.
Purdy was rewarded for those efforts this week with the arrival of her first basketball scholarship offer from Goldey-Beacom College, a National Collegiate Athletic Association Division II school in Pine Creek, Del., a Wilmington suburb.
The rising senior at Lake-Lehman High School frequently led the Rini team in scoring and/or rebounding during an AAU season in which it never lost more than once at any event.
At Lake-Lehman, Purdy was a first-team Wyoming Valley Conference Division 2 all-star as a junior after being a second-teamer as a sophomore, according to NEPABasketball.com. Purdy used her ability to be effective inside and outside to help the Lady Knights win the WVC overall title in 2019-20 and the Division 2 championship in 2020-21.
Goldey-Beacom did not compete in the 2020-21 season because of the coronavirus pandemic. The Lightning was 9-10 in the Central Atlantic Collegiate Conference and 9-18 overall in the 2019-20.