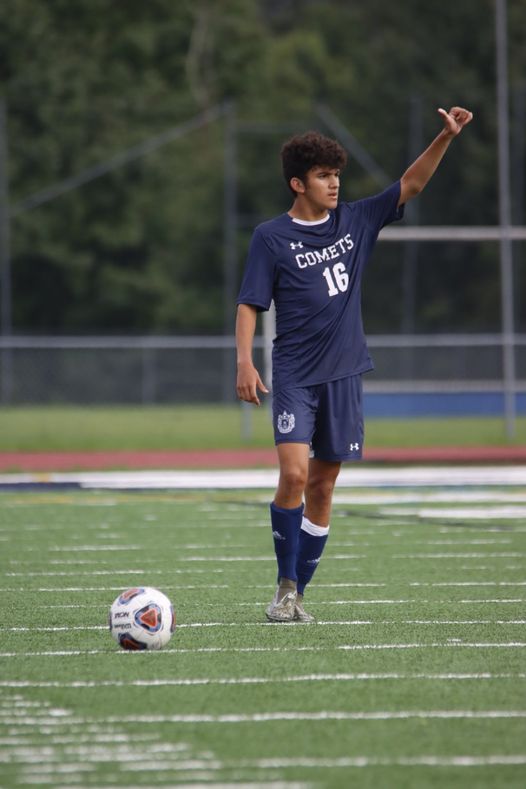 Abington Heights did all the scoring in the second half Wednesday night on the way to a 3-0 Lackawanna League Division 1 boys soccer victory over visiting Valley View.
The game matched the two teams that finished within a game of first-place North Pocono in the division last season.
Enzo Capozzi broke the shutout, on an assist from Justin Kim, 4:55 into the second half.
The score remained 1-0 into the final 12 minutes when Kohen Stiles scored a goal, then assisted another four minutes later. Rob Saunders assisted Stiles, then Luke Kozar scored the final goal.
Abington Heights led in shots, 16-4, and corner kicks, 5-1.
Philip Sykes was only called upon to make one save for the shutout.
North Pocono matched Abington Heights at 2-0 by defeating Wallenpaupack, 3-1, in another divisional game.
Zach Evans scored the game's first and last goals and Max Gentile provided the game-winner.
Gentile assisted Evans on the only goal of the first half.
After Keenan Struck tied the game for Wallenpaupack, Gentile answered less than five minutes later, converting an Evan Layland assist for 2-1 lead before the midway point in the second half.
Eliot Bowen set up Evans for the clincher with 5:21 remaining.
Aidan Bassi made four saves for the Trojans.
Tyler Cottone scored the game's only goal to lift Delaware Valley over Scranton Prep, 1-0, in the other Lackawanna Division 1 game.
Tommy Clark and Maynor Castro-Lemus each had hat tricks while Eric Reesey scored twice as Dunmore routed Western Wayne, 10-2, in a Lackawanna Division 2 game.
Mountain View defeated West Scranton, 6-1, in another Lackawanna Division 2 game.
Lake-Lehman topped Hanover Area and Pittston Area defeated Berwick, 3-1, in Wyoming Valley Conference Division 2 game.
Evan Kaiser had a hat trick for Lake-Lehman.
GIRLS
Caelan Gallagher scored twice as Dallas defeated Crestwood, 4-1, in a Wyoming Valley Conference Division 1 game.
Sophia Maier and Elizabeth Viglone also scored.
Rachel Whitenight scored the only goal as Berwick shut out Wilkes-Barre Area, 1-0, in the other WVC Division 1 game.
Jacqui Weber scored two goals and Abby Kimler had the other as Wallenpaupack defeated Honesdale, 3-1, in a Lackawanna League Division 1 game.