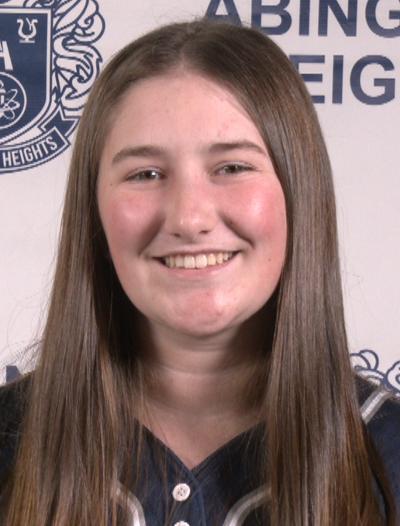 The Lackawanna League Division 1 and 2 softball raises maintained their status quo when the top two teams from Division 1 shut out the top two from Division 2 in a pair of Monday crossover games.
Lauren Stalica threw a one-hitter with seven strikeouts and went 2-for-3 at the plate as Division 1 leader Abington Heights ripped Wallenpaupack, 15-0, in four innings.
Mia Butka struck out 10 in her two-hit shutout as West Scranton downed Division 2 leader North Pocono, 3-0.
The results left Abington Heights (9-0) a half-game in front of West Scranton (9-1) with three and two games remaining respectively. North Pocono (6-2) held its one-game lead over Wallenpaupack (5-3) with three games to play.
Abington Heights scored six runs before an out was recorded in the bottom of the fourth to end the game on the 15-run rule.
The first nine Comets reached base in the inning, including doubles by Riley Marshall, Avery Fiorillo and Colleen Cole to get things started.
Fiorillo and Riley Knott each finished 3-for-3 with two RBI. Marshall also homered and drove in three runs.
Renee McDonald had a triple and three RBI while Megan Heard and Ava Stafursky added two hits.
Abington Heights finished with 20 hits, including seven for extra bases.
Hits were much harder to come by in the West Scranton-North Pocono game.
The teams combined for six.
West Scranton scored twice in the fourth, then Gianna Russo tripled to lead off the fifth and came in to score.
Kylie Mastillo had a triple for North Pocono.
Mati Lord went 3-for-3 while Amanda Voll struck out eight in a two-hitter as Elk Lake remained unbeaten in Lackawanna Division 4 with a 12-1, five-inning romp over Blue Ridge.