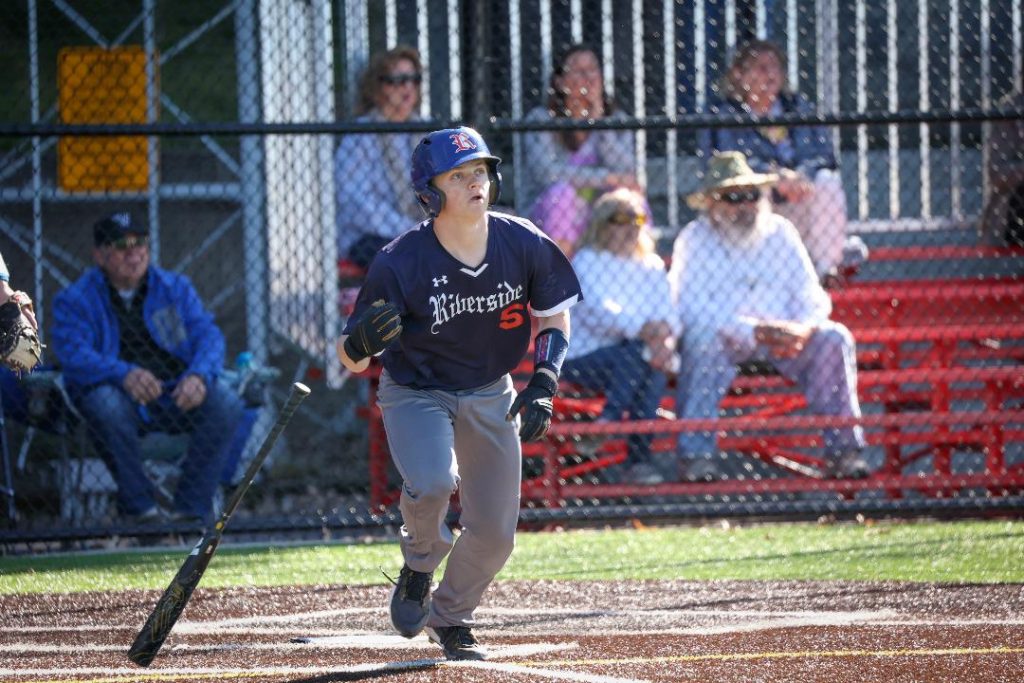 Mabret Levant doubled down the line for the game-winning hit Monday as Wallenpaupack defeated host Abington Heights, 4-2, in a Lackawanna League crossover meeting of division baseball leaders.
The Buckhorns remained a game in front of Lackawanna Division 2, leading North Pocono, which shut out West Scranton, 11-0, in another crossover game.
Even while losing, Abington Heights clinched at least a tie for the Division 1 title when Scranton Prep fell to Honesdale, 4-2.
Wallenpaupack, Riverside and Hazleton Area, the three once-beaten overall teams in District 2, all protected the only unbeaten league records in the district.
Riverside, which has already clinched a title repeat, improved to 12-0 in Lackawanna Division 3 with an 18-3, five-inning rout of Dunmore.
Hazleton Area handled Tunkhannock, 14-1, in five innings.
Wallenpaupack was tied, 1-1, in the top of the sixth when Levant doubled in two runs, then scored when Gannon Decker followed with another double.
Both Levant and Decker had two hits.
Eli Peifer and Wyatt Peifer combined on a three-hitter. Eli gave up just an unearned run on two hits in 5 2/3 innings. Wyatt struck out two in the last 1 1/3 for the save.
Garrett Pietryka tripled, singled and scored for Abington Heights.
Trevor Balcerzak had a grand slam and two-run single to drive in six runs for Riverside.
Abington Heights is 6-4 in the league to lead Scranton Prep and Scranton by 1½ games each. The Cavaliers and Knights are 5-6 with one game left while the Comets have two to play.
Scranton kept its hopes alive with a 4-1 victory over Valley View in a Lackawanna Division 1 game.
Joseph Curreri and Bryce Dressler combined on a two-hitter in Honesdale's victory over Scranton Prep.
Curreri struck out seven in six innings.
Nate Greene homered, singled and drove in two runs for the Hornets.
Hazleton Area scored eight times in the top of the first on the way to its rout.
Grant Russo was 2-for-2 with a triple, walk, three RBI and three runs.
Pittston Area remained within a game of the lead with two to play by routing Crestwood, 12-1, in six innings in WVC Division 1.
T.J. Johnson tossed a four-hitter and the Patriots scored in every inning.
Drew Menendez went 2-for-2 with two RBI, Silvio Giardina also drove in two runs and Anthony Cencetti doubled twice for Pittston Area.
Wyoming Area moved into a tie for the WVC Division 2 lead with a 16-1, four-inning rout of Wyoming Seminary.
Jack Mathis went 3-for-4 with a homer, four RBI and three runs scored.
Lackawanna Trail held on to the Lackawanna Division 4 lead with a 6-3 victory over Forest City.
The Lions are 8-2 for a 1½-game lead with two to play.
Blue Ridge forced a second-place tie with Elk Lake by beating the Warriors, 3-2.