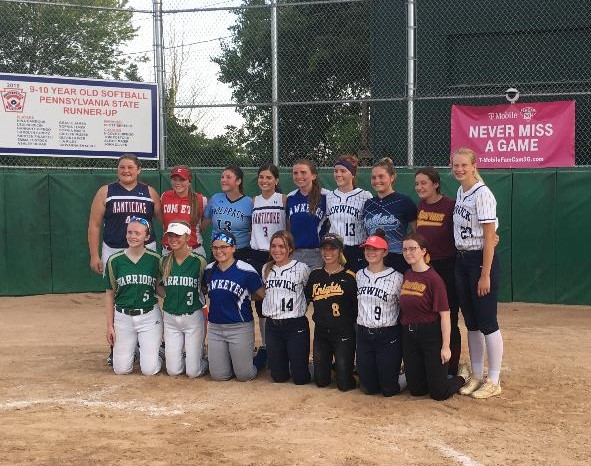 By Tom Robinson, NEPASportsNation.com
DALLAS TWP. – Katie Starr and Kaitlyn Slusser started each offense from the lead-off spots.
They also found ways to stop offenses.
Starr and Slusser used their two-way efforts to land the team Most Valuable Player awards Saturday night when the West defeated the East, 6-5, in the 41st annual Robert L. Dolbear Wyoming Valley Conference Senior Softball All-Star Game, sponsored by the Dallas Kiwanis Club.
Berwick's Starr had a two-run double off the left-field fence to tie the game in the second inning. She singled and scored the tying run again in the fourth inning on the way to a 2-for-4 finish.
"It was a fun game," Starr said. "We just came out having fun."
Wyoming Area's Slusser was 3-for-4 with a stolen base, a run and an RBI.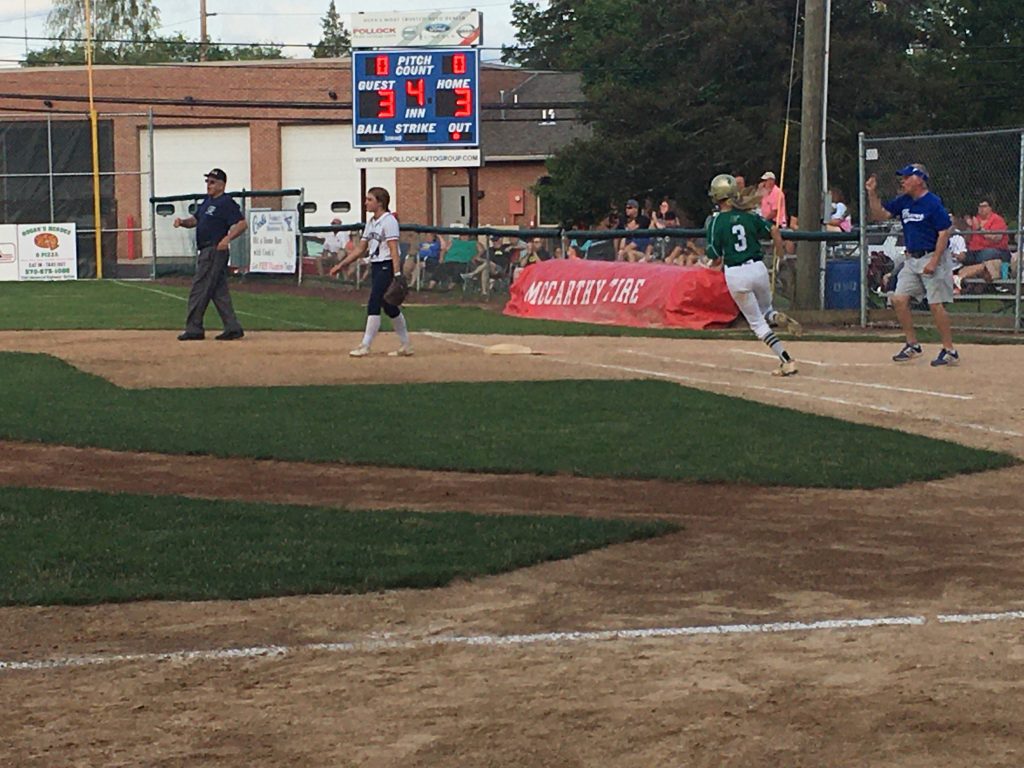 "I was expecting tough competition, knowing their pitcher," Slusser said of Berwick pitcher Emily Novicki. "I just wanted to get up there and finish my last game in high school well."
Starr started at first base, but played left field late in the six-inning game.
Hanover Area's Mollie Corbett led off the final inning with a deep shot to left field.
Starr, who received national attention, including making ESPN SportsCenter's Top 10 Plays, for a catch while crashing over the fence as a sophomore, went back and made a backhand, overhead catch, just before the fence.
"I was actually smart this time," Starr said. "I actually stuck my hand out to see if the wall was close."
Slusser handled six plays of varying difficulty at shortstop for the East, including three straight to retire the West in the bottom of the third.
The Dolbear game returned after a year off because of COVID-19, but with struggles in recent seasons to fill rosters for the game during a busy time of the year, each team wound up with just eight players.
That led to the West providing a rotating player as left fielder for the East defense and the East putting a player in right field for the West.
Slusser added to her impact in the game when she took over in right field after scoring for a 4-3 lead in the fourth inning. She caught a flyball with the bases-loaded and threw home for a double play, preventing the lead runner from scoring after tagging up.
"I just had a feeling something like that was going to happen," Slusser said. "I'm just about playing and getting the outs. It was just for fun, so winning and losing was not out on my mind."
Starr, a three-sport standout whose first sport was softball, was playing her last game in the sport. She is headed to Bloomsburg University where her older sister, Sammi, is a softball all-star, on a basketball scholarship.
"I'll miss it, but I think growing up with softball, I'll be OK just watching," said Starr, who began playing softball when she was 8 and grew up with the sport watching Sammi play.
Similarly, Slusser is likely done with softball. She will attend Misericordia University where she said she could add the sport in the future, but is not currently planning on doing so.
"It's kind of bittersweet," she said. "It makes me upset because I've been playing since I was 5, but at the same time, a new chapter is starting."
Berwick had a big impact on the winning West team.
Emily Johnson and her staff coached the team and Lady Bulldogs filled four of the eight positions.
Novicki was the winning pitcher and scored the winning run, which was driven in by teammate Hannah Hess.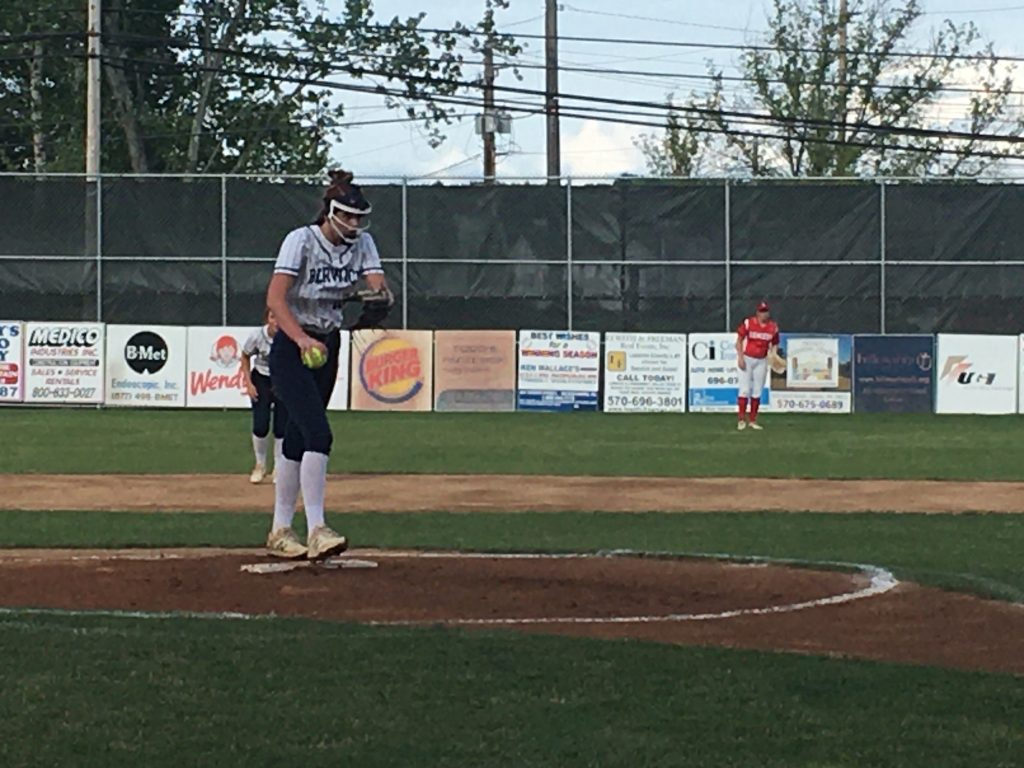 In six innings, Novicki gave up three earned runs and struck out six, including the final batter. She was 1-for-3, leading off the fifth with a single, then stealing second to put her in position to score on a Hess single.
Hess was 2-for-3 and also scored a run.
McKenzie Waltman was 0-for-3 but drew a walk and stole a base.
The rest of the West roster featured Wyoming Valley West's Courtney May and Samantha Adamski, Lake-Lehman's Sommer Zier-Norris and Dallas' Kaci Hockenbury.
Zier-Norris had two hits and scored twice. May scored a run.
Dallas head coach Joyce Tinner, who recently completed her 25th season leading the team, took over as third-base coach late in the game.
The East team was coached by Hanover Area's Chris Slusser will help from Hanover Area assistant Gary Williams and Wyoming Area coach John McNeil.
Kaitlyn Slusser was joined by Wyoming Area teammate Stephanie Nowak on a team that also included two players from Nanticoke and Hanover Area and one each from Crestwood and Wilkes-Barre Area.
Nowak retired the last five batters she faced in relief of Hanover Area's Kasidy Slusser, who gave up just one earned run on three hits in three innings.
Seven of the eight East players had hits.
Kasidy Slusser hit a two-run homer in the three-run top of the first. She joined Nanticoke's Olivia Nice with two hits and two RBI each.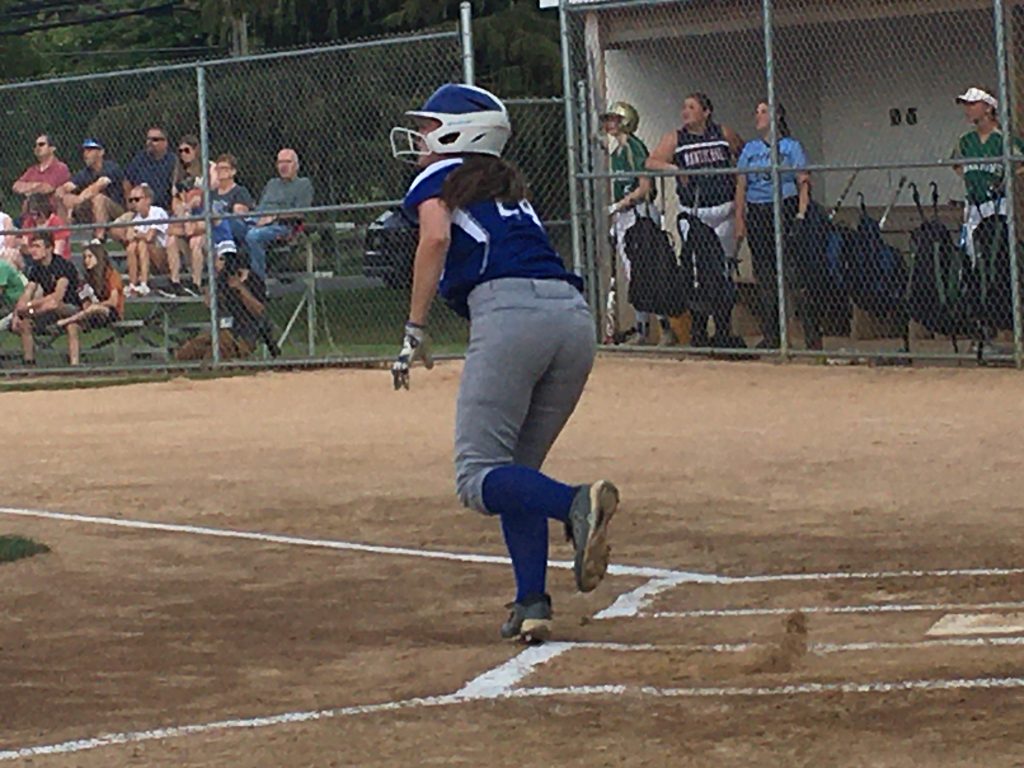 Nanticoke's Emily Brown had an RBI double.
Crestwood's Molly Truszkowski, who stole a base, and Corbett each had a hit and scored.
Wilkes-Barre Area's Alexis Semanek had a hit.