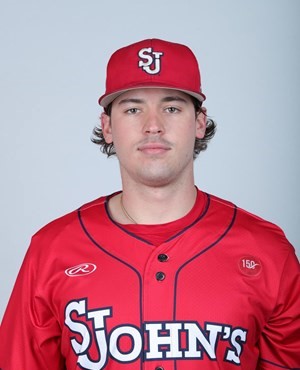 Wyoming Valley West graduate Ryan Hogan was the male recipient of the Rickard F. McSwinney Award when St. John's University held its 75th annual Athletic Awards Celebration earlier this month.
The senior catcher/outfielder on the St. John's baseball team was honored as the male athlete who best exhibited pride in team achievements, determination as a competitor and the ability to lead.
Hogan was the only player to appear in every game, starting in all 40 as the Red Storm went 10-16 in the Big East and 19-21 overall.
The team leader with 11 doubles, Hogan ranked second with 20 RBI. He batted .233 with a homer and 18 runs scored.
In his four seasons, Hogan played in 118 games, making 110 starts and batting .248. He had 27 doubles, 4 homers, 59 RBI and 99 hits.
The Wyoming Valley Conference's top player as a senior while leading the Spartans to a second title during his four years as a letter winner, Hogan then redshirted as a freshman at St. John's in 2017.
After making 21 appearances and 14 starts as a redshirt freshman, Hogan broke through as a sophomore in 2019 when he made 47 starts, had 10 multi-hit games and finished with a .263 average.
Hogan batted .286 in 10 games, including 9 starts, in the 2020 season, which was cut short by the pandemic.