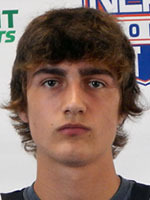 Tunkhannock scored the game's first 29 points Friday night then held off a Crestwood comeback to post its second straight victory, 29-21, in a Wyoming Valley Conference Class 4A Division football game.
Ty Konen scored two first-quarter touchdowns and Ben Chilson threw for two touchdowns while running for another for the host Tigers (2-1).
Crestwood fell to 0-3.
Konen scored on a 5-yard run and a 25-yard pass from Chilson for a 14-0 lead after one quarter.
Chilson ran 3 yards for a touchdown and Tunkhannock added a safety to make it 23-0 at halftime.
Chilson, who completed 10 of 15 passes, found Michael Sickler for a 28-yard touchdown in the third quarter.
Crestwood then scored the game's final 21 points on three touchdown passes.
Jason Swank came on late at quarterback and was 5-for-6 for 164 and 3 touchdowns. He hit Magnus Bilba for an 80-yard touchdown and threw 26-yard touchdown passes to Robert Knight and Josh Hilpp.
Chilson also finished with more than 100 yards passing.
MORE FRIDAY NIGHT FOOTBALL COVERAGE
Dunmore/Lake-Lehman: https://nepasportsnation.com/ruggerio-defense-lead-bucks/.
Hazleton Area-Berwick: https://nepasportsnation.com/wolfe-leads-cougars-rally-to-first-win/.
Holy Cross-Hanover Area: https://nepasportsnation.com/tierney-leads-win-by-crusaders/.
Pittston Area-Wyoming Valley West: https://nepasportsnation.com/pittston-area-ends-slide/.
Scoreboard: https://nepasportsnation.com/fridays-district-2-scoreboard-4/.