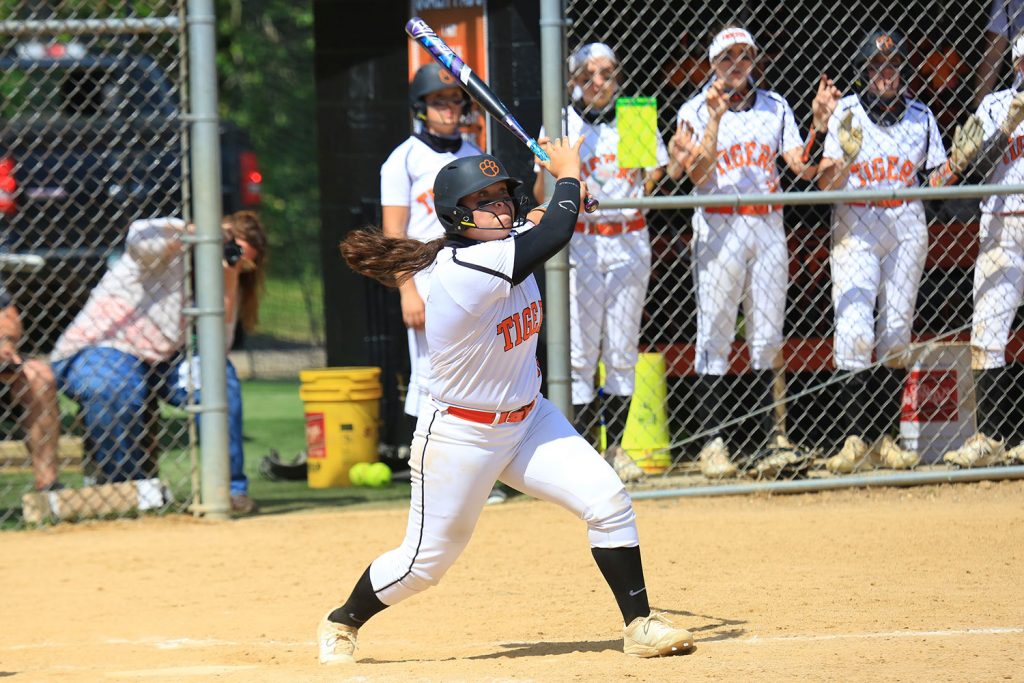 Wednesday is the day to decide the last eight District 2 championships – four in baseball, four in softball – of the 2020-2021 school year, if weather allows.
Whether rain postpones, delays or interrupts games remains to be seen.
There are four different starting times scheduled.
Mid Valley at Holy Redeemer in Class 3A softball is scheduled to get it started at 2 p.m.
Wilkes-Barre Area is at Hazleton Area in a District 2-4 Class 6A Subregional baseball final at 3 p.m.
The other three baseball games are at 4:30, with Honesdale playing at Wyoming Area in Class 4A, Old Forge at Riverside in 2A and Susquehanna at MMI Prep in the District 2-12 Class A Subregional.
The softball games scheduled for 4:30 are West Scranton at Abington Heights in the District 2 Class 5A Subregional and Berwick at Tunkhannock at 4:30.
The final game on the schedule is Forest City at Old Forge in Class A softball at 7.
All outside teams have been eliminated in the subregionals, making each of those games doubles as a district championship game.
The first matchup could be the best of the day.
Wyoming Valley Conference Division 2 champion Holy Redeemer (19-1) and Lackawanna League Division 3 champion Mid Valley (18-2) are ranked 1-2 among Small Schools in the Riverfront Sports Super Six Power Rankings of District 2 teams.
Both teams have strong pitchers who also lead their offenses.
Junior Jenna Santuk is 14-1 with a 1.42 earned run average for top-seeded Holy Redeemer. She has struck out 152 while giving up just 59 hits and 33 walks in 103 2/3 innings.
Santuk also leads the Lady Royals in batting average (.507), hits (34) and RBI (23) while sharing the lead in homers (3) and extra-base hits (14).
Sophomore Maranda Runco is 18-2 with an 0.99 ERA, three no-hitters and three one-hitters for Mid Valley. She has struck out 177 while giving up 56 hits and 25 walks in 120 innings.
Runco's offensive numbers are even more impressive, including a stretch of nine straight games with home runs. She has 17 homers, 44 RBI and a .682 batting average along with 10 doubles and 35 runs scored.
Junior shortstop Akira Kopec is hitting .458 with 10 doubles and 3 homers for Holy Redeemer.
Mid Valley also has Kat Davis, Lindsey Jason and Chiara Zavislak batting .436 or better.
Abington Heights (17-1) and West Scranton (11-3) have met twice this season with Abington Heights winning 7-4 and 7-6 on the way to the Lackawanna League Division 1 title. The Comets are also the top-ranked Big School team in the Super Six.
Before 5A became a subregional this year, Abington Heights won District 2 Class 3A (in the previous four-class system) in 2016 and District 2 Class 5A in 2017, then lost in the final to Pittston Area in both 2018 and 2019. There were no spring sports in 2020 because of the pandemic.
Old Forge's Pat Revello picked up his 300th career win late in the regular season. The Lady Devils are defending Class A champions after ending Forest City's two-year reign in the 2019 semifinals.
Wyoming Valley Conference Division 1 champion Tunkhannock will be looking for its third district title in the last four tournaments and the first with its new wave of talent from the team that finished second at the 2018 Little League Softball World Series.
The Lady Tigers (19-2) have beaten the Lady Bulldogs (13-8) twice this season, 6-2 and 1-0. The 1-0 loss is one of just two in the last 12 games by Berwick after a four-game losing streak dropped it to 3-6 midway through the regular season.
Hazleton Area and Riverside both bring unbeaten records and No. 1 rankings in the Super Six into their baseball finals.
Both WVC Division 1 meetings between Hazleton Area and Wilkes-Barre Area resulted in shutouts, 12-0 and 10-0.
Riverside beat rival Old Forge twice, 14-4 and 9-6, on the way to the Lackawanna League Division 3 title.
Third-seeded Wyoming Area (10-6) gets to host in Class 4A because fourth-seeded Honesdale (9-13) knocked out top seed and defending champion Dallas, 3-2, in the semifinals.
Susquehanna and MMI Prep were the only two teams left in the Class A Subregional after the two others chose not to participate.
The Sabers (3-9) have not played since May 20 and the Preppers (11-8) have not played since May 19.
Susquehanna has won three of five since and 0-7 start. MMI Prep has won five of its last six.
The Preppers won the 2018 title between championship game losses in 2017 and 2019.