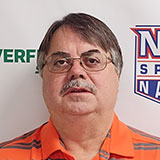 By Tom Robinson, NEPASportsNation.com
The motivations are different, but just like fans, I have games that I anxiously anticipate.
From early in the season, I have particularly looked forward to two, both involving Scranton Prep, one of two unbeatens in District 2.
The first was the regular-season finale with Valley View for the Lackawanna Football Conference Division 2 title. The second was with Wyoming Area in one of two District 2 finals that remain on the schedule.
Along the way two – or, depending on you interpret it, three – games have joined my list of highly anticipated games.
Last week's District 2 Class 6A final rematch that sent Hazleton Area to Delaware Valley joined the list. And, with the way North Pocono improved over the course of the season, including in its only loss since Week 2, against 6A champion Delaware Valley, the Trojans' game at Valley View Friday night is worthy of that distinction as "highly anticipated."
Finally, as much as I hate to put such labels on a team too early, the final game on my list is another type of final – the state final to which it appears District 2's other unbeaten team, Old Forge, is headed.
Some of the early regular-season "showdown" type games fell short of expectations. The late-season games have been worthy of the weeks – and in two cases – months of anticipation.
Scranton Prep defeated Valley View, 17-10, for the LFC Division 2 title, but you may have heard that the Cougars thought they scored touchdowns on two consecutive plays that were not acknowledged by the guys on the field whose opinion counts most on such matters – the officiating crew.
Delaware Valley won the rematch over Hazleton Area, 35-20, but don't let the score fool you. Hazleton Area was down eight and threatening – with all the momentum on its side – when Tim Kizis and Ryder Machado combined on one of the biggest plays of the season. Kizis provided the pass rush that led to Machado's interception and 94-yard touchdown run.
Now, to see if Scranton Prep-Wyoming Area, Valley View-North Pocono and Old Forge against a state finalist opponent to be determined can add to the excitement.
On to the predictions, with home teams, where applicable, in bold italics:
DISTRICT FINALS
Valley View and Scranton Prep earned the top seed and home-field advantage with their season-long efforts. They both may need that little extra edge to get through what should be significant tests. Not surprisingly, the remaining District 2 teams – these four in particular – have built success around strong, two-way line play. The thing about line play in football is that it's difficult to really compare and know who has the edge until they line up across from each other. For example, I predicted a North Pocono win over Dallas last week, based on its defensive play as the season progressed, but I would have never suggested the Trojans would hold the Mountaineers without a single running play of 10 yards while producing 15 of their own. North Pocono's absolute control up front, however, produced those numbers. Right after declaring how much I loathe cliches, I'll deliver one. The team that wins the battle in the trenches, … Well, you know the rest.
Valley View 28, North Pocono 21
Scranton Prep 32, Wyoming Area 26
DISTRICT TEAMS IN STATE GAMES
Delaware Valley and Old Forge each were told – by those in position to know – within the last week that they would be playing their first state game at home. Instead, they wound up at neutral sites within District 2. Expect the Warriors and Blue Devils to make themselves at home. Lackawanna Trail will play District 11 champion Northern Lehigh on its home field.
Delaware Valley 23, State College 14
Northern Lehigh 31, Lackawanna Trail 21
Old Forge 33, Williams Valley 10
SUBREGIONAL CONNECTION
East Stroudsburg South won the District 2-11 Class 5A Subregional, which included Wyoming Valley West. It will play Erie Cathedral Prep in a neutral site state game.
Erie Cathedral Prep 43, East Stroudsburg South 34
MORE STATE GAMES
Our friendly competition with The Rick's Picks over at our partner website, NEPAFootball.com, means picking the same set of games. Rick took aim at the above game and a handful of state games. So, here we go …
Harrisburg 28, Wilson West Lawn 23
Imhotep Charter 19, Father Judge 10
Bishop Shanahan 19, Bonner-Prendergast 16
Wyomissing 39, Boiling Springs 26
York Catholic 24, West Catholic 3
Canton 39, Steelton-Highspire 28
LOOKING AHEAD
A little bonus this week. If the Scranton Prep-Wyoming Area winner can get past Wyomissing next week, it would become District 2's second-best state title threat. Predicting the state championship games:
Class 6A: Mount Lebanon over St. Joseph's Prep
Class 5A: Governor Mifflin over Imhotep Charter
Class 4A: Belle Vernon over Harrisburg Bishop McDevitt
Class 3A: Central Valley over Wyomissing
Class 2A: Farrell over Southern Columbia
Class A: Old Forge over Rochester
KEEPING SCORE
If this little competition with The Rick's Picks on NEPAFootball.com was a football game, I wouldn't quite be in the Victory Formation yet. But the lead is big enough and it's getting late enough that I definitely would be studying the play clock, letting it run off as much time as possible before each snap as we move closer to the finish.
Rick made note in his column this week that my lead was protected in the last week when I merely picked the same as him in the extra games from outside District 2. The intent, however, was not to block Rick's chances at catching up. My ego may get in the way, but it's more important to have as high a winning percentage as possible than it is to protect that lead. With being correct as the goal, I succeeded in all but one game.
My record was 12-1 (92.3 percent), putting me at 26-3 (89.6 percent) for the playoffs and 165-35 (82.5 percent) for the season. Rick went 11-2 (84.6 percent), putting him at 26-3 (89.6 percent) for the playoffs and 160-41 (79.6 percent) overall.
Rick and I disagree twice this week, once in District 2 and a second time in those extra games from around the state.
To see where Rick disagrees – or to see what else he addresses in this week's predictions column – check out The Rick's Picks at: https://www.nepafootball.com/2021-the-ricks-picks-week-13/. He has an important message in the lead to this week's column.