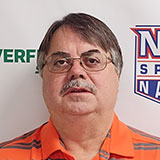 By Tom Robinson, NEPASportsNation.com
There will be predictions about other games from around the state – and we've done surprisingly well in that area so far – but let's face it, most who read this are looking for an opinion on what is ahead for District 2 teams.
We have reached a point where there are three teams left from District 2, each down to the state quarterfinals in its bracket and each three wins from a state title.
Only Wyoming Area, in Class 3A in 2019, has won a state championship in the past 23 years after District 2 was actually the most successful of the Pennsylvania Interscholastic Athletic Association districts in the first 10 years of state football playoffs.
So, clearly continuing on from this point will not be easy.
Unlike the regular season when, unfortunately, too many games are a foregone conclusion, I could see anywhere from zero to three District 2 teams playing in next week's state semifinal and in any of the possible combinations.
And, once you make it this far, it's reasonable to begin seriously assessing overall chances of winning the state title.
Looking at the combination of chances to win this weekend and chances to win it all two-plus weeks from now brings about an oddity.
In terms of likelihood of winning this weekend, I have to rank Valley View as having the best shot in District 2, followed closely by Old Forge, then Scranton Prep.
However, when assessing the overall chance of running the table and emerging as state champion, I think the team's break down differently.
Old Forge seems to have the best shot at a state title, followed by Scranton Prep and then Valley View.
How can this be?
Simple.
By at least one measure, PennLive.com's state rankings, Old Forge is about to face the biggest challenge in its bracket and Scranton Prep is about to run into the second toughest and essentially in its opponent's backyard.
Valley View is home this week, a rare treat in the state playoffs, brought on by new policies this year, and the Cougars have their bigger obstacles still ahead if they succeed in taking advantage of playing at John Henzes/Veterans Memorial Stadium.
On to the predictions. Home teams in bold italics, where applicable.
DISTRICT 2 TEAMS
According to those PennLive.com rankings, Old Forge is No. 1 in the state in Class and Canton is No. 2 as they prepare to meet in the quarterfinals at Danville Saturday at 1. PIAA state brackets are not seeded, but instead preformatted according to what districts teams come out of, so it's not exactly uncommon for the best matchups to take place in the semifinals, quarterfinals or even earlier in the state's various sports. Scranton Prep is No. 3 and Wyomissing is No. 2 in Class 3A heading into their Saturday 2 p.m. meeting at Governor Mifflin in Shillington, which like Wyomissing, is in the Reading area. Valley View is No. 6 and Bishop Shanahan, from Downingtown, west of Philadelphia, in District 1, is new to the top 10 at No. 8. If the Cougars win, they will face either No. 3 Harrisburg Bishop McDevitt or No. 5 Lampeter-Strasburg and with Valley View competing in the largest classification of the three surviving District 2 teams, things can get particularly difficult moving forward.
Valley View 23, Bishop Shanahan 18
Wyomissing 31, Scranton Prep 30
Old Forge 28, Canton 26
MORE STATE GAMES
As part of his concession speech, Rick Notari, at The Rick's Picks on our partner website, NEPAFootball.com, acknowledged defeat and said I was no longer obligated to pick along with him on other state games. But, while busting on a friendly rival, perhaps I found it interesting and challenging to do some homework and predict what to expect from the entire state brackets. So, I'll continue follow Rick's lead and pick some additional games.
Harrisburg 28, State College 17
Imhotep Charter 32, Erie Cathedral Prep 30
Harrisburg Bishop McDevitt 42, Lampeter-Strasburg 25
Neumann-Goretti 30, Danville 24
Northern Lehigh 25, West Catholic 21
Bishop Guilfoyle 20, Juniata Valley 12
LOOKING AHEAD
As a bonus, we projected the state finalists and winners last week and 11 of our 12 teams made it through to the quarterfinals. If only I could duplicate that rate of getting teams through the first weekend of NCAA basketball tournament brackets. The only team knocked out was Rochester, the team I projected to fall to Old Forge in the state final. As a do-over, I'll now place Bishop Canevin in the final. A reminder of those projections, with the one adjustment in Class A:
Class 6A: Mount Lebanon over St. Joseph's Prep
Class 5A: Governor Mifflin over Imhotep Charter
Class 4A: Belle Vernon over Harrisburg Bishop McDevitt
Class 3A: Central Valley over Wyomissing
Class 2A: Farrell over Southern Columbia
Class A: Old Forge over Bishop Canevin
KEEPING SCORE
Just when Rick thought he was out, waving the white flag in his predictions column this week, I'll try to pull him back in with the enticement of picking three teams differently around the state. He'll need more than that to make an up an eight-game deficit in the win column, but you never know.
Even expanding horizons to projecting games all over Pennsylvania, I was able to go 10-2 (83.3 percent) last week, putting me at 36-5 (87.8 percent) for the playoffs and 175-37 (82.5 percent) overall on the season. Rick's picks were 8-4 (66.7 percent), putting him at 34-7 (82.8 percent) and 167-46 (78.4 percent) overall.
To see on which three games Rick and I disagree – and to read what he's thankful for on this holiday – check out The Rick's Picks at: https://www.nepafootball.com/2021-the-ricks-picks-week-14/.
HOLIDAY WISHES
While it has been fun competing with The Rick this season, he has also provided a good lead for me to follow at times along the way. This week, it was the reminder that the column could take a brief sidetrack from predictions to giving thanks.
I'll stick with the predictions concept and project that I will have a Happy Thanksgiving ahead in one of the few chances to have my wife, two daughters and four grandchildren together in one place – something that often has been quite limited in the past 20 months, for obvious reasons. Thanksgiving has always been intertwined with football, not just in the NFL tripleheader that will get at least a few glances today.
I remember playing an extended game of one-on-one tackle football with my brother in more than a foot of snow. And, yesterday I enjoyed picking up a football to play a lengthy game of catch for the first time in what has probably been decades with seven-year-old Oliver showing off a stronger arm than grandpa.
Here's to wishing all of our readers – of this column and of NEPASportsNation.com, NEPAFootball.com and NEPABasketball.com – a Happy Thanksgiving with however much football as feels appropriate in your household mixed in throughout the day.