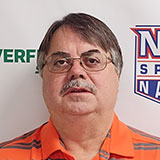 By Tom Robinson, NEPASportsNation.com
What is bad for this column can be good for high school football around the Lackawanna Football Conference and Wyoming Valley Conference.
Incorrect picks mean one of two things – poor judgments here or less-predictable games.
While, there may be a little bit of both in some of the cases, there is some evidence that last week's games were a bit more difficult to predict than usual. The friendly competition at our partner website, The Rick's Picks, by Rick Notari on NEPAFootball.com, is explaining a losing week for the first time in 10 years making predictions.
We have a little less, but still some explaining to do today after a 10-7 week.
Not only did the games include more wins by perceived underdogs, there were more games decided by comebacks and more suspense at the finish.
The local football scene could certainly use that. Recent years have seen a growing number of Mercy Rule games, mismatches and contests where there was little hope for the underdog.
More weeks like last week would be a welcome change – even if it means a lower winning percentage for this prediction column.
In case you missed it while I was missing games last week, here's what Week Two of the 2021 season included:
Dallas did not go ahead for good until the last play of the overtime period. Honesdale scored the winning points in the last minute. Hanover Area went ahead with less than three minutes left. Altoona, playing WVC member Williamsport, rallied in the fourth quarter. Lake-Lehman broke a tie in the fourth quarter.
Two others, Carbondale and Wyoming Area, did not go ahead to stay until the third quarter.
Carbondale rallied from a 14-point, second-quarter deficit and Honesdale was down 12 in the fourth quarter.
One comeback that was not completed was Wilkes-Barre Area going from 21 down in the fourth quarter to within a point and being able to line up for both a tying extra point and a game-winning field goal attempt. A miss and a bad snap kept the Wolfpack from finishing the job, but they joined the come-from-behind winners in adding excitement to the weekend.
UP NEXT
Because Honesdale, Hanover Area, Lakeland, Altoona, Dallas, Valley View and Berwick all managed wins that I did not see coming, Week Three arrives with some of that suspense still lingering.
Here's to more games being decided in the fourth quarter and more "underdogs" pulling out those wins.
We're trying again this week with the picks below. Home teams are in bold italics.
BEST GAME
One area that has been lacking exciting endings so far is the most-anticipated game each week. Williamsport pulled away from Crestwood and Valley View dominated the first half against Delaware Valley. The next Big Game is Friday night when Scranton Prep heads to Wallenpaupack for a meeting of ranked 2-0 teams that have put up 49, 49, 41 and 49 points. It happens to be the only one of 18 games on the schedule in which 2-0 teams go against each other. Scranton Prep is the top-ranked Small School and Wallenpaupack the No. 3 Big School in the Gaughan Auto Store Super Six Power Rankings on NEPAFootball.com. Perhaps the defenses will contain higher-powered offenses led by tailbacks London Montgomery at Scranton Prep and Shadrak Agyei at Wallenpaupack. Or, perhaps the strong lines will cancel each other out. It could happen and I actually enjoy a good, old-fashioned defensive battle. But, the expectation here is for fireworks by the lake.
Scranton Prep 37, Wallenpaupack 35
BUCKTOWN BATTLES
With Wilkes-Barre Memorial Stadium closed down, likely for good, and Scranton Memorial Stadium temporarily out of commission, Dunmore's Veterans Memorial Stadium is the new busiest place for District 2 football. Four teams in need of a breakthrough play there Friday night and Saturday. Lake-Lehman has the only win in the group but the Black Knights got that in a game where they were scoreless with Nanticoke into the fourth quarter. Lake-Lehman and Dunmore go into Friday night trying to work back toward their usual status among the very best Small School teams in District 2. Scranton and West Scranton play for The Bell Saturday afternoon, looking for some defensive improvement after collectively allowing 45.8 points per game so far this season. Scranton has started strong twice, but gave up the last 35 points to let a lead get away at Wilkes-Barre Area and the last 28 points to let a close game turn into a blowout against Scranton Prep.
Dunmore 14, Lake-Lehman 3
Scranton 29, West Scranton 16
BACK FOR MORE
Hanover Area broke a 10-game losing streak and allowed the WVC to cut the LFC's lead in interleague battles this season down to 7-3 when it rallied on the road at Susquehanna. The Hawkeyes, who join Lake-Lehman as the WVC's representatives against the LFC this week, look to make it two straight.
Hanover Area 39, Holy Cross 21
BACK IN ACTION
Montrose and Riverside have the difficult task of returning from an unscheduled week off and hitting the road. They were supposed to play each other last week, but technically wound up idle for different reasons. Montrose had too few players and canceled. The Meteors wound up forfeiting to the Vikings because's Riverside's replacement of a replacement game was also canceled. The Vikings, who would have passed up the forfeit for a game instead, canceled with Schuylkill Haven later in the week because of a COVID-19 situation related to the team. Riverside returns, but a day later than originally scheduled, to play at Lackawanna Trail Saturday at 1.
Mid Valley 51, Montrose 6
Lackawanna Trail 24, Riverside 0
STILL UNDEFEATED?
The Scranton Prep-Wallenpaupack game will trim the list of District 2 unbeatens by at least one. Expect Lakeland, Old Forge, Valley View and Wyoming Area to join the winner of that game at 3-0.
Lakeland 47, Susquehanna 17
Old Forge 44, Carbondale 16
Valley View 27, Abington Heights 10
Wyoming Area 41, Nanticoke 3
THE REST
Crestwood at Tunkhannock and North Pocono at Honesdale could be the best of the rest of the games.
Berwick 20, Hazleton Area 8
Crestwood 14, Tunkhannock 11
North Pocono 22, Honesdale 16
Wilkes-Barre Area 34, Dallas 21
Wyoming Valley West 42, Pittston Area 19
Downingtown East 33, Delaware Valley 19
Milton 52, Holy Redeemer 29
Moore Catholic 26, Western Wayne 22
Williamsport 47, Mifflin County 7
KEEPING SCORE
The 10-7 (58.8 percent) week actually extended our lead over The Rick's Picks. The picks here at NEPA Sports nation are 26-10 (70.3 percent) for the season, opening a three-game advantage over Notari's 23-13 (63.9 percent). In the games we disagreed, I was 3-1 last week to make it 5-2 on the season to create the three-game edge. This week, we differ on three games, making it possible for Rick to catch me. See where our picks are different by checking out The Rick's Picks at https://www.nepafootball.com/2021-the-ricks-picks-week-3/.