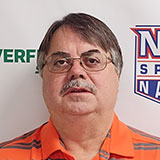 By Tom Robinson, NEPASportsNation.com
The first glance at the Week 7 schedule resulted in a bit of disappointment.
Starting from the Gaughan Auto Store Super Six Power Rankings of Lackawanna Football Conference and Wyoming Valley Conference teams on NEPAFootball.com, it quickly became evident that there was not a single game matching two ranked teams against each other.
So, 12 out of 17 games have a ranked team against an unranked team.
Yawn.
Time to take a deep breath and start looking ahead to some exciting matchups in Weeks 8, 9 and especially 10 (Scranton Prep at Valley View).
Not so fast.
A closer look shows that some of the ranked teams face teams that had been ranked at one point this season and, within that group, there are teams making a case to return.
The schedule includes two divisional matchups between winning teams in games that fit the above description.
Another two have a winning team against a .500 team that fell from the rankings.
As teams get ready to turn for the home stretch of the regular season, perhaps most interesting of all are three games that match 3-3 teams against each other.
Stuck in the middle with that 3-3 record is the most common place to find a District 2 team at this point.
All four District 2 Class 6A teams are 3-3. Two those teams also are part of the WVC Class 6A/5A Division where, once again, all four teams are 3-3.
If the upsets happen some teams may make their way back into the Super Six. If they don't, those games between 3-3 teams could do the most to define what's ahead in the stretch run.
On to the predictions, with home teams in bold italics.
WINNERS MEET
The two games between winning teams are Friday night when Mid Valley (5-1) goes to Dunmore (3-2) in LFC Division 3 and Lake-Lehman (3-2) goes to Wyoming Area (5-1) in a WVC Class 3A Division game. I'll take one rebounding team and one that has been ranked all along.
Dunmore 24, Mid Valley 15
Wyoming Area 33, Lake-Lehman 16.
NEXT BEST THING
Lakeland puts its winning record (5-1) on the line against Western Wayne, which made its way back to .500 last week and actually has a winning record on the field with a forfeit pulling it back down to 3-3. Lackawanna Trail (4-1) returns from an unscheduled week off to play at Holy Cross (3-3).
Lakeland 21, Western Wayne 16
Lackawanna Trail 42, Holy Cross 6
BREAKING EVEN
The three games between 3-3 teams are all Big School games and primarily involve WVC teams. It's hard to know what to expect in these ones, but Delaware Valley's three-game winning streak and the constant reminder of the quality of opposition in the Warriors' 0-3 start provides at least one hunch.
Delaware Valley 44, Williamsport 22
Hazleton Area 24, Scranton 17
Wyoming Valley West 24, Berwick 21
QUESTION MARK
Valley View (6-0) begins facing the rest of its season without starting quarterback Adam Howanitz, who had a brilliant season – 77-percent passing, 4 games of 100 or more yards rushing – come to an end last week with a knee injury.
Valley View 27, Wallenpaupack 15
THE REST
Old Forge and Scranton Prep join Valley View as the other teams trying to extend their unbeaten seasons. Expect them to do so, although Old Forge is on the road in one of those "you-never-know" rivalry games
Old Forge 40, Riverside 12
Scranton Prep 56, Honesdale 10
Crestwood 12, Abington Heights 6
Nanticoke 27, Montrose 7
North Pocono 47, West Scranton 3
Dallas 16, Pittston Area 3
Carbondale 23, Susquehanna 14
Tunkhannock 28, Wilkes-Barre Area 26
KEEPING SCORE
The picks here added another game to the lead over The Rick's Picks on our partner website, NEPAFootball.com.
My picks were 14-3 (82.4 percent), bringing the season record to 79-25 (75.8 percent), for a five-game lead over Notari, who was 13-4 (76.5 percent) for a season record of 74-30 (71.2 percent).
The lead will last at least one more week. Last week, we disagreed three times and the team I picked won twice.
This time, there are four games on which we disagree.
See where our picks are different by checking out The Rick's Picks at https://www.nepafootball.com/2021-the-ricks-picks-week-7/.