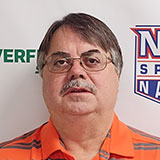 By Tom Robinson, NEPASportsNation.com
Generally speaking, teams in District 2 football have the same approximate level of strength late in the season as they did midway through.
Injuries have weakened some teams and momentum has made a little difference in a few spots, but for the most part we knew relatively where teams probably stood weeks ago.
The two biggest positive exceptions to that concept meet in what could be the most important game of Week 9.
Berwick (5-3) is at Dallas (5-2) for both the lead in the Wyoming Valley Conference Class 4A Division and important playoff positioning for the District 2 playoffs. The winner has a better chance of one more home game and/or avoiding unbeaten Valley View one week longer.
We're eight weeks into the season. Four games in, it was tough to see this one coming.
Berwick opened 1-3 before embarking on the four-game winning streak it takes to Dallas. After three straight seven-point wins, the Bulldogs are coming off their first decisive victory of the season, 34-7, last week over Pittston Area.
After four games, Dallas was 2-2 with one of those wins was by the thinnest of margins, on a close call in overtime. Now, the Mountaineers have three straight impressive wins – one at Williamsport, then the last two by a total of 49 points.
Improved running games have helped both and there will be times when they probably slug it out up front for control of the game.
Time for the first of the weekend predictions. The rest will follow with home teams in bold italics.
Dallas 17, Berwick 16
RANKED BATTLE #2
Berwick joined the Gaughan Auto Store Super Six Power Rankings this week, making the Dallas-Berwick game a meeting of teams that appear in the Big School portion of NEPAFootball.com's rankings of Lackawanna Football Conference and Wyoming Valley Conference teams.
Mid Valley is involved in a meeting between ranked Small School teams for the second straight week.
Big games tend to be few and far between, but both the Spartans (6-2) and their Friday night visitor, Lackawanna Trail (6-1) are playing theirs back-to-back with a game against traditional power Dunmore thrown in as well. The Bucks may not be ranked any more this season, but they still create a challenge for most.
Mid Valley beat Dunmore, before losing against Lakeland in last week's game that was the one featuring the best combined records in District 2. The Spartans are in the best-record game again this week.
While Mid Valley is completing its difficult three-game run, Lackawanna Trail is in the middle of its own.
The Lions defeated Dunmore in last week's likely preview of the District 2 Class 2A championship game and have a game with unbeaten Old Forge ahead for the LFC Division 4 title.
Lackawanna Trail 27, Mid Valley 15
LOOKING AHEAD
There is some anticipation building, not just for the playoffs, which are two weeks away, but also for the 10th and final week of the regular season.
Lackawanna Trail-Old Forge is not the only big game on the Week 10 schedule.
Delaware Valley (5-3) and North Pocono (7-1) will be playing for the LFC Division 1 title while Scranton Prep (7-0) and Valley View (8-0) will meet for the LFC Division 2 title.
Each will be trying to avoid the look-ahead situation this weekend. All but Scranton Prep need to do so to hold on to shares of those division leads going into the big games.
Valley View probably has the easiest motivator. The Cougars have a chance to avenge their only LFC loss of 2020, the one that forced them to split the division title three ways with both Western Wayne and Scranton Prep.
Delaware Valley 26, Wallenpaupack 7
North Pocono 34, Scranton 7
Valley View 40, Western Wayne 17
Scranton Prep 49, Lake-Lehman 17
REMATCH
Holy Cross has decided not to go back to Old Forge for a District 2 Class A championship game that would be a rematch of last week's 55-6 loss. The Crusaders have officially opted out of the postseason, making the Blue Devils champion by default since they are District 2's only two teams. Holy Cross has lost four straight, but there are still attainable goals in what has been a breakthrough season for a program that went dormant two seasons ago because of a lack of players. The .500 mark is even a reasonable goal with winless Montrose ahead in the finale. To get there, the Crusaders will have to get through a rematch of their season-opening, 34-28 win at home. They head to Northwest, one of Holy Redeemer's rotating "home" fields for this season, for the second meeting between the teams. Expect a wild one between two evenly matched teams with extremely different approaches – Holy Cross relying on basic, power football and Holy Redeemer showing off an explosive passing game that can create the big plays necessary to cover up some flaws elsewhere.
Holy Cross 37, Holy Redeemer 33
NEEDING A WIN
A much different type of game is likely between two struggling teams needing a win. Abington Heights has lost seven straight since winning its opener. The Comets are at West Scranton in a game between two programs that have just one win combined in the last two seasons. West Scranton has lost 19 in a row, dating back to before the midway point of the 2019 season. Abington Heights sat out last season because of a school decision to bypass fall contact sports as part of its COVID precautions.
Abington Heights 28, West Scranton 6
THE REST OF THE SCHEDULE
This could be a competitive weekend. Expect close games at Nanticoke, Wyoming Valley West, Pittston Area and possibly at Dunmore and in Wilkes-Barre Area's Saturday afternoon home game. The home teams will need to pull out some of those close games or it is going to be a big weekend for road teams.
Honesdale 24, Nanticoke 23
Hazleton Area 30, Wyoming Valley West 26
Crestwood 17, Pittston Area 12
Wyoming Area 19, Dunmore 17
Lakeland 43, Riverside 10
Carbondale 38, Montrose 0
Old Forge 43, Susquehanna 12
Tunkhannock 31, Towanda 18
Canton 46, Hanover Area 0
Williamsport 34, Wilkes-Barre Area 22
KEEPING SCORE
Last week turned into a perfect week for the predictions here, a first in a season that has had some difficult weekends.
At first, I was inclined to say there was no way to top that. But, at second glance, last week's record was 16-0 and this week's schedule has 18 games, so there's always a chance.
The Rick's Picks on our partner website, NEPAFootball.com also had a season-best week going 15-1, but we picked up a game in our friendly competition.
The record on picks made here now stands at 108-28 (79.4 percent), getting us within range of that target 80-percent mark and making it five more wins than Notari at 103-34 (75.2 percent) because I choose to disregard the one soccer pick he made early in the season.
The lead expanded last week and is safe for at least one more week because for the second straight time, we only disagree on one game.
To see where Rick disagrees – or to see what else he addresses in this week's predictions column – check out The Rick's Picks at: https://www.nepafootball.com/2021-the-ricks-picks-week-9/.