By Marisa Dambach, NEPASportsNation.com Student Journalist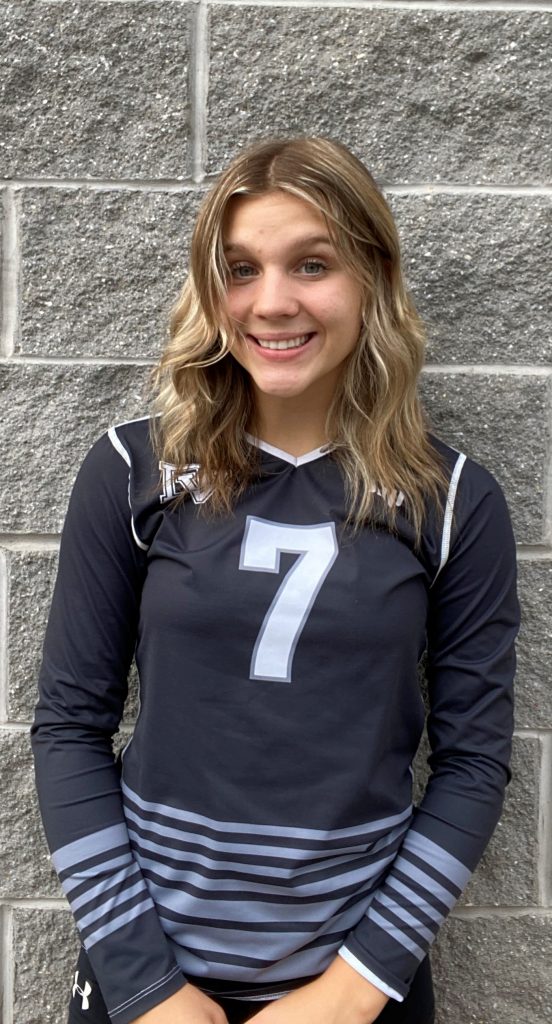 MILFORD – Delaware Valley's Emily Henn recorded a match-high eight kills in the District 2 Class 4A girls volleyball semifinals Wednesday night as the Lady Warriors defeated visiting Wilkes-Barre Area in three straight sets.
Henn also had seven service points, four aces and five digs as Delaware Valley won, 25-14, 25-7, 25-8, to advance to the district final.
Henn had two kills and three successful serves in the first set to help get Delaware Valley started toward the victory. Wilkes-Barre Area's Makenna Unvarsky had four service points in what turned out to be the closest set of the match.
The serving of Jazmyne Bates got Delaware Valley off to a 10-0 start in the second set.
Olivia Conza and Samantha Monroe combined for 15 service points in the third set to wrap up the semifinal win for Delaware Valley. Bates contributed two kills in the clinching set.
Maria Santana and Unvarsky serve for five Wilkes-Barre Area points in the set.
Bates finished with 13 points, including 6 on aces. She also had six kills and three digs.
Conza led the Lady Warriors in assists with 19 to go along with 9 points and 3 aces. Katherine Quinn added five kills and five points.
The loss ended Wilkes-Barre Area's season.
Delaware Valley will go on to play Hazleton Area at North Pocono Nov. 3 at 5 p.m. for the district championship and a Pennsylvania Interscholastic Athletic Association state tournament berth.