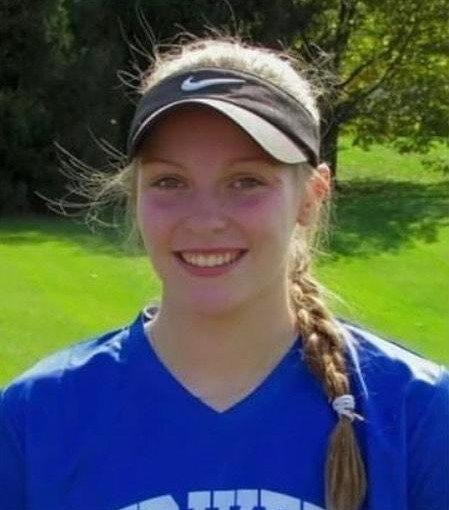 By Tom Robinson, NEPASportsNation.com
Riley Cunningham, a high school and travel softball player from northeastern Pennsylvania, stepped to the plate in Colorado earlier this week and delivered a satisfying moment for both herself and a coach from New Jersey.
Cunningham, recently returned from the scare created by a third significant knee injury, launched a home run during the Fourth of July Sparkler in Denver Monday with Fairleigh Dickinson University head coach Chris Foye looking on.
Just a day earlier, Cunningham had given Foye her verbal commitment to accept a partial National Collegiate Athletic Association Division I scholarship to continue her academic and athletic careers at FDU.
Cunningham, who has already endured two reconstructive surgeries on her right knee following tears of her anterior cruciate ligament, had her junior season at Valley View cut short when she dislocated her left knee on a swing during the high school season. After two months of rehab, the all-star outfielder is has been back for two weeks and is already showing the form that made her a Division I recruit.
"I'm feeling great," Cunningham said during a Wednesday night phone interview at the end of an off day at the travel softball event for her PA Strikers team. "We're in Colorado and I'm doing good.
"Coach came to see me and I hit a home run the day after I committed. It was nice to see him there."
Cunningham was still in Middle School when she suffered her first injury. By the time it became time for a second recovery, she had self-confidence in knowing she had what it takes to make it through the lengthy and demanding recovery process.
"When I got hurt in sixth grade, I didn't think I could come back to the way I was before," Cunningham said. "But, then when I did come back, I knew it was possible. When I got hurt my second time with my ACL, I knew I had the determination that it takes to be at that level.
"When I got hurt with my other knee, I knew I needed to make a decision that, 'I know I can do this. I have the determination and the guts to do this.' This all comes from my parents. I'm very competitive. This game has always been in my life and I want to play it as long as I can."
FDU began recruiting Cunningham last September, reaching her through the Strikers, after her second comeback and she visited there as well as St. Peter's last fall. Cunningham decided this week to make the commitment prior to heading into her senior year at Valley View.
In just 10 games for the Cougars this spring, Cunningham produced 7 home runs, 20 RBI and 15 runs scored while batting .448. She is ranked as the nation's 40th-best outfield prospect by Extrainningsoftball.com.
FDU went 24-25 last spring, including 14-10 in the Northeast Conference.