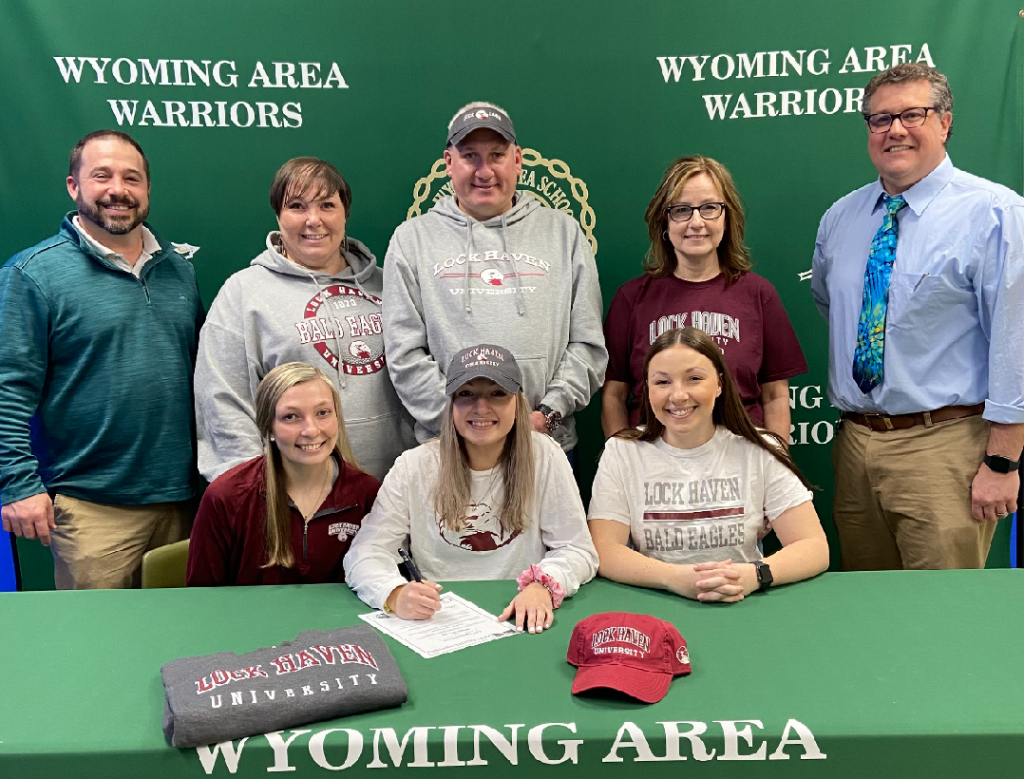 Wyoming Area Megan Beppler, a three-time, second-team, Class A, all-state selection on defense, has committed to Lock Haven University to continue her field hockey career on the National Collegiate Athletic Association Division I level.
Beppler made a verbal commitment in January and signed her Letter of Intent in a ceremony at Wyoming Area in late February.
One of the leaders of Wyoming Area's state semifinalist team as a senior, Beppler chose Lock Haven after also visiting fellow Division I school La Salle and Division II Slippery Rock.
"It's in a very small town," Beppler said. "It reminds me of home."
Lock Haven went 2-5 in the Atlantic 10 Conference and 5-9 overall in 2021.
With the team hit by graduation losses on defense, Beppler expects to continue playing the position she has been in since taking up the sport in fifth grade.