Owen Blazick shot a 1-over-par, 37 at Blue Ridge Trail Wednesday to lead Crestwood to a 162-183 victory over visiting Wyoming Valley West in a Wyoming Valley Conference Division 2 match.
Ray Joseph added a 40 for the Comets, who improved to 2-0. Derek Johnson had a 42 while the fourth score came from either Isaac Saullo or Tommy Biscotti, who each shot 43.
Mike Koval led Wyoming Valley West with a 42 and Gabe Brunn added a 44.
Hazleton Area won the other Division 1 match with the best score so far this season in the WVC, beating Berwick, 150-196, at Valley Country Club.
The defending champion Cougars lead Crestwood by a half-match at 3-0.
Abington Heights and Scranton Prep prepared for their Friday morning showdown at Glenmaura National by winning two different types of Lackawanna League Division 1 matches.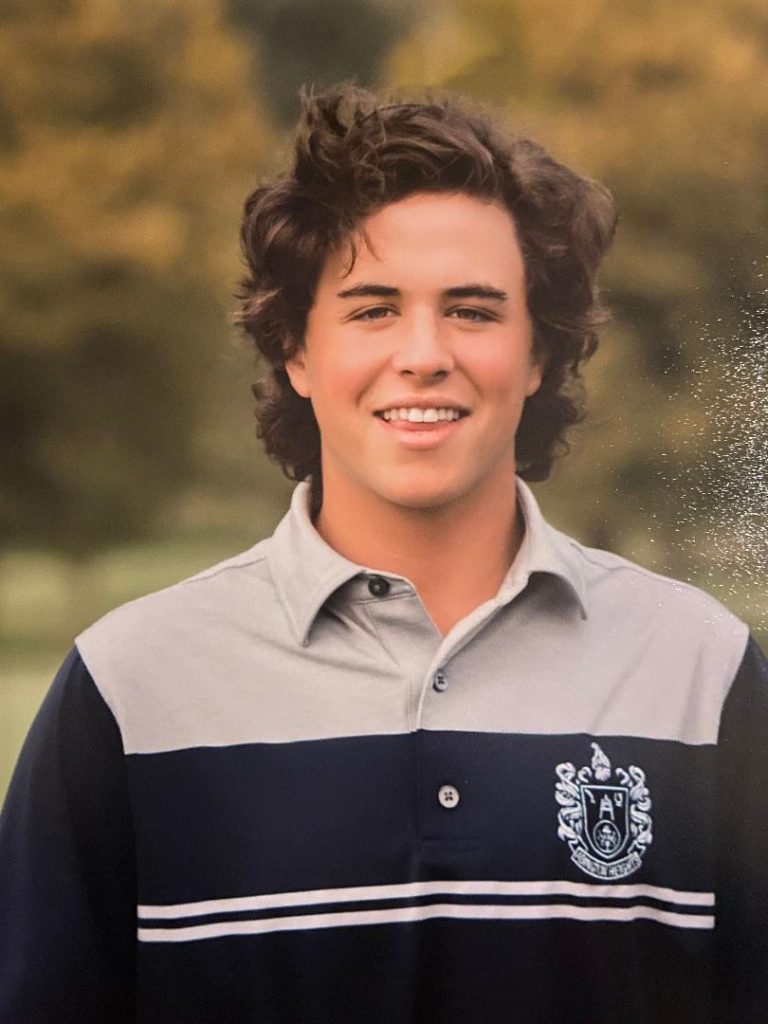 Michael Marion had three birdies in a round of 1-under-par, 34 at the Honesdale Golf Club to help Abington Heights sweep Honesdale, 9-0.
Scranton Prep edged North Pocono, 5-4, at Elmhurst Country Club.
James Flickinger had two birdies in a round of 35 and Robert Munley, Marion's partner in the first foursome, also had a birdie.
Marion, Munley and Bryce Florey all had both their singles and better-ball points wrapped up with two holes to play.
Even with North Pocono playing without defending District 2 Class 3A individual champion Bill Pabst, the host Trojans pushed defending state Class 2A team champion Scranton Prep to the limit in a match that saw eight of the nine points decided on the final hole.
Michael Lynch won with pars at 7 and 8 to secure individual and better-ball points in the final foursome and help pull out the win.
"Their guys played fantastic," Scranton Prep coach Eddie Cimoch said. "They know their greens. I don't think anybody on their team three-putted all day."
Alex Wilson got the Trojans off to a good start in the first foursome, earning medalist honors with an even-par, 36 and taking the match play singles point over Michael Sewack, a returning state individual silver medalist who put up a 37.
The other Division 1 match concluded in a 4½-4½ tie between Valley View and Wallenpaupack.
There was also a 4½-4½ tie in Lackawanna Division 2, between Dunmore and West Scranton, two teams that had won their openers.
In other division matches: Delaware Valley defeated Holy Cross, 6-3, and Riverside topped Scranton, 7-2.
Lackawanna Trail improved District 2's best overall record to 4-0 by defeating Carbondale, 8½-½.
The Lions secured four points within six holes and four more on the seventh hole at Rock Creek Golf Course.
Adam Jones, Nathan Wescott, Gavin June, Brayden Jones and Michael Bluhm all won in both singles and better-ball.
Lakeland defeated Old Forge, 5½-3½, and Mid Valley downed Western Wayne, 8-1, in the other Lackawanna Division 3 matches.
Brady Noone shot a 42 at Fox Hill to lead Wyoming Area's 183-202 WVC Division 3 victory over MMI Prep.
Matt Rusinchak, Zach Mulhern and Ryan Bonin each added 47s.
Thomas Mayernik led MMI with a 43.
In the other WVC Division 3 match, Nick Werner's 2-under-par, 34 at Huntsville Golf Club led Wyoming Seminary to a 177-225 romp over Nanticoke.
Dallas defeated Wilkes-Barre Area, 168-188, and Pittston Area edged Tunkhannock, 178-182, in WVC Division 1 matches.
Kyle Langan shot 39 at Irem Temple Country Club and Austin Finarelli added a 40 to lead the way for Dallas.
GIRLS TENNIS
Wyoming Seminary, Dallas and Wyoming Valley West all won Wyoming Valley Conference matches by 5-0 shutouts.
Second singles player Ilana Rosenthal and the first doubles team of Dominica Delayo-Samantha Casey each won 6-0, 6-0 matches for Wyoming Seminary at Crestwood.
The singles lineup of Ella Krypel, Rosenthal and Margaret Mihalick dropped just four games in six sets.
Madison Van Gorden-Samantha Olszyk produced the most competitive match for Crestwood before falling to Victoria Smulowitz-Bridget Dowd, 6-2, 6-4.
Dallas won each match in straight sets, led by Wally Flynn's 6-0, 6-0 victory at third singles against visiting Wyoming Area.
Chloe Dudick-Lexi Mikososki won 6-0, 6-1 at second doubles for the Mountaineers, who dropped just 8 games in 10 sets. Chloe Stallard, Audrey DelGaudio and the doubles team of Janet Federici-Dani Konnick had the other wins.
Breaeius Boechuric, at second singles, and Addison Wood-Erica Fellerman, at first doubles, each won 6-0, 6-0, for Wyoming Valley West against Wilkes-Barre Area, which filled one more lineup spot since the opener, but still forfeited second doubles.
In another match, Hazleton Area edged MMI Prep, 3-2, to match defending champion Wyoming Seminary as the first WVC teams to get to 2-0.