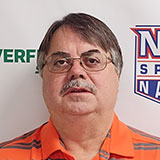 By Tom Robinson, NEPASportsNation.com
The perils of predicting the outcomes of high school football games in Week 1 of a new season are such that by Friday night, there will be at least one team that makes me look just plain silly.
All the analyzing of past histories and returning starters cannot offset the surprise created by the team that has done more than its share of work in the weightroom or the program that had talent hidden among last year's reserves or more than expected from its incoming youngsters. And, one certainly can't be sure which game is going to be the one that produces Opening Night oddities, such as excessive turnovers.
But what fun would it be if I let the fear of a possible embarrassing pick keep me from taking my best shot?
I'll be predicting the outcome of all games involving teams from the Lackawanna Football Conference and Wyoming Valley Conference.
And, if the teams can be expected to be ready in August, I should be, too.
So, here goes, with home teams in bold italics …
BEST GAME
The Super Six Power Rankings, presented by Gaughan Auto Store on NEPAFootball.com, say that the Williamsport at Crestwood game is the best of the first weekend and I have to agree. The visiting Millionaires are ranked first among Big Schools in the two conferences while the Comets are ranked third after a season in which they carried an unbeaten record all the way to the Pennsylvania Interscholastic Athletic Association Class 4A state quarterfinals.
Williamsport 21, Crestwood 20
STATE-RANKED
Old Forge, Scranton Prep and Valley View each open the season ranked among the top 10 teams in the state in their classifications. Expect all three to remain there, but it may not be easy for Valley View, which travels to Dallas, a District 2 Class 4A finalist a year ago.
Berwick takes on a state-ranked team from outside the district when it travels to face defending state champ Southern Columbia.
Valley View 24, Dallas 17
Old Forge 26, Mid Valley 13
Scranton Prep 48, Nanticoke 14
Southern Columbia 48, Berwick 17
RIVALRY
Neighbors meet at Wallenpaupack where visiting Honesdale may be significantly improved. The Hornets, however, had a long way to go to catch up to the Buckhorns, who also have reason to believe in the potential for improvement.
Wallenpaupack 30, Honesdale 12
MAKE A WISH
They both have their conference rivals closer to home, but here's hoping that Scranton and Wilkes-Barre Area, with a sports program still in its infancy, develop a special rivalry, not just in football, but in all sports. They were unable to meet in last season's many schedule adjustments. For the rivalry to pick up steam, it would help to have some memorable games in the early years.
Holy Redeemer and Holy Cross are two programs in need of some wins. They are also, however, in need of some hard-fought, four-quarter battles that neither team has had enough of in recent seasons. This pair of natural rivals meets twice this season with the chance of making that happen.
Wilkes-Barre Area 34, Scranton 21
Holy Redeemer 34, Holy Cross 21
UPSET SPECIAL
Lakeland begins the season in the Super Six. Lake-Lehman does not after falling to the Chiefs in the 2020 District 2 Class 3A final and suffering some heavy graduation losses. The Black Knights open the season with a rematch on their home field and a chance to avenge that loss.
Lake-Lehman 18, Lakeland 16
BACK IN ACTION
Expect Abington Heights and Carbondale to produce inspired efforts, playing at home after sitting out all of last season, but that may not be quite enough to overcome the obstacles inherent with that challenge.
Tunkhannock 24, Abington Heights 21
Lackawanna Trail 36, Carbondale 12
ROAD TRIPS
Delaware Valley, Hanover Area and Montrose all leave the District 2 area to play their openers. Even though Montrose is just visiting one of its western neighbors, expect the trips to be tough for all three.
Gateway 27, Delaware Valley 23
Athens 24, Hanover Area 15
Wyalusing Valley 33, Montrose 12
CHAMP VS. CHAMP
Dunmore, the defending District 2 Class 2A champion, opens at Western Wayne, one of three teams to share the 2020 Lackawanna Football Conference Division 2 title. As the Wildcats continue their rise, a victory over Dunmore would serve as a nice follow-up to the school's first-ever victory over Valley View late last season.
Western Wayne 27, Dunmore 20
THE REST
Wyoming Area, the 2019 state champion, opens a brutal schedule for a Class 3A team by playing at Hazleton Area, a Class 6A opponent.
Wyoming Area 14, Hazleton Area 13
Riverside 27, Susquehanna 20
Wyoming Valley West 31, West Scranton 13
North Pocono 28, Pittston Area 13
OUR OWN COMPETITION
Throughout the season, we'll be keeping score in our own friendly rivalry, matching picks with Rick Notari in his The Rick's Picks feature on our partner website, NEPAFootball.com. With no ties in high school football and three games on which we disagree, there is guaranteed to be a leader after Week 1. Check out The Rick's Picks at https://www.nepafootball.com/2021-the-ricks-picks-week-1/.
ACCEPTING THE CHALLENGE
Rick won the first unofficial competition of the season, getting his predictions turned in and posted before mine. And, when he did, Rick offered up predictions on not just opening weekend, but the entire season. That can only be interpreted as a challenge – one that I'll accept.
So, just as our picks are presented in a slightly different format, so are the season predictions, which do, however, cover most of the same ground.
The division champions and top challengers:
LFC Division 1 – Delaware Valley over North Pocono.
LFC Division 2 – Scranton Prep over Valley View.
LFC Division 3 – Dunmore over Lakeland.
LFC Division 4 – Old Forge over Lackawanna Trail.
WVC Class 6A/5A Division – Williamsport over Wyoming Valley West.
WVC Class 4A Division – Crestwood over Dallas.
WVC Class 3A Division – Wyoming Area over Lake-Lehman.
Conference darkhorses – Mid Valley in the LFC and Tunkhannock in the WVC. Western Wayne did not make the list above, but it would be unfair to label the Wildcats as a darkhorse after finishing in a three-way tie for first place in LFC Division 2 last season.
The district and subregional championships and finals matchups.
District 2 Class 6A – Delaware Valley over Hazleton Area.
District 2-11 Class 5A Subregional – East Stroudsburg South over Southern Lehigh (with Wyoming Valley West named District 2 champion)
District 2 Class 4A – Valley View over Crestwood
District 2 Class 3A – Scranton Prep over Wyoming Area
District 2 Class 2A – Lackawanna Trail over Dunmore
District 2 Class A – Old Forge over Holy Cross
And, the top teams when it's over and done with:
Big Schools – 1, Delaware Valley; 2, Valley View; 3, Williamsport; 4, Crestwood; 5, Dallas; 6, North Pocono.
Small Schools – 1, Scranton Prep; 2, Wyoming Area; 3, Western Wayne; 4, Old Forge; 5, Lackawanna Trail; 6, Dunmore.