By Tom Robinson, NEPASportsNation.com
PLYMOUTH – Williamsport returns an NEPAFootball.com first- or second-team Wyoming Valley Conference Division 1 all-star at more than half the positions on the field.
That uncommon talent base makes the Millionaires the prohibitive favorite this season in the WVC Class 6A/5A Division.
Keith Freeman leads the way. He was the website's choice for WVC Division 1 Offensive Player of the Year and a two-way, first-team choice as a running back/defensive back.
Two-way linemen Charles Crews III and Dade Splain were first-team choices on offense and second-team picks on defense.
Defensive lineman Avery Campbell and linebacker Riley Bower were second-team picks on defense.
Quarterback Frankie Morrone, wide receiver Cameron Sims and defensive backs Damir Sams-Glover and D.J. Greene were second-teamers.
No longer a part of the District 2-4 Class 6A Subregional, Williamsport played in the District 4-6 subregional championship game.
Hazleton Area also has some key performers back from the team that made the District 2 Class 6A final.
Matthew Cusatis, who also received all-state recognition, was a first-team wide receiver and second-team defensive back as a sophomore.
Matthew Buchman, another junior, was a first-team division all-star at running back.
Luke Russo made the first team as a punter and second team as a kicker.
Wyoming Valley West brings back offensive lineman Evan Lord and linebacker Josh Koval from the second team.
Naquan Hollman from Wilkes-Barre Area made the second team as a punter.
A closer look at each WVC Class 6A/5A team: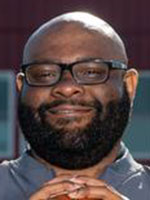 WILLIAMSPORT
The Millionaires return nine starters on each side of the ball.
"Being a year older, wiser and stronger will hopefully equate to less mistakes and more overall team cohesion," Williamsport coach Chuck Crews said. "We hope to continue to play tough defense that will lead to more scoring opportunities with a shorter field."
There were plenty of short fields in 2020 when the Millionaires went 6-2, averaged 40 points per game and posted 2 shutouts.
The offense was efficient and balanced.
Morrone completed better than 60 percent of his passes while throwing for more than 1,000 yards.
Sims was the second-leading receiver while Freeman was the second-leading rusher and third-leading receiver on the team. Freeman could end up at wide receiver this season.
In addition to the all-stars, other returning starters are: running back/middle linebacker Nasir Hennigan, wide receiver Greene, tackles Connor Adkins and Joel Feleppa and defensive back Brian Morrone.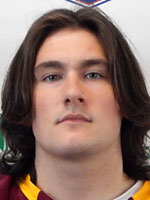 WYOMING VALLEY WEST
The Spartans have almost their entire lines back, but have very little experience in the backfield.
"The biggest strength of the team this year is the fact that we have six linemen returning that have started various games over the last two years," third-year Spartans coach Jack Baranski said. "That's for five spots. It's nice to have some competition. It's nice to have veteran leadership up front.
"We have a newer quarterback that does not have a lot of snaps under his belt. We have a young running back and skill set that again does not have a ton of experience. So, what we are relying on is the fact that our veteran offensive line will win the line of scrimmage and that allows all the skill athletes to settle into their roles."
Jaden Swainback and Jason Pearson return at tackle and defensive end.
Pearson is one of three offensive tackles with starting experience that are battling for or will end up sharing the position.
Mark Raskiewicz, who could take over at a defensive tackle spot, and Lord are returning guards.
Conner Olisewski, last season's second-leading receiver, returns to a team that graduated its top three rushers.
Isaiah Cobb, the top returning rusher, takes over at running back while Luke Buss, who has very limited varsity experience there, will be the quarterback.
Olisewski, a safety, and Koval, an inside linebacker, were second and third on the team in tackles last season.
Cobb returns at outside linebacker.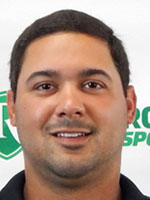 HAZLETON AREA
Hazleton Area heads into the season in the position opposite Wyoming Valley West.
The Cougars return talented skills players, but need to rebuild their entire lines after going 4-3 in Dennis Buchman's first season as head coach.
"We have an incredibly selfless team that has worked tremendously hard this offseason," said Buchman, who was named NEPAFootball.com's WVC Division 1 Coach of the Year after guiding the team through a four-game winning streak.
The four offensive starters are three wide receivers and Matthew Buchman.
Cusatis caught 38 passes for 544 yards and 7 touchdowns while Connor Shamany caught 32 for 382 yards.
Buchman ran for 566 yards and 4 touchdowns while also catching 12 passes.
Christian Price, the other receiver with starting experience, caught eight passes in five games. He can also play tight end.
Cusatis, Shamany and Buchman, all juniors, also return to start in the secondary.
Ryan Matyas and Connor Kundrat return as the two linebackers in the 4-2-5 defense.
The two-way candidates in the line include Jean Valdez, Ramon Abreu and Juan Fabian.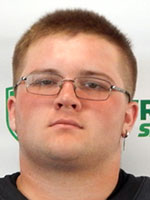 WILKES-BARRE AREA
The members of the Wolfpack are all attending the same school for the first time, but the third year of the program formed out of the city's three former high schools could face some challenges.
Wilkes-Barre Area returns just three offensive and four defensive starters.
"We're a very hard-working team with great chemistry even though we are a very young team," Wolfpack coach Ciro Cinti said.
Two-way lineman Ian Bednar and Cameron Hagenbaugh and tight end/linebacker Anthony Nguyen are the top returnees.
Javant McCleary gained some experience at quarterback last season when starter Kam Taylor was injured.
With Memorial Stadium at the former Meyers High School no longer available to the school district and the new stadium at the school in Plains Township not yet built, Wilkes-Barre Area will play its home games on Saturday afternoons at Wyoming Valley West's Spartan Stadium.
EDITOR'S NOTE: This report includes some information that was gathered by Chris Kucharski from NEPAFootball.com.
MORE ON WVC CLASS 6A/5A DIVISION
NEPAFootball.com also has capsules with vital information on each of the team's in the division. They can be viewed at:
Williamsport: https://www.nepafootball.com/2021-season-preview-williamsport/.
Wyoming Valley West: https://www.nepafootball.com/2021-season-preview-wyoming-valley-west/.
Hazleton Area: https://www.nepafootball.com/2021-season-preview-hazleton-area/.
Wilkes-Barre Area: https://www.nepafootball.com/2021-season-preview-wilkes-barre/.