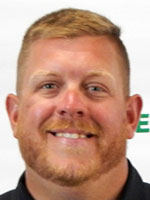 By Tom Robinson, NEPASportsNation.com
PLYMOUTH – Football teams were forced to improvise in 2020 and none in the Wyoming Valley Conference did it better than Crestwood.
The Comets made it all the way through the shortened regular season and the one-round District 2 championship undefeated to land a spot in the Pennsylvania Interscholastic Athletic Association state tournament.
The season ended there with a 26-14 quarterfinal loss to Jersey Shore, which went on to play in the state championship game.
In difficult conditions, it wound up being a special season for Crestwood, which had previously won just one District 2 title, taking the Class 3A championship in 2014, the last year before the PIAA switched from four to six classifications in football.
Ryan Arcangeli was named District 2 and Wyoming Valley Conference Division 2 Coach of the Year by NEPAFootball.com for leading the Comets to their 8-1 season. Part of the WVC Class 4A Division again this season, Crestwood was grouped with the conference's smaller schools last season for regular-season scheduling purposes when the WVC had to rearrange plans on short notice following the last start caused by the pandemic.
The biggest win was handing Lake-Lehman, the WVC's best Class 3A team, its only regular-season loss, 20-17.
Crestwood's schedule toughens up a bit this season with the return to original plans for this two-year cycle, but the Comets enter it with more returning WVC all-stars than any of the other Class 4A teams.
Offensive lineman John Jones and defensive back Ethan Stoltz were both first-team WVC Division 2 selections by NEPAFootball.com, while Ethan Shudak made the first team as a punter and second team as a kicker. Aiden Jardine adds to the strength up front as a second-team selection in the offensive line.
Tunkhannock, which also played the small school half of the schedule, returns Ben Chilson, who was a first-time defensive back in Division 2, and Michael Sickler, who was a second-team linebacker.
Berwick linebacker Tahsjee Taylor and Pittston Area fullback Dave Sudo were each second-team all-star picks in Division 1 last season.
Like Berwick and Pittston Area, Dallas played in the bigger half of the WVC and produced a high-enough playoff power rating with its 4-3 regular-season record to make the District 4 Class 4A championship game where it fell to Crestwood, 34-14.
A closer look at each WVC Class 4A team: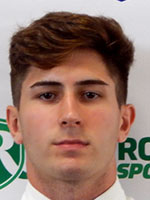 CRESTWOOD
Arcangeli would prefer his team to have a short-term memory and not think of itself as defending a title.
"That is something that can't be taken away, but 2020 is behind us," he said. "This is a new team, with new goals and new leaders that are working hard to put their own stamp on Crestwood football."
They will do so, however, with six returning offensive and five returning defensive starters from that championship squad.
Noah Shultz, who played four games when starter Ryan Petrosky was injured, is back at quarterback.
Shultz and returning running back Kaleb Benjamin were two of the four runners in a balanced attack that had four players finish with between 431 and 311 yards rushing.
They will have a veteran line to run behind while the Comets work on replacing their top eight receivers from a year ago.
Jones, at guard, and Jardine, at tackle, will work next to each other on the left side of the line.
Chris Smolenak returns at center and Josh Snyder is back at right tackle.
Benjamin and Shultz are two-way starters.
Shultz joins Stoltz in the secondary.
Benjamin, who had three interceptions and two fumble recoveries, and Cole Kakalecik, the team co-leader in tackles, return to fill the two linebacker spots in the 4-2-5 defense.
Wyatt Urbanovich is back at defensive end.
Shudak gives the team the likelihood of a strong kicking game.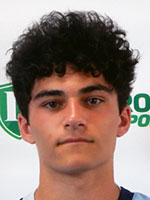 DALLAS
The Mountaineers have the potential for a more productive running game with four returning starters in the offensive line and three veteran runners behind them.
Rocco Ormando was the team's clear rushing leader a year ago when Parker Bolesta was second in both rushing and receiving. They are joined in the offensive backfield by Jake Del Gaudio, who lost most of last season to injury.
Jackson Wydra gained some experience at quarterback and is ready to take over there.
Tackles Colby Klinetob and Gabe Allen and guards James Lehane and Aiden Fennell return up front.
Coach Rich Mannello said the team will be working on building depth there.
Mannello, a big believer in players being ready at multiple positions, said cross training in the secondary and offensive skill positions will be the key to allowing Dallas "to keep speed on the field."
Ormando was also a big part of the defense last season from his cornerback position.
Bolesta and Allen, the ends, are also two-way returning starters.
Linebacker A.J. Fife and safety Matt Jesse are back and Del Gaudio returns to the inside linebacker position he held before injury.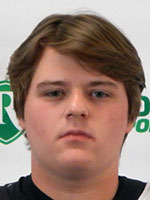 TUNKHANNOCK
Chilson caught more passes than any player among the WVC Class 4A Division teams last season, but this season he will be on the other end of those passes following the graduation of his brother Jack.
The offensive approach will largely be the same with the younger Chilson at the controls.
Expect the Tigers to still spread the field and move the ball around to multiple receivers, but within that approach coach Mike Marabell also wants to team to improve in a critical area.
"Ball control is key," Marabell said. "We had a lot of three-and-outs last year. We're changing some things to get us in better situations to get first downs.
"That's the key to us, keeping the ball; not having the defense on the field three-quarters of the game."
Helping in that cause is the return of a veteran offensive line.
Nick Marabell, the left tackle, is a four-year starter. Center Stephen Burd and guard Jaden Kozlowski are three-year starters. Jacob Davenport, the other guard, also has some experience.
The top two rushers, sophomore Bobby Schultz and Ty Konen, return.
In addition to a key defensive role as the middle linebacker, Sickler could be Chilson's top target as one of the multiple wide receivers the Tigers employ.
Tackles Meader and Burd and ends Nick Marabell and Kozlowski all return to the front of the 4-3 defense.
Outside linebacker Colin Madan and cornerbacks Garrett Yuhas and Konen all have experience in a veteran defense.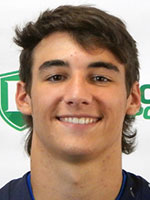 BERWICK
The Berwick program, which has produced six state titles, stumbled through a 1-5 season in 2020 as one plan after another fell by the wayside through injuries, pauses and cancellations.
The Bulldogs return their leading rusher and receiver to an offense that will take a new approach in Carmen DeFranceco's third season at Berwick, going with a multiple pro-style attack.
Ben Knorr, also the leading passer, led the team in rushing and may be asked to do so again after a move from quarterback to running back.
Brayden Boone was the leading receiver.
Knorr, Boone, Taylor and Bruce Hartman are returning two-way starters.
Taylor will be at tight end and defensive end. Knorr also plays outside linebacker. Boone is a wide receiver and cornerback. Hartman is a center and defensive tackle.
Fullback Aiden Mason also returns on offense while tackle Andrew Blockus, inside linebacker Tristen English and outside linebacker Spencer Kishbaugh are back on defense.
Brendan Hinkle will again handle the kicking duties.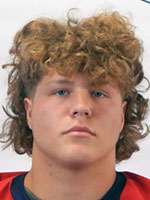 PITTSTON AREA
The Patriots also had their share of difficulties and too little time to fix them in a 2020 season that concluded with an 0-5 record.
Pittston Area coach Nick Barbieri hopes the playing time his sophomore class received pays off this season and next.
"Even though it was a short season, they gained a lot of experience," Barbieri said.
Sudo became a weapon as the season progressed, playing mostly at fullback, but also producing a 148-yard game as a tailback against district finalist Dallas in what was probably the team's most impressive performance, a 31-28 loss. As the returning starter at nose guard, he could be an important part of the team's hopes.
"If we can run the ball and stop the run, I think we'll be successful," Barbieri said.
Tackle Brandon Farrell and guard Jack Albert return on offense and could move into the starting lineup on defense as part of a line where Barbieri has some concerns about depth.
Jimmy Spindler will also be in the middle of much of what the Patriots do. He returns as a starting middle linebacker while taking over at quarterback.
Robby Barbieri returns at wide receiver and safety.
Alex Hoban started at outside linebacker and saw some time at tailback.
Gino Triboski is back at cornerback and could figure into the mix at wide receiver.
The Patriots may be able to develop an additional threat in sophomore Adam Shovlin, a 6-foot-6 tight end with enough speed to work as a sprinter during track and field season.
EDITOR'S NOTE: This report includes some information that was gathered by Chris Kucharski from NEPAFootball.com.
MORE ON WVC CLASS 4A DIVISION
NEPAFootball.com also has capsules with vital information on each of the team's in the division. They can be viewed at:
Crestwood: https://www.nepafootball.com/2021-season-preview-crestwood/.
Dallas: https://www.nepafootball.com/2021-season-preview-dallas/.
Tunkhannock: https://www.nepafootball.com/2021-season-preview-tunkhannock/.
Berwick: https://www.nepafootball.com/2021-season-preview-berwick/.
Pittston Area: https://www.nepafootball.com/2021-season-preview-pittston-area/.