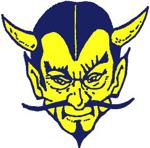 Old Forge, the last District 2 boys basketball team standing during the 2021 Pennsylvania Interscholastic Athletic Association state tournament, will be looking for a new coach.
In a Wednesday Facebook post, Jared Yanniello, announced that he was stepping down as head coach after nine seasons at his alma mater.
Old Forge captured the District 2 Class 2A title in overtime against Elk Lake, then won two state tournament games, including a double-overtime victory at Lancaster Mennonite in the quarterfinals.
In the post on the Old Forge Boys Roundball Club account on Facebook, Yaniello thanked many within the program as well in the Old Forge and coaching communities.
"I am most grateful to have had the opportunity to be part of the lives of the young men who have been part of our program," Yanniello wrote in the post. "They have helped me more than I could have ever helped them. They helped me become more patient, have more fun, and most importantly, be a better father and person."
Old Forge was 3-8 and going through a hard-luck season before putting together a six-game winning streak that carried into the state semifinals.