THE BASICS
High school tennis matches in Pennsylvania consist of five points – three singles matches and two doubles matches worth one point each. Players can only play once, singles or doubles, but not both.
In the postseason, district and state tournaments are conducted for teams, singles players and doubles. Under Pennsylvania Interscholastic Athletic Association rules, once a player qualifies for the state singles tournament (locally that is done by winning District 2), she is not eligible for the doubles tournament.
GETTING STARTED
The Wyoming Valley Conference was originally scheduled to get underway with a full schedule of six matches Monday, the first legal playing date under Pennsylvania Interscholastic Athletic Association rules, but weather got in the way and only one match was played.
Hazleton Area defeated Pittston Area, 3-0, in Monday's only opener. With the outcome decided, the match was considered official when rain prevented it from being completed.
The Lackawanna League is scheduled to begin play Thursday.
DEFENDING CHAMPIONS
The usual suspects – Scranton Prep, Abington Heights and Wyoming Seminary – won last season's titles.
Scranton Prep won both District 2 Class 2A and Lackawanna League titles and took an unbeaten record all the way to the Pennsylvania Interscholastic Athletic Association semifinals in Class 2A.
Abington Heights lost only to Scranton Prep locally and won the District 2 Class 3A championship.
Wyoming Seminary went unbeaten in the regular season for the Wyoming Valley Conference title.
Abington Heights returns its singles lineup – Bella Peters, Rina Hanumali and Faith Bennett – plus two doubles players, Hanna Adonizio and Elina Joshi.
Scranton Prep graduated its three singles players, but had a deep lineup. It returns Annie Johnson, who moved between singles and doubles, plus doubles player Leelah Farrell and two seniors with some experience, Sarah Aubrey and Sofia Flores-Weidner.
Wyoming Seminary returns two of its three singles players, Ella Krypel and Margaret Mihalick.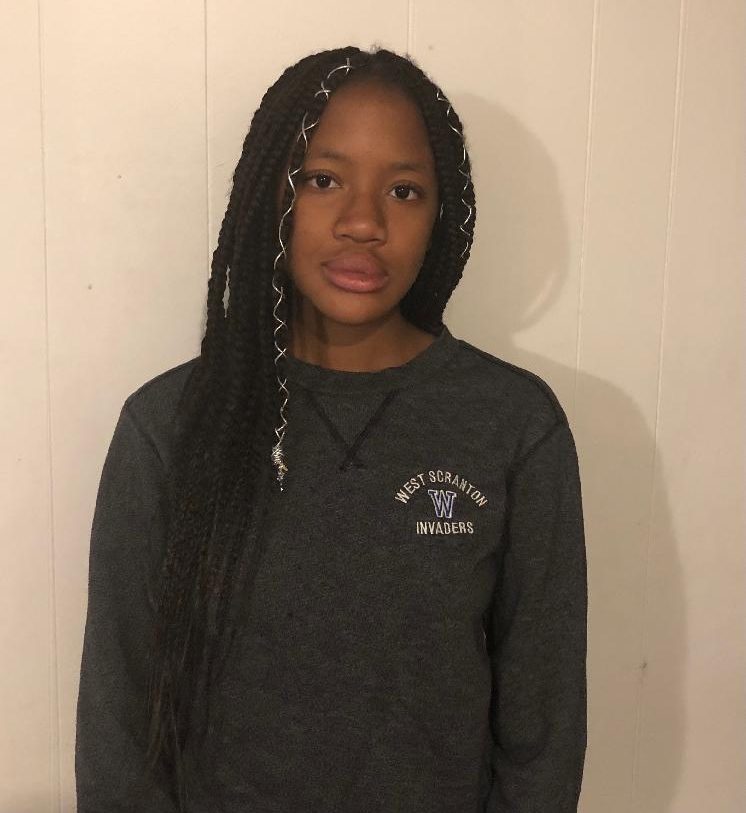 ON THE RISE
West Scranton and Riverside, two programs with a much different tennis history than the three defending champions, each reached the District 2 championship matches and each returns many of the players responsible for that climb.
West Scranton returns all of its starters with seniors Madison Maloney, Gianna Tallo, Molly Donovan and Camilla Sphabmixay and juniors Gabrielle Chantiloupe, Mia Butka, Isabella Gigliotti and Samantha Raphael.
Chantiloupe returns at number-one singles. Maloney and Butka combined to reach the district Class 3A doubles final.
Riverside returns three Class 2A district champions, Karissa Ghigiarelli in singles and the doubles team of Madeline DeFaber-Schumacher and Bella Aniska. Those three fill the singles spots in the lineup during team competition and create the possibility of sweeping singles, which would clinch a victory in any match.
In both cases, the turnarounds were vast.
West Scranton is 22-11 in two seasons under coach Devinne Scott after going a combined 23-142 in the previous dozen years.
Riverside had four straight winless seasons from 2012 through 2015 and seven straight losing seasons with a cumulative record of 8-94 before jumping to 9-5 in 2019.
MORE CLIMBERS
The regular-season improvements at West Scranton and Riverside started two years ago.
Four teams improved by at least three wins between 2019 and 2020, including Hanover Area, which broke a 54-match losing streak and moved right into a three-match winning streak.
The Lady Hawkeyes improved from 0-12 in 2019 to 3-6-1 in 2020 in their second season under coach Paul Gerrity.
The biggest jump in wins was by Scranton, which went from 1-13 to 6-8.
North Pocono improved from 8-6 to 11-3 while Hazleton Area went from 3-9 to 6-5.
TRANSFER
Gisele Falzone, the number-one singles player on the Holy Cross team that finished tied for third out of 15 in the Lackawanna League standings, transferred to Scranton Prep.
District 2 ruled in July that Falzone is eligible to play in the regular season, but under PIAA transfer rules, the junior is ineligible to participate in the postseason this year.
Falzone reached the District 2 singles quarterfinals last season.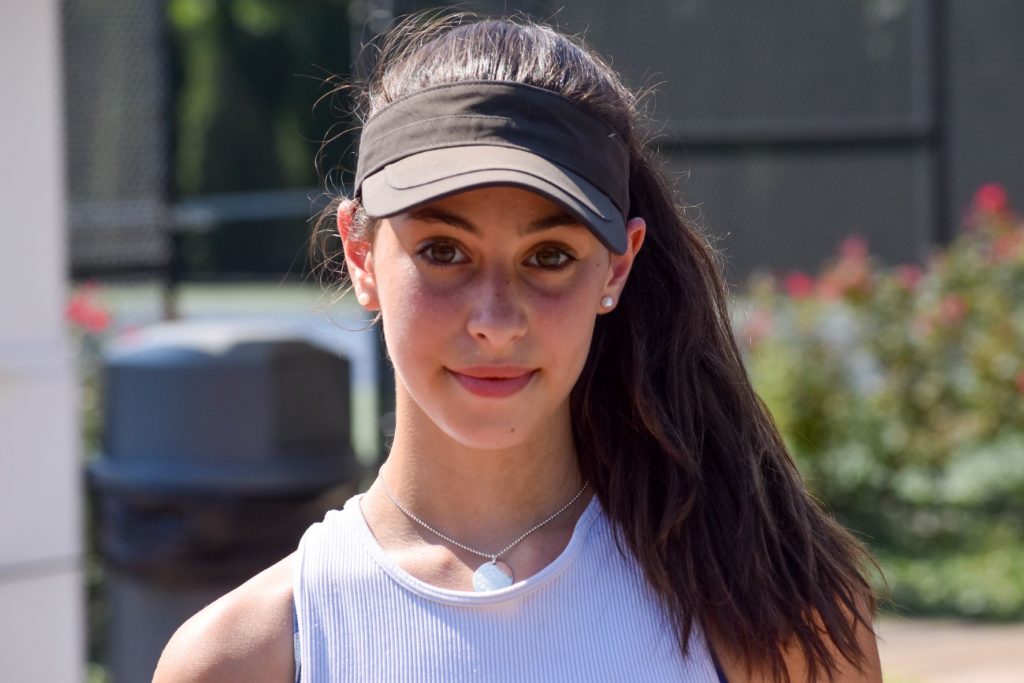 FRESH FACES
The two defending conference champions also bring in two freshmen who may be the most capable of making an immediate major impact.
Wyoming Seminary adds Ilana Rosenthal and Scranton Prep adds Alyssa Wigley, both of which have been successful as youth tournament players with credentials that put them ahead of most of the high school competition before playing their first varsity matches.
Look for Rosenthal in the Sem singles lineup.
Wigley and Falzone join Johnson and Farrell in a four-way competition for the three singles spots at Scranton Prep.
BACK IN ACTION
MMI Prep is back in the WVC after sitting out last season for COVID-19 precautions. The Preppers were 1-11 in 2019.
PLAYOFF PLANS
District 2 uses its playoff ratings formula to seed teams for its tournaments.
Both Class 3A and Class 2A will consist of eight-team brackets unless a team(s) rated ninth or lower has a record of .500 or better.
The team tournament is scheduled to begin Oct. 8 if there are more than eight teams or Oct. 12 with quarterfinals on the home courts of the higher-seeded teams.
The semifinals and finals are scheduled for Kirby Park Oct. 14.
Singles play is set for Oct. 16 with Class 3A early rounds at North Pocono Middle School and Class 2A at Kirby Park. Competition continues that day through quarterfinals.
The semifinals and finals are scheduled for Oct. 18 at Kirby Park.
The same routine and sites follow for doubles with early rounds Oct. 23 and finals Oct. 25.
The Birchwood Racquet Club or Kingston Racquet Club are options for indoor play if Kirby Park is not practical at that point.
MORE INFORMATION
Rankings: Preseason Riverfront Sports Super Six Power Rankings. https://nepasportsnation.com/comets-lady-vikes-lead-girls-tennis-rankings/.
10 Players To Watch: Additional detail on some of the returning players mentioned above. https://nepasportsnation.com/10-girls-tennis-players-to-watch/.
Monday's season opener: More on Hazleton Area victory over Pittston Area. https://nepasportsnation.com/hazleton-area-opens-with-road-win/.
2020 in Review: More details on last year's results and developments. https://nepasportsnation.com/2020-in-review-girls-tennis/.
Follow along: Save the link to our girls tennis page to follow coverage all season. https://nepasportsnation.com/fall-sports/girls-tennis/.