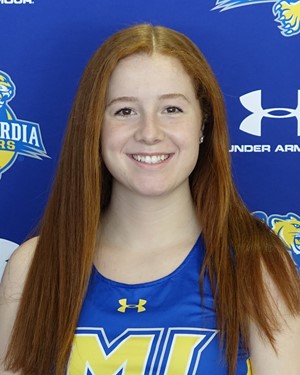 Sarah Salus finished seventh in the Atlantic Region in the javelin as a freshman on the Misericordia University track and field team.
The Lake-Lehman graduate earned both All-Region and All-Academic recognition from the United States Track and Field and Cross Country Coaches Association.
Misericordia's season included the title of an eight-team invitational at home and a second-place finish out of 14 teams in the Middle Atlantic Conference Championships.
Salus finished second in the conference with a throw of 117-5.
Madison Swartout, a junior from Valley View who also competes in sprints, placed second in the MAC in the pole vault, losing a tiebreaker for first after clearing 10-10¼.
Georgia Smith, a sophomore middle distance runner/jumper from Montrose, was seventh in the 3000-meter steeplechase in 12:50.38.
Shannon O'Donnell, a freshman from Dallas, was ninth in the discus with a throw of 108-6.
The Cougars are coached by Hanover Area graduate Chris Wadas, who was a four-time team Most Valuable Player while leading Misericordia to four straight Pennsylvania Athletic Conference men's cross country titles during his college career. As head coach in men's and women's cross country and track and field, he has earned multiple Coach of the Year honors.