Pictured above: Logan Tierney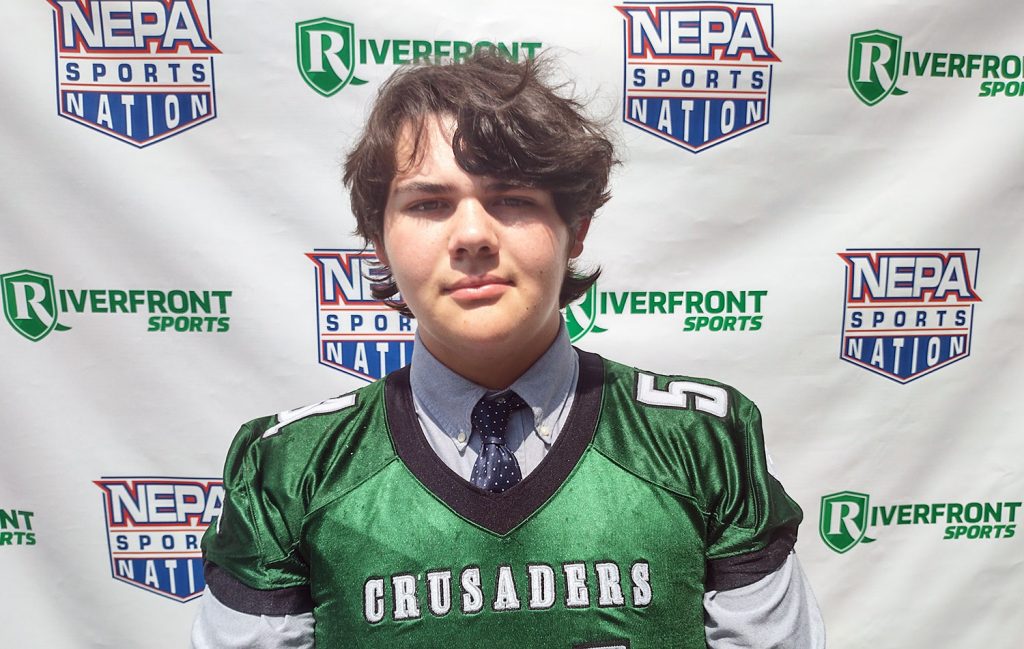 The 2021 season represented a giant step forward for the Holy Cross football program in its first season under coach Joe Giorgio.
The Crusaders had last won in the second week of the 2018 season. They sat out 2019 because of a shortage of available players and did not win a game in 2020 when the season was cut in half because of COVID adjustments.
Giorgio sees no reason for the progress to stop there.
"We are hoping to improve on last year's record and continue to build the program in a positive direction," Giorgio told NEPAFootball.com, our partner website.
The Crusaders, who won three times in the first half of the season on the way to a 4-7 finish, have the elements in place to make that progress possible.
They return six starters on each side of the ball, led by Logan Tierney. NEPAFootball.com made Tierney a first-team Lackawanna Football Conference Division 4 all-star at running back after he rushed for 1,395 yards and he also received honorable mention on defense.
"We want to run the football and be able to control the clock," Giorgio said.
Wide receiver/safety John Jones, center/defensive tackle Pio Tanana, guard/defensive tackle Andrew Naim and two-way end Bobby Staples are the other two-way returning starters.
Naim, at 260 pounds, and tackle Chris Petrucci, at 265, give Holy Cross size and experience on the right side of the offensive line.
Fred Strein returns at outside linebacker and is set to take over at fullback.
"We have to do a better job of tackling and be able to get off the field on third down," Giorgio said.
Holy Cross is in Division 3 in the realigned LFC where it still goes against Old Forge, Lackawanna Trail and Susquehanna while adding Carbondale and Riverside as division opponents.