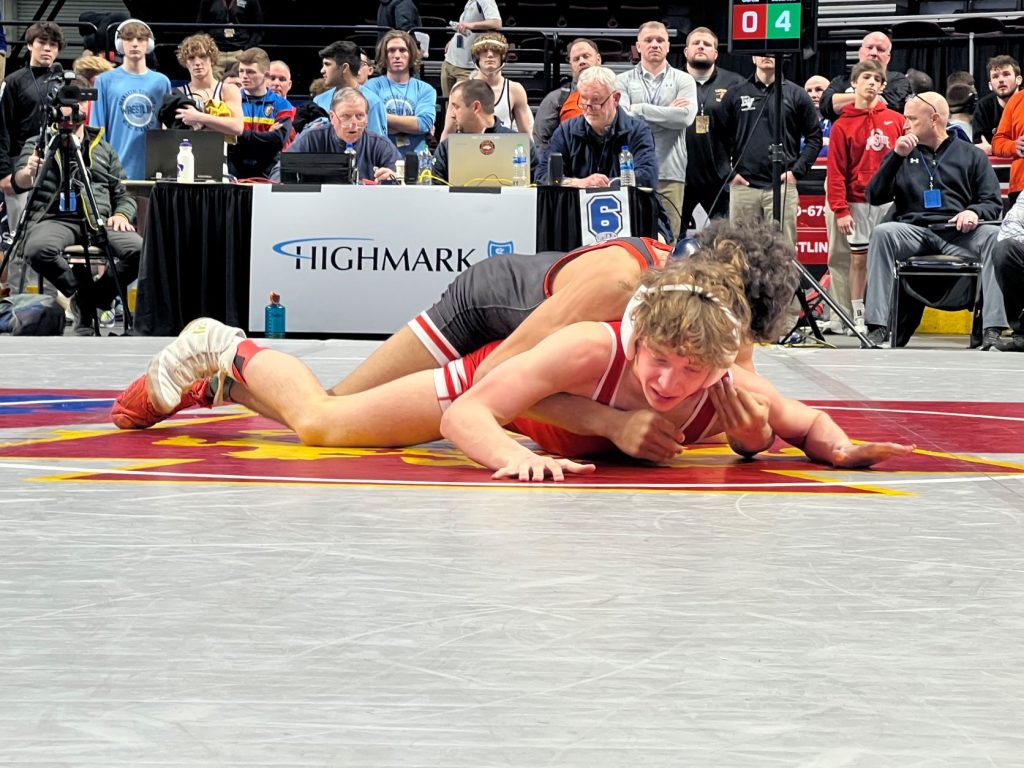 Delaware Valley's Zac Jacaruso is one win away from his second straight trip to the state final after winning his only bout Friday in the Pennsylvania Interscholastic Athletic Association Individual Wrestling Championships at the Giant Center in Hershey.
Jacaruso defeated Darius McMillon from Peters Township, 5-2, in the 113-pound quarterfinals.
Abington Heights 106-pounder Luke Sirianni and Pittston Area 132-pounder Julian Everitt each clinched medals with their Friday efforts and will finish between third and eighth in their weight classes.
Sirianni has won three straight, including two Friday bouts, a second-period pin and a 10-8 decision over Indiana's Nico Fanella.
Everitt lost in the quarterfinals Friday, but came back with a 4-0 victory over Bethlehem Liberty's Julien Deleon, making him 2-1 against Deleon the last two weekends.
Wallenpaupack's Gunnar Myers split two decisions at 126 pounds and ended his trip to Hershey with a 2-2 record at the state tournament.
Teammate Henry Baranowski was pinned and eliminated at 215.
West Scranton's Tyson Cook also wound up 2-2 in Hershey by splitting two Friday decisions at 106.
Brian Heard from Abington Heights started the day in the winners' bracket, but lost two straight low-scoring decisions, the second 2-1 to Perkiomen Valley's Kelly Kakos, and was eliminated.
Teammate Caleb Marzolino was pinned and knocked out at 172 pounds.
Landon Machado from Delaware Valley lost a one-point decision and was eliminated at 106 pounds.
NOTE: This story was compiled from the reporting of Ben Magnotta in Hershey.