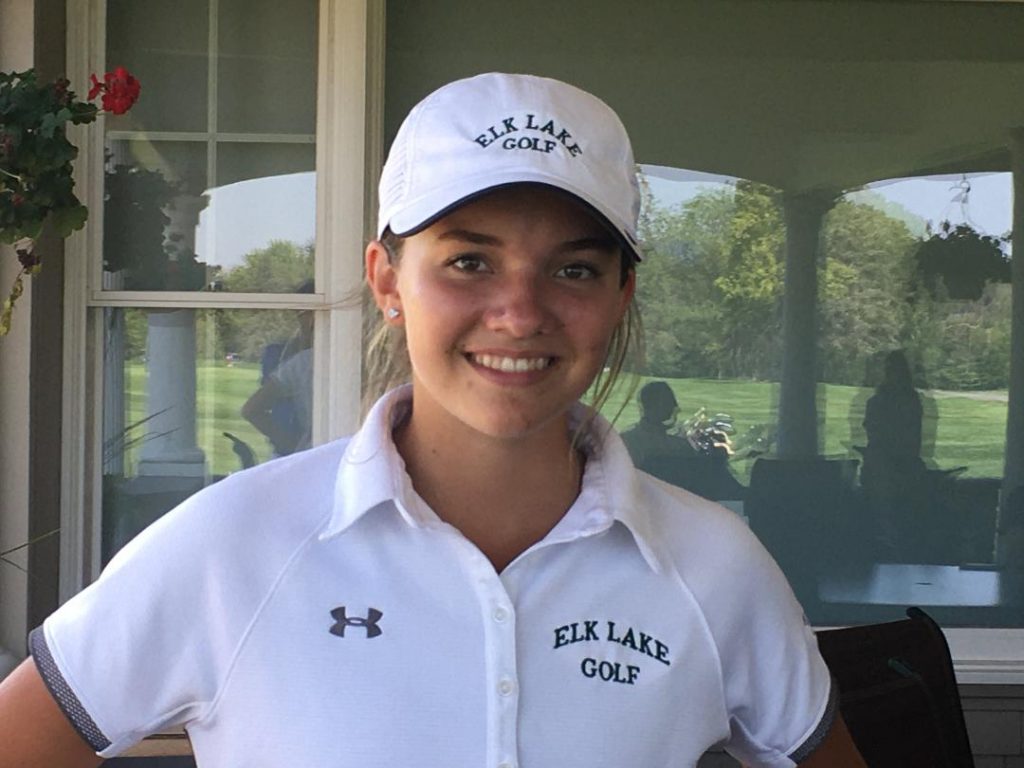 By Tom Robinson, NEPASportsNation.com
GREENFIELD TWP. – Chloe Sipe headed off the Elkview Country Club first tee Tuesday morning with three other likely contenders in a foursome of players that ultimately all finished in the top seven of the 54-player field in the first Bob Simons Classic girls golf tournament.
Even surrounded by such talent, the Elk Lake senior stood out.
Sipe opened a five-stroke lead by the turn and held that margin of victory with a 2-over-par, 74 that had a chance to be even lower.
"I kind of wanted a couple more birdies," said Sipe, who stuck an iron to five feet on 4 for her only birdie in a round that featured 14 pars and 3 bogeys. "I had a few lip-outs.
"I didn't sink as many putts as I wanted to, but it was a still a pretty solid round."
Credit Sipe's driver for that.
"Where my game was really strong today was on the tee boxes," Sipe said.
As a result, Sipe said she was consistently in the positions she wanted to be in, giving her confidence for her shots from the fairway.
Sipe, the Class 2A champion and three-time state qualifier, won a meeting of defending District 2 champions.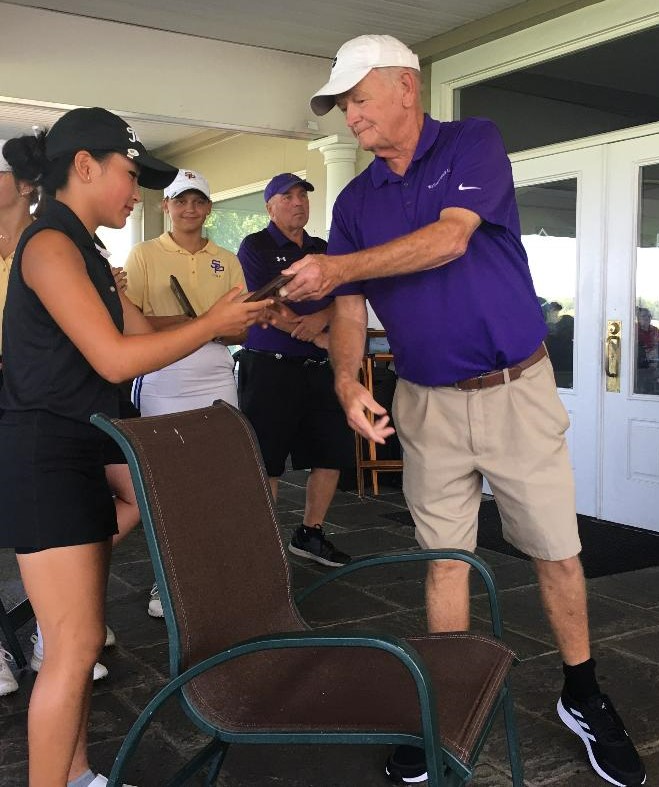 North Pocono's Gwen Powell, who won the district Class 3A championship as a freshman, shot a 79, matching Sipe's 38 on the back nine after Sipe went out in even par.
The high-profile group also included returning state medalist Ciera Toomey from Dunmore, who finished tied for fourth with an 86, and Gianna Cafarella from defending District 2 Class 3A team champion Scranton Prep.
"I loved that," Sipe said. "I loved the competitive side of what we bring to the table as a foursome, but we also had fun.
"That helps my game, too, knowing anyone in this group can win, so you really have to be on your game and bring it."
Cafarella shot 87 and tied for sixth with one teammate, Miranda Karoscik, in support of another, Caroline Stampien, who placed third individually with an 84 while leading Scranton Prep's run-away team title over Elk Lake, 258-295. Both the Classics and Lady Warriors are also the defending district team champions.
The tournament format also included an award for the low score in each class – after the presentation of plaques to the first-, second- and third-place finishers overall.
Toomey was low junior while Honesdale's Kayla Benson was the low-sophomore honoree after each shot 86.
Lakeland's Aaliyah Matylewicz won the low senior award with a 92.
Scranton Prep's Chloe Lynch was the low freshman with a 93.
MORE
Individual scores: The scores for the 27 players that made up the top half of the tournament field. https://nepasportsnation.com/bob-simons-classic-girls-scores/.
Additional coverage: Still more stories on the way. Return to: https://nepasportsnation.com/fall-sports/golf/.
Up next: In a change of date and venue, the boys will also play at Elkview for their Bob Simons Classic Monday. https://nepasportsnation.com/preseason-golf-tourneys-postponed/.