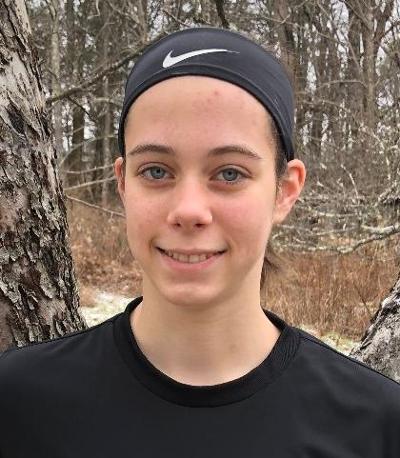 Kaeli Romanowski became Western Wayne's all-time career assist leader Oct. 6 while the Lady 'Cats were clinching at least a tie for first place in Lackawanna League Division 1 girls volleyball by sweeping visiting Abington Heights in three sets.
Blue Ridge also clinched at least a tie for the Lackawanna Division 2 title with its sweep of Forest City.
Romanowski had 28 assists in the 25-13, 25-15, 25-21 victory to give her 1,382 for her career.
Western Wayne remained unbeaten through 12 Lackawanna matches with 2 to play, with 2 wins over second-place Dunmore twice.
Katherine Shepherd had a team-high 11 kills and Rachel Hoch served up 3 aces during the sweep.
Freshman Kaelynn Brant had 8 kills and 5 aces while sophomore Libby Zick had 23 assists to lead Blue Ridge to a 25-7, 25-12, 25-10 rout of visiting Forest City.
Leigha McCain provided a team-high 10 digs.
North Pocono swept Lackawanna Trail in the other Lackawanna Division 1 match.
Mountain View defeated Susquehanna, 3-1, and Montrose got past Elk Lake, 3-2, in the other Lackawanna Division 2 matches.
Mountain View eliminated Susquehanna and left itself with the only mathematical chance – although highly remote – of catching Blue Ridge.
Camille Pinterich had 22 service points, 11 aces and 10 digs when Berwick rolled over Wilkes-Barre Area, 25-8, 25-6, 25-6, in a Wyoming Valley Conference match.
Cecelia Isenberg had 13 kills.
Cassidy Evans had eight points.
In other WVC matches: Nanticoke swept Wyoming Valley West, 3-0, and Hanover Area edged Tunkhannock, 3-2.