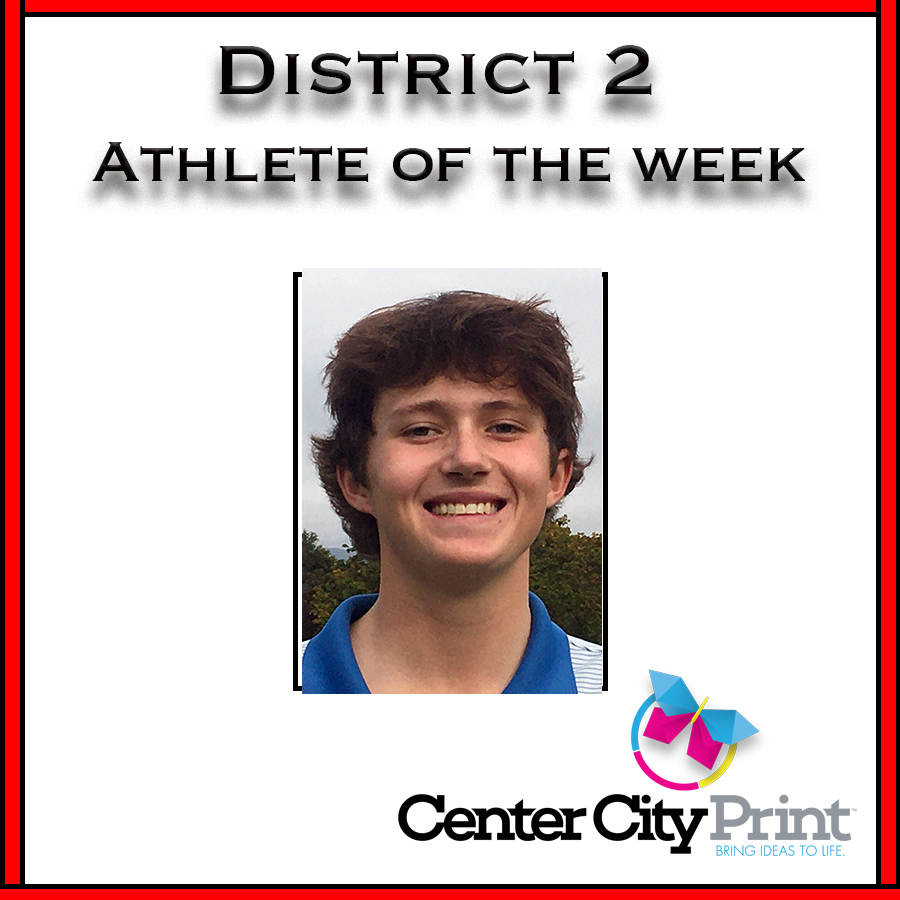 By Tom Robinson, NEPASportsNation.com
ROARING BROOK TWP. – Dallas made the turn in the District 2 Class 3A Boys Team Golf Championship match in a precarious position.
The Mountaineers faced a 13-stroke deficit against North Pocono at Elmhurst Country Club, the Trojans' home course.
The first shot of the back nine did not exactly give an indication of what was ahead.
The next two started an improbable turnaround that made Dallas the district champion.
Playing in the lead group, Logan Paczewski got his usual distance off the 10th tee at Elmhurst but drove the ball into the rough.
"I hit a really poor drive on 10," Paczewski said.
The result, however, was not terrible. Paczewski had 170 yards in from the light rough on the left side and his 7-iron from there skipped up on to the green, settling 10 feet away.
Paczewski instantly erased his personal three-stroke deficit to North Pocono No. 1 player and 2020 District 2 Class 3A champion Billy Pabst Jr. when Pabst bogeyed the hole and Paczewski drained his eagle putt.
"I got back to all square and I said, 'alright, I'm in it'," Paczewski said.
So were the Mountaineers.
Paczewski's 5-under-par, 31 on the back nine and 67 total led a 331-332 victory in the district championship match. Those scores also made him the Center City Print District 2 Athlete of the Week for the period of Sept. 27-Oct. 3.
The Dallas senior has since added his second District 2 Class 3A boys team title in three years and finished as medalist when Dallas routed Selinsgrove, 324-384, for the District 2-4 Class 3A Subregional title. Both accomplishments land him at Pennsylvania Interscholastic Athletic Association state championship events.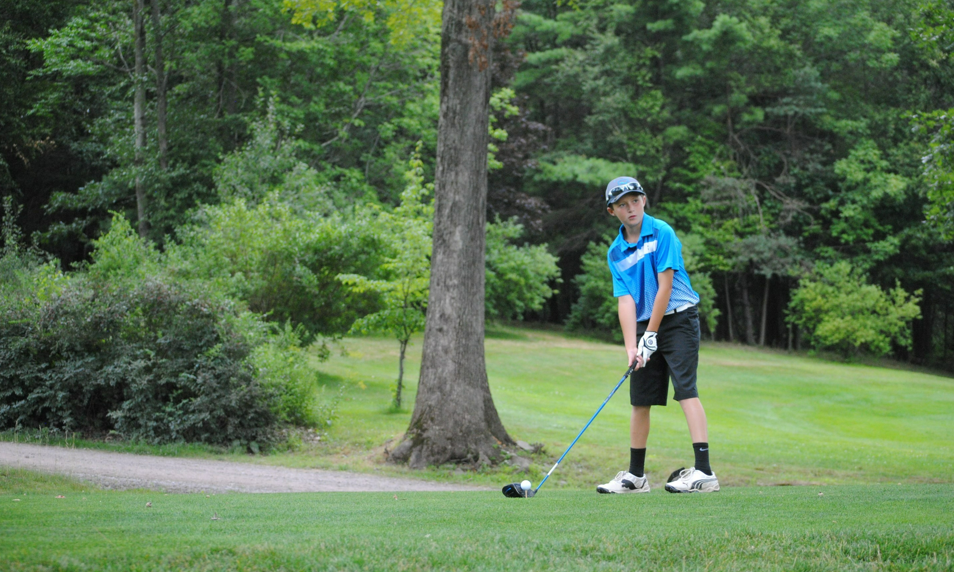 Paczewski is familiar with big-time events.
His exhaustive golf resume goes back to finishing fourth and ninth in the 7-and-under division, then 8-and-under division at the U.S. Kids World Championships in 2011 and 2012. By the time he was 9, Paczewski was dominating the Anthacite Golf Association Bill Lawler Junior Tour's Division II for players 11-14-years old. As an 11-year-old still playing Little League Baseball, Paczewski beat the area's top high school players, winning a tournament title in just his second tournament after a decision to move him up to play with 15-18-year-olds in the AGA.
More recently, Paczewski was the second alternate for this year's U.S. Amateur after missing the field by one stroke. The Rutgers University commit made the U.S. Junior Amateur and finished sixth in an American Junior Golf Association Tour event.
The years of dedication built a game that reached extreme levels of success when his team needed it most.
Following his eagle, Paczewski added birdies at 13, 15 and 17 and parred the other five back-nine holes.
Despite the toughest draw of the day, Paczewski went from three strokes down to three strokes ahead when the first 18-hole totals went up on the scoreboard.
"He just zoned in on the back and that really helped to provide a nice cushion," Mountaineers coach Jane Kilduff-Molino said.
Paczewski hit every green in regulation in the entire round, but there was something different about the back nine.
"I hit the ball awesome today and putted pretty well, but I definitely made more of the key putts on the back nine that I missed on the front," Paczewski, a two-time district individual champion and two-time runner-up, said in a post-match interview.
Paczewski spent less time comparing scores than some other players in the match. The one thing he understood his team need was the best score he could produce.
"I didn't really peek at the scores," he said. "It doesn't really matter to me. I just want to go out there and play my own game.
"I was just thinking I have to keep making putts and hopefully it will be a good turnout for the team."
Logan is the son of Eric and Jen Paczewski from Dallas.
CENTER CITY PRINT DISTRICT 2 ATHLETE OF THE WEEK
Sept. 20-26: Emma Watchilla, Wyoming Seminary field hockey. https://nepasportsnation.com/virginia-commit-has-sem-rolling/.
Sept. 13-19: Krista Jones, Elk Lake girls cross country. https://nepasportsnation.com/jones-runs-alternate-paths-to-success/.
Sept. 6-12: Ron Prislupski, Holy Cross boys soccer. https://nepasportsnation.com/prislupski-doubles-up-on-hat-tricks/.
Aug. 30-Sept. 5: London Montgomery, Scranton Prep football. https://nepasportsnation.com/montgomery-sprints-to-award/.
Aug. 19-29: Chloe Sipe, Elk Lake girls golf. https://nepasportsnation.com/preparation-paid-off-for-sipe/.